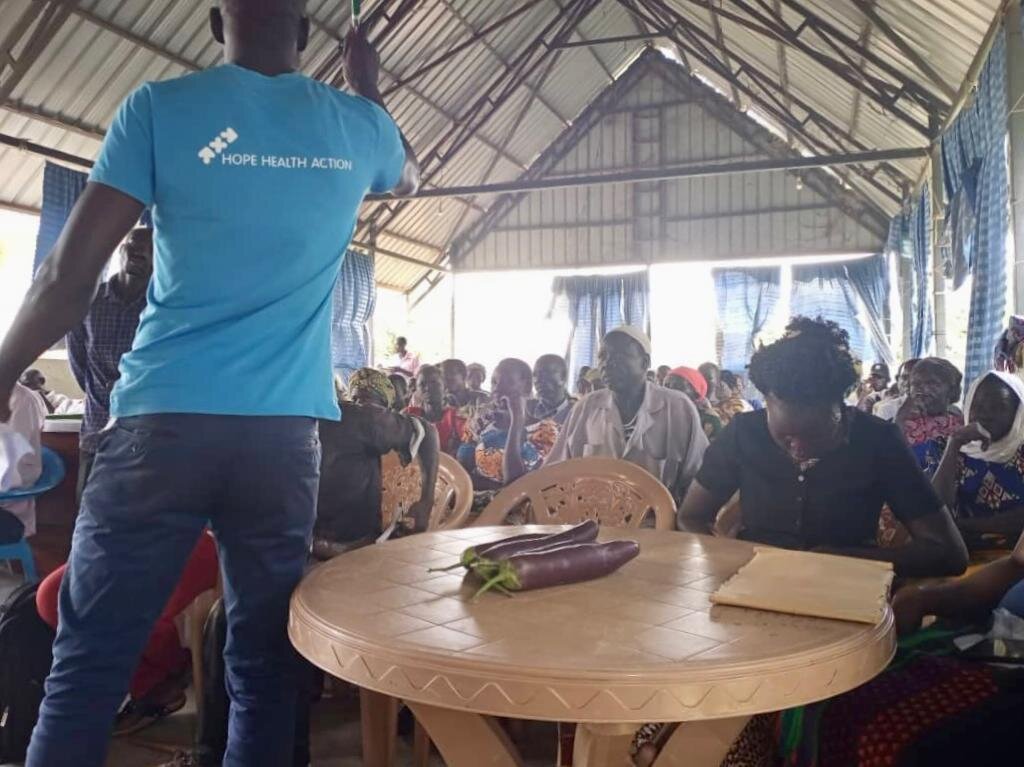 Our Agriculture and Nutrition project, supporting 1,100 of the most vulnerable refugee households continues to provid critical support to families against a very challenging backdrop.
Global Acute Malnutrition rates in some settlements has increased since 2020, the cost of food items has increased significantly and a severe drought in the Horn of Africa has impacted our efforts, with our target areas only receiving between 25%-50% of normal average rainfall and slowing the growth of crops planted earlier in the season.
Thankfully, rain recently arrived and a number of families taking part have started to harvest their first crops, including corn, okra, egg plant and soy beans.
Our CBR workers, alongside our Nutrition and Agricultre team have been supporting these families with a number of training sessions, providing information on how to handle a harvest, entrepreneurship skills, nutrition and food security. This is to help ensure that crops are utilised effectively - allowing families to generate income from them, save money and store crops for replanting next season.
One mother taking part in the project was suffering from sores on her legs that have remained untreated as the family was unable to afford the medical care she needed. Thanks to a successful harvest, they are now able to sell some of the corn they have grown and afford her treatment!
This is one of many examples that shows the power of this program. It's not just corn... It's a livelihood, dignity, and in this case, life-saving care!
Thank you for supporting our team!