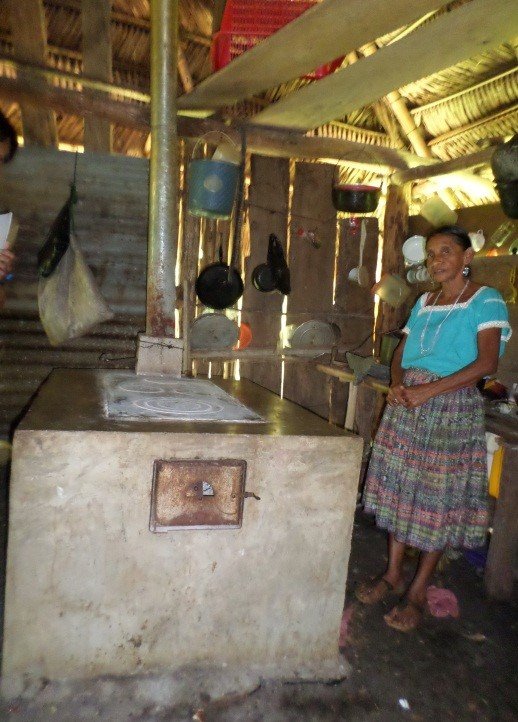 "I always cooked over an open fire," mused Paulina, a mother of five who lives in the rural village of San Juan, a village in the Sarstún River Basin in eastern Guatemala. "Every time I finished preparing a meal, my arms were burning, and I was coughing up smoke. And it took so much wood! 10 years ago, there were plenty of trees for firewood right next to our home. But today, you have to walk at least 30 minutes to collect enough wood, because we are slowly killing the trees."
Throughout Central America and much of Mexico, many rural families cook their meals over open fires—which burn day and night, filling homes—and people's lungs—with harmful smoke. Cooking with firewood also requires people—usually women, like Paulina, and their children—to spend several hours per week collecting wood for cooking. Relying on firewood as a primary source of fuel is causing an alarming rate of deforestation and high incidences of health issues, like pneumonia and lung diseases, from breathing in smoke from the open fires.
With the support of our local partners in communities across Guatemala and Honduras, EcoLogic is pursuing one simple solution to the dual environmental and public health issues caused by open-fire cooking: building fuel-efficient cookstoves and installing them in the homes of interested families—as part of a holistic program with added incentives for conservation. In Guatemala, families interested in having a new stove in their home must first plant at least 50 trees, and spend time volunteering in local greenhouses and nurseries. Our program has slashed fuel consumption by up to 60%, begun to restore standing forests and mangroves, and reduced health risks for families.
The Sarstún region is one of the areas where EcoLogic—with our local partner in the area, APROSARSTUN—has implemented our clean cookstoves program. As a result, Paulina now has a new stove. "At first I wasn't convinced that the stove would work," she laughed. "But now I see nothing but advantages! My whole family doesn't need to spend as much time gathering firewood because the new stove needs so much less wood for fuel. My children have more time to dedicate to their schoolwork—and I've noticed that they don't get sick nearly as often. My family's life has changed a lot, for the better."
The program's incentive to plant trees in order to earn a stove also helps families understand the big-picture connections between conservation, sustainable use of natural resources, and their own health. Ana, another stove recipient in Huehuetanango, Guatemela, said, "EcoLogic helps people see the connection between the stoves and making the forest healthier."
EcoLogic is continuing to expand our stove program so that we can help more families like Paulina's and Ana's protect their health, their time, and the forests around them. As part of our ongoing efforts to improve the program, we are developing tools to evaluate which stove models best fit the cultural and environmental needs of the communities we serve. Supported by the contributions of our donors, and working together with our local partners, we plan to build many more fuel-efficient stoves for families like Paulina's.
"The projects that EcoLogic and APROSARSTUN are implementing in our community have improved our quality of life in ways that no other organization has done here, especially in such a short time," Paulina said. "Thank you."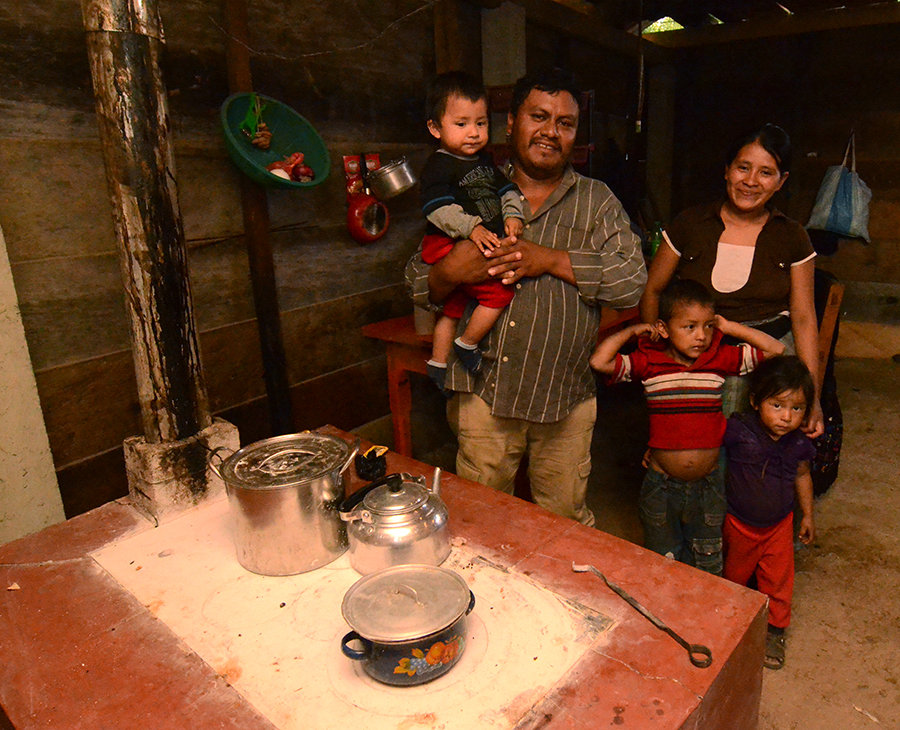 Links: