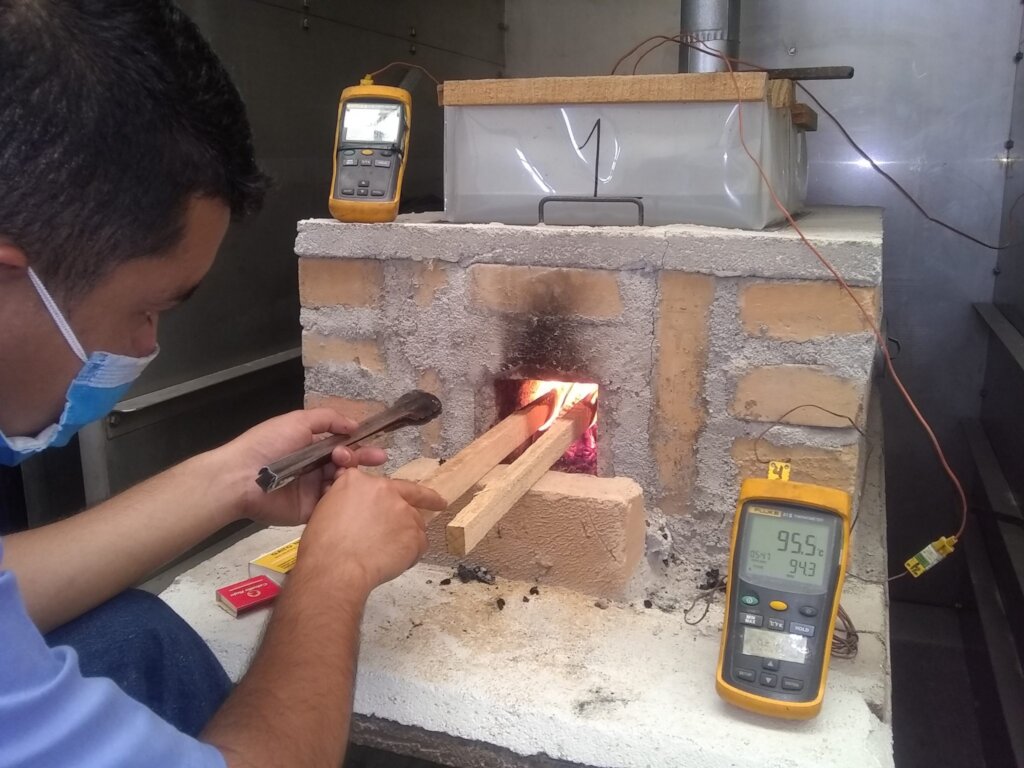 Dear GlobalGiving Supporter,
Thank you so much for your support of our project! We are incredibly grateful. As World Environment Day approaches, we are reminded that there is only one Earth. We are in awe of the wonders our planet provides for us and are continuously made aware of the many ways it is threatened. At EcoLogic, we strive to be agents of change for the conservation and restoration of nature.
Building and installing fuel-efficient stoves in rural homes of Mexico and Central America is one of the ways in which we do that. We recently interviewed Anibal Osorto Pinel, Executive Director of the Honduran Association for Development (AHDESA). AHDESA has been a strategic partner of EcoLogic's fuel-efficient stove program in Honduras since 2018. Anibal explains why more efficient cookstoves are a gamechanger for many rural households.
What kind of changes can an efficient cookstove bring to the life of a rural family - particularly women?
The high dependence on firewood in Honduras is linked to the high rate of poverty and limited access to cleaner and more efficient technologies. While in other countries perhaps the consumption of firewood is seen as something "romantic" or that dates back to the past, in Honduras the use of firewood is a necessity.
Having the population stop using firewood for cooking is not achievable in the short or medium term. For this reason, we have to bet on technologies that make use of fuel that is realistic and accessible to the majority of the population, but that use those resources more efficiently and sustainably.
I will share a personal story. In 2002, the doctors did an x-ray on my grandmother's lungs since she was about to have a surgical procedure. After looking at the x-ray, the first thing the doctor asked me was if my grandmother smoked. I had never seen my grandmother with a cigarette in her hands. His second question was: "Does your grandmother cook with firewood?" My answer was affirmative. "That's why she has smoker's lungs" was the doctor's reply.
Consequently, we decided to build an improved stove for my grandmother. My grandmother learned to use it in no time. She had three trees trimmed once a year in her yard, and the firewood from the pruning lasted three months with her Justa improved stove.
Thanks to the stove, my grandmother lived many more years without the risk of more serious diseases in her lungs due to indoor air pollution from cooking in the house. This story motivated me, even more, to carry on our project and work to reduce firewood consumption and eliminate dangerous smoke from the homes of Latin America.
Can you give us a summary of your experience in the design of fuel-efficient wood stoves?
My experience with stoves began in 1999 when I was a university student. Dr. Larry Winiarski and his collaborators from the Aprovecho Research Center came to Honduras to conduct workshops on wood stoves with rocket combustion chambers and the first improved version of the wood-saving "Justa" stove model was developed. Once I graduated, I started working for the Honduran Association for Development (AHDESA) on the first projects in the country to improve Justa-type stoves. Over the years, my team and I have made several changes to enhance the efficiency of these models, from changing the dimensions of the "plancha" or griddle to the design of the combustion chamber to the internal direction of the flame to improve heat distribution. We are currently working on the third model of Justa, the "Justa 3D".
What expectations does AHDESA have for the Justa 3D model in 2022 and the future?
The goal is to begin the construction of the new model in the second half of 2022. 1,500 units of Justa 3D will be financed with donations. We also plan to obtain other sources of financing through the carbon credit market with our Category A Justa 3D stove and increase the number of models produced year after year at the national level.
EcoLogic and AHDESA expect to pilot 10 Justa 3D model stoves this year. We will keep you posted!
Thank you for your support! We cannot do it without you!
Barbara Vallarino, Executive Director