Project Report

| Jun 8, 2021
Update from Totonicapan, Guatemala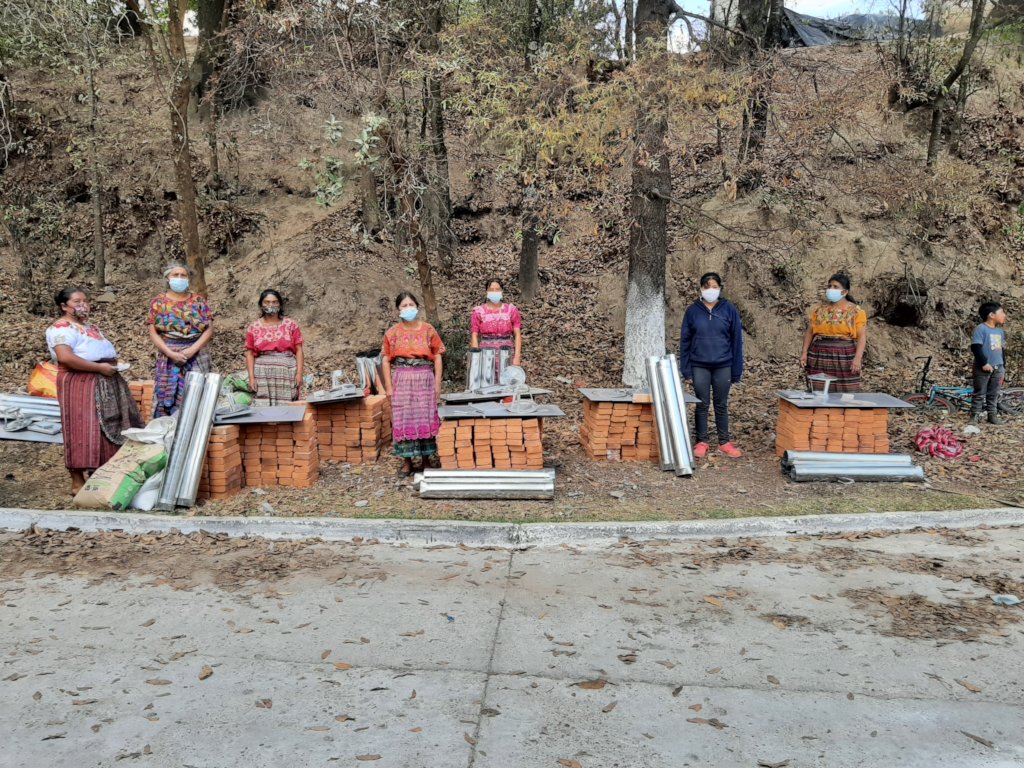 Dear GlobalGiving Supporters,
I am so grateful to you for your commitment and support! Thank you. I wanted to provide an update on our work with fuel-efficient stoves in Totonicapan. Since my last update, we have completed 30 and are working on another 80!
We have been working with Heidi, a graduate student from the University of San Carlos, Guatemala, to implement some of the stoves and preliminary analysis. She notes of the process in the community of Pasajoc:
"The beneficiary families currently cook on the ground making use of blocks, stones, and pieces of iron to support their cooking utensils. This translates into excessive use of firewood, heavy economic expenses for the families, burning accidents--especially in children, and health problems due to the effect of smoke, ash, and dust.
The beneficiary families were pre-selected by the community authorities of the Canton Pasajoc. Subsequently, home visits were carried out to determine the needs presented by the families. The visits to the families were coordinated and accompanied by the community authorities. With each family, we conducted direct dialogue and completed a survey sheet to respond correctly to the need and context. Many of the women reported frequent headaches and eye inflammation from the smoke.
The use of a wood-saving stove will contribute greatly to the families, mainly in reducing firewood. If the use of firewood is reduced, the felling of trees also reduces, favoring the conservation of the communal forest and its water springs. Through the implementation of the project, accompanied by a training process, a degree of awareness in relation to the care and conservation of the environment is also achieved with the beneficiary families."
We also recently launched the reforestation campaign in Totonicapan. From May to September, over 120,000 seedlings will be planted in degraded areas of the forest by community groups and village committees.
Thank you so very much for your support! We truly could not do it without you. I work with these communities day in and day out. I know how much they appreciate the positive impact you are making in their lives and on their forests through your support of EcoLogic. If you have any questions or comments, please get in touch with me at mdeleon@ecologic.org.
In solidarity,
Mario Ardany de Leon, Program Officer, Guatemala