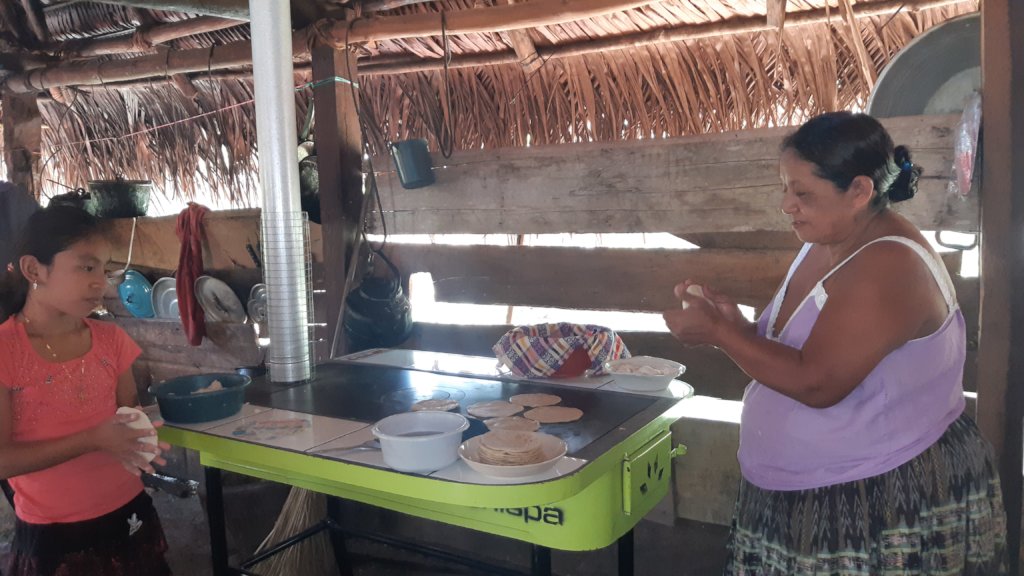 Dear GlobalGiving Supporters,
The world has certainly changed since the last time I was in touch with you in November!
I hope you and your loved ones have been able to stay safe and healthy during these unprecedented times! Just like in most countries around the world, in Guatemala, we are feeling the effects of COVID-19. Since late March, we have been on orders to stay at home and practice social distancing. Our priority is to keep our staff and communities protected. So far, the number of Coronavirus cases in my country have remained relatively low and have concentrated mostly in urban centers. But the more isolated and rural communities where we work remain vigilant, following safety protocols, and keeping outsiders from coming into their villages.
Of course, our work hasn't stopped over that time. It has taken creativity, adaptability, and flexibility, but we continue to be there for our local partner organizations and communities in the safest way possible.
I thought you might find his OpEd of interest. The Clean Cooking Alliance highlights how people exposed to air pollution are more likely to die from COVID-19, including those exposed to indoor air pollution in homes where open fires are used for cooking and heating. Access to cleaner cooking approaches provides another line of defense for already-vulnerable populations.
Over the last few months we have conducted several follow-up visits and calls to the households in the remote community of Nuevo Nacimiento Cáliz in the Sarstun Multiple Use Zone in the Department of Izabal, Guatemala.
Doña Matilde commented: "For many years we have cooked on traditional open-pit fires, burning our hands, inhaling excess smoke, our kitchen full of carbon dioxide and high consumption of firewood. Now, by obtaining one of these stoves, our lives will change for the better, we'll have better working conditions at home, and completely protect ourselves."
In our village, we have not had the opportunity of projects that directly benefit the women, but with EcoLogic/APROSARSTUN you have thought about the lives of rural women and changing the story of our communities. This is why by adopting one of these advanced technologies, our experience will change and we also help natural resources."
Doña Maria also shared her thoughts: "I feel very happy to experience my improved stove. Part of my commitment is that my granddaughter learns to make tortillas and use the stove. I can say that this stove is the one that I consider the best. It is well designed, comfortable to use, easy to clean the parts of the stove and you don't feel the heat of the fire. I am fully satisfied with the new work tool for the housewife.
As you can see, the sides work as a table for making tortillas. I have a bowl with water, a bowl with dough, a plate for tortillas or another basket to store leftover tortillas, the stove is very appropriate and safe to work on. I don't have any complaints, I think it will be functional for many years. I will surely get used to the new tool, and I will no longer use the open fire. The traditional fire produces very high heat and smoke, so we women get a lot of colds, body aches, and even hand cramps because we remain very much in the heat of the fire. And now, it is a grace to have this technology that will change the lives of women who are housewives."
Overall, the EcoLogic team and our partners have also taken advantage of this time to share experiences with each other, discuss our work on the ground, and how we can improve or enhance our interventions. It has been a very enriching experience, to have the time to take a step back and have these discussions with our own team, and outside experts as well. We've learned a lot from different fuel-efficient stove experiences with our partners in Honduras and Mexico, as well.
I look forward to keeping you updated on the experiences of these communities as we move forward in these challenging times. Thanks again for your support, it gives me the strength to keep fighting for my people and my country each and every day!
In solidarity,
Mario Ardany de León
Program Officer, Guatemala