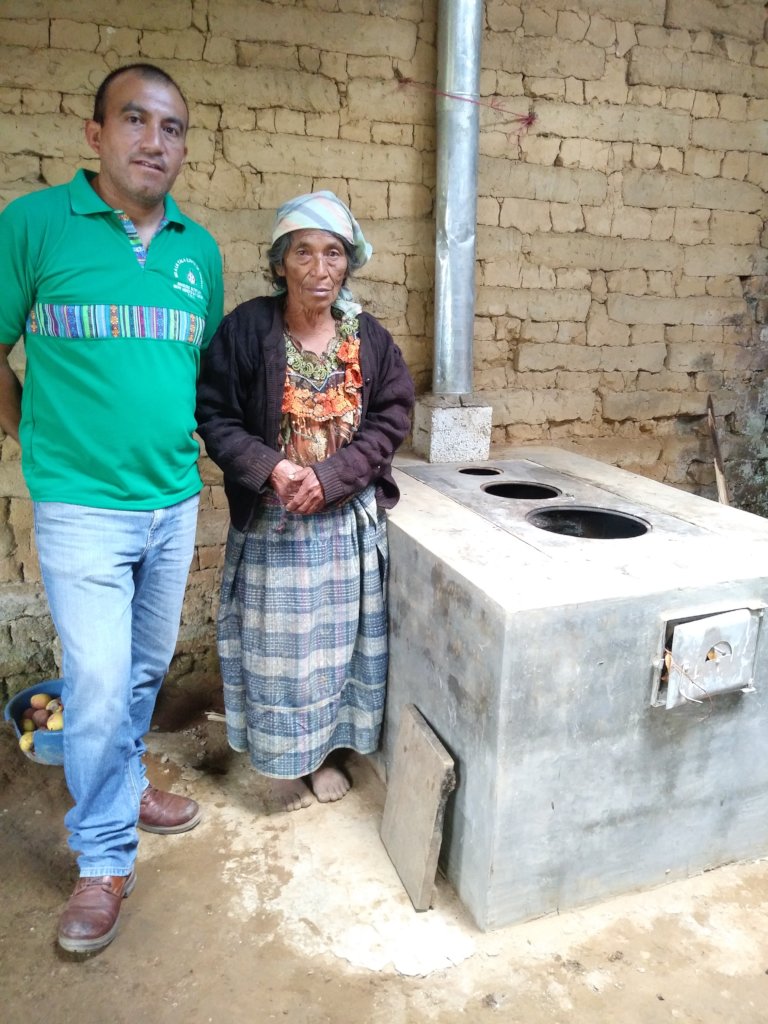 Dear GlobalGiving Supporters,
I'm writing to you today because I know you care about the families and communities we work with in Guatemala. My name is Fernando Recancoj and I am the Field Technician for EcoLogic's project with the Natural Resource Council of the 48 Cantones in Totonicapán. I want to take this moment to THANK YOU for your generous support. It allows us to respond to the immediate needs of rural and indigenous families so that they can have dignified lives and livelihoods in the places where they live.
I have worked in this community for over 10 years, providing technical assistance to the Natural Resource Council of the 48 Cantones to implement a series of complementary strategies that seek to empower rural communities to conserve the forest of San Miguel de Los Altos and surrounding forested areas (about 52,000 acres). These strategies include: a) reducing the consumption of firewood needed for cooking by building fuel-efficient stoves; b) the construction and maintenance of greenhouses to grow trees; c) working with the communities to plant those trees in degraded areas of the forest; and d) raising the awareness of the local population and providing environmental education to students about the importance of conservation of the forest and natural resources.
Last week, I started the process of visiting the households of potential beneficiaries of new fuel-efficient stoves. It reinforces for me that the need for additional stoves is great. For each household, we start by conducting an interview to evaluate socioeconomic factors to ensure the stoves go to households that are in most need. For example, two of the households that will benefit from the next round of stoves are single mothers, Julia Teresa and Laura Hermenegilda. They both expressed their need and interest in receiving a stove so that they can improve the health of their families by reducing smoke in their homes and reduce their need for firewood.
I look forward to keeping you updated on the experiences of Julia Teresa and Laura Hermenegilda as we move forward with the process of constructing the stoves in their homes. Your support today will allow us to reach more families in their community, called Zona 4. Each gift is multiplied by the families who contribute local materials (like sand and soil) and labor to build the stoves.
In solidarity,
Fernando Recancoj, Project Technician, Totonicapán
P.S. This recent article in the New Yorker (April 2019) documents some of the challenges faced by subsistence farming communities in Guatemala in general, and Totonicapán in particular: "As climate change has worsened, the dry corridor has extended into the western part of the country—scientists describe Totonicapán as the most vulnerable department in the western highlands—and efforts have been made to anticipate and mitigate further damage."