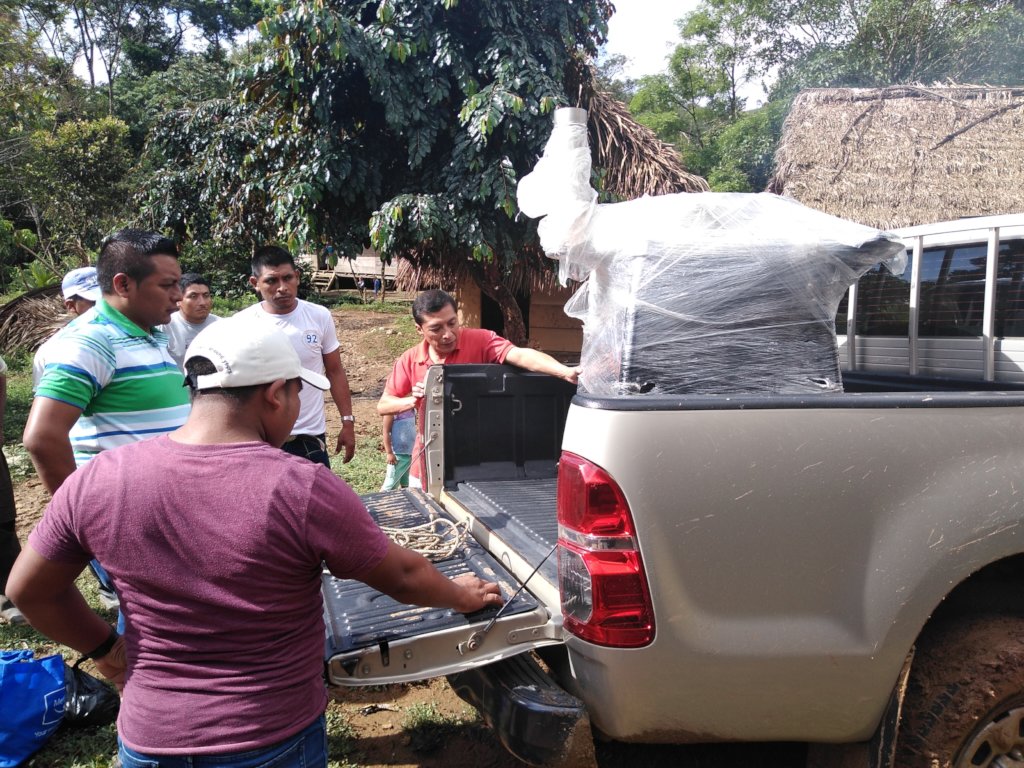 Dear GlobalGiving Supporters,
I wanted to share a recent story of our work in Guatemala. Last month we worked with our local partner APROSARSTUN to deliver a fuel-efficient stove to a community school located in the buffer zone of the Sarstun Multiple Use Zone. In Guatemala, there is a government school feeding program. In exchange for their child's meals, each family is responsible for providing the school with 5 logs per week. These families must either collect or buy this fuelwood. In an effort to reduce this need, APROSARSTUN is outfitting schools in the 12 communities where it works with more efficient stoves that need much less fuel compared to the current alternative: open-fire cooking.
This stove is making a significant difference in reducing firewood consumption, reducing deforestation, improving economic conditions for local families, and making sure the children get nutritious and sufficient school meals.
And don't forget: EcoLogic has the opportunity to win a year-long slot in the GlobalGiving Climate Fund, which allows Climate Change-themed projects on GlobalGiving to receive ongoing funding throughout the year that we can count on to drive our work.
To win we need to get as many individual donations as possible.Your donation can be as little as $10--but we need as many unique donors as we can muster by April 29. In addition, GlobalGiving is offering matching gifts, donations will be matched at 50% up to $500 USD per individual donor per organization while funds remain.
I work with these communities day in and day out. I know how much they appreciate the positive impact you are making in their lives and on their forests through your support of EcoLogic. If you have any questions or comments, please get in touch with me at mdeleon@ecologic.org. Or, better yet, come visit us and see for yourself!
In solidarity,
Mario Ardany de Leon, Programm Officer