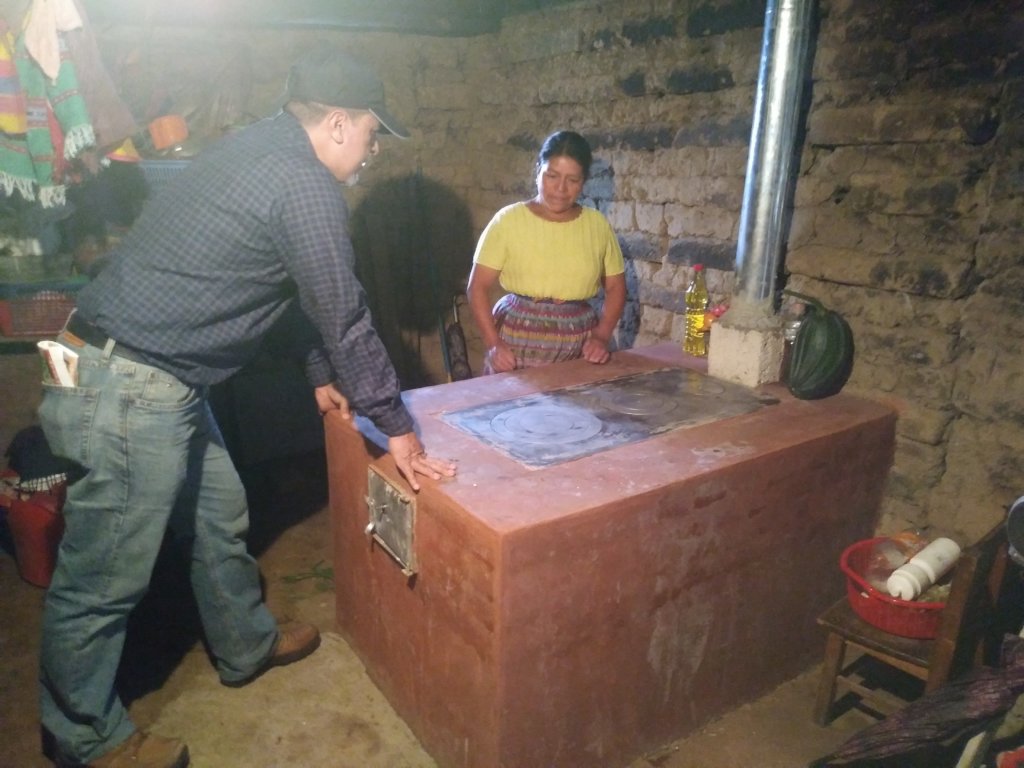 Dear Global Giving Supporters,
I am pleased to share that the 100 fuel-efficient stoves I told you about back in June are now completed! Here's a Facebook post by a local TV station about this project (in Spanish): https://www.facebook.com/telered.totonicapan/videos/1597596260344937/
With your support, we've been able to provide the stove parts, such as the chimney and the 'plancha' or metal plate, the transportation, and the technical support for the construction process. For each stove we help build, however, the family must contribute local materials, like sand and clay, their labor to help build it, and they volunteer one day to go plant trees in the Communal Forest. This adds up to about US$70 (Q. 540) per family. This in-kind contribution is carefully documented so that each family can take pride in their investment.
Another update is that we had a Masters' student from the Universidad de San Carlos collect data and perform tests to determine the efficiency of the stoves in our project site in Totonicapán. After several months of work, he recently determined that by replacing an open-pit fire with this model of fuel-efficient stove in 25 homes, over a five year period there would be a savings of 372.85 cubic meters of firewood. This would avoid 1.2 acres (0.5 hectares)--about the size of a football field--of deforestation and reduce household expenditures by $12,644.75 (Q. 98,886.29).
I have included a few pictures for you. Thanks again for being part of this work that is helping communities and conserving forests! I look forward to the next update.
Saludos,
Mario Ardany de León - Program Officer, Guatemala
EcoLogic Development Fund