Project Report

| Aug 22, 2019
From Immediate Relief to Long-Term Solutions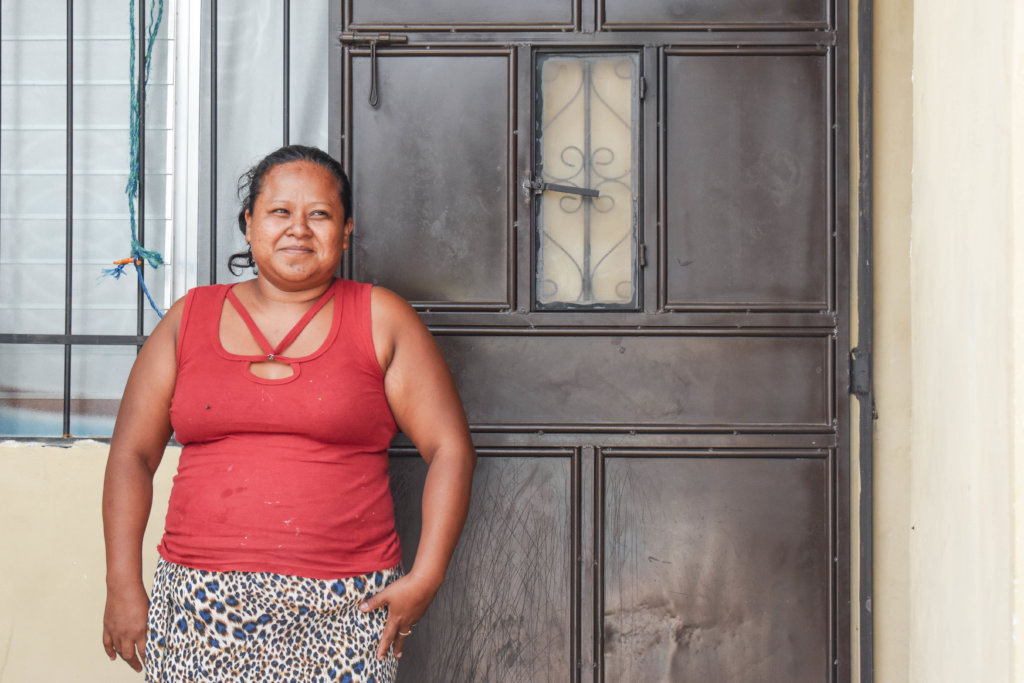 Fueled by an outpouring of support from donors and volunteers in the wake of the June 3rd, 2018 Fuego Volcano eruption, Habitat for Humanity Guatemala carried out a comprehensive multi-stage response project, attending to the immediate needs of affected families and rebuilding permanent solutions for their long-term well-being.
In the first few weeks following the event, as we carefully analyzed the situation and how our organization could best respond, we launched donation drives in our offices across the country, collecting medicine and supplies for survivors. As time progressed, we turned our efforts to the population of displaced families who had sought refuge outside of official government shelters, living instead with friends or family members. We found that in many cases, multiple families were living in one host home, putting a significant strain on household space and resources. Through the delivery of water filters, portable clean cookstoves, water tanks, outdoor washing stations, and economic vouchers, we helped improve the living conditions of families in dozens of host homes. In addition, we provided construction improvements in 28 host homes, expanding living spaces, creating wall divisions, and fixing leaky roofs.
Finally, we shifted into the last stage of our response project—reconstruction—breaking ground in the Valle de las Flores housing community in September of last year. Once the government declared the communities destroyed by the eruption as uninhabitable, we decided to focus on building new homes in a safe area outside of the risk zone. Over the course of 10 months, we built and delivered 41 homes for families who had lost everything in the tragedy. Each beneficiary family provided "sweat equity" for their home by working alongside local masons and volunteers in the home-building process. Families also participated in a series of educational training workshops, strengthening community organization, healthy home maintenance, household finances, and emotional health.
Recently, we visited Valle de las Flores, speaking with families about their experiences after moving into their new homes. Angela, a mother of three living in her new Habitat home, told us, "I feel calm and content. Before I felt lost without a place to live. Now, little by little we feel more stable, because we know it belongs to us." Another homeowner, Lilian, said, "It feels really different here. The children can come and go safely. I feel more calm." Reflecting on the fateful day, she said, "Nobody ever imagined that on the day of the tragedy we would lose everything. Thank you to everyone that donated to support us."
We invite you to stay engaged with Habitat for Humanity Guatemala's ongoing work, partnering with families and communities to provide housing solutions. Follow us on Facebook, Twitter, and Instagram