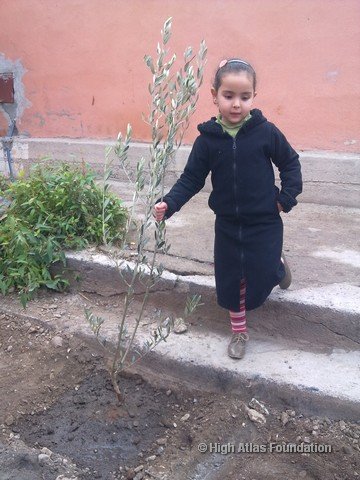 Things are continuing to move forward with Sami's Project. HAF Project Manager Amina El Hajjami
visited more schools to follow up on tree planting starting in January. Amina visited Imgdal elementary
school in the Rural Commune of Asni in the Al Haouz Province, and Talbrit elementary school. In both
schools she met with administrators and teachers to discuss their needs to ensure they have the
resources to maintain the trees as well inform them that HAF has developed an environmental
curriculum for the schoolschildren. Amina also interviewed students to find out about how they care for
the trees at the schools.
The students expressed their enjoyment for caring for the trees and the sense of responsibility they
have to help them grow. She gave a presentation to students during lunch about why students should
care for the environment.
At both schools teachers and administrators mentioned access to water as a challenge when caring for
the trees, however both schools were continuing to maintain the health of the trees.
In September HAF brought on a volunteer to develop an environmental science curriculum for the
schools to use throughout the year. The curriculum is a working document and currently has lessons and
activities focusing on farming, water conservation, composting, and greenhouse gases. This is a great
start for what we expect to be a beneficial component to Sami's Project.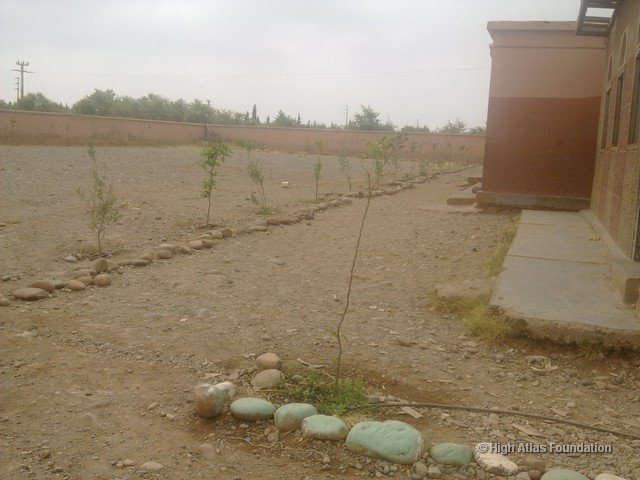 Links: