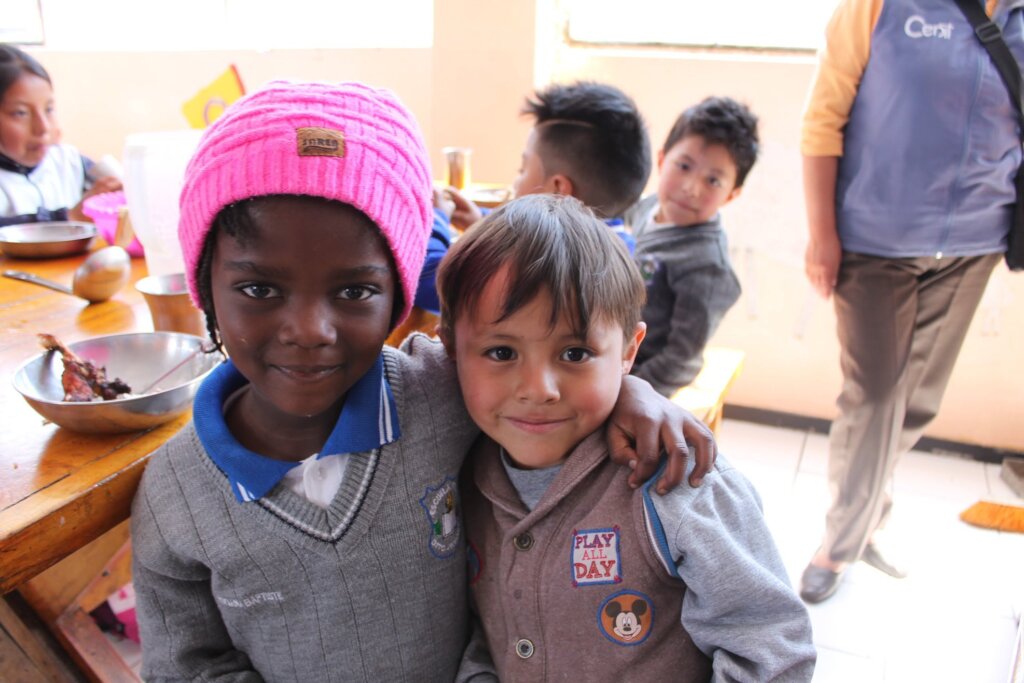 It has been a difficult start to 2022, with the pandemic reaching a new peak in January. At CENIT, they opened face-to-face classes on 3rd January but shortly after the authorities announced a return to online schooling. This is a devastating move for the children supported by CENIT who will struggle to learn from home. When the children returned to class last September, they had already missed nearly 18 months of regular classes. But with soaring numbers of staff and pupils catching Covid, they had no choice but to close schools again. Thankfully, the COVID vaccine campaign has progressed over the last year reaching most people in Ecuador, including the poorest. Plans are in place for all schools to return to the classroom in February but, as everywhere else around the world, Omicron is spreading fast.
The pandemic has been damaging to Ecuador's children and young people. After 10-15 years of progress with schooling rates up at 95-96% by 2019, one of the longer lasting damaging consequences of COVID will be the spike in the level of school desertion and children missing out on their education. It will be very difficult for them to ever catch up again once in-class schooling resumes, a problem that will affect the poorest in particular for years to come. In addition to the loss of education, the children are missing out on the healthy lunch they would normally enjoy at CENIT and the important social interaction. Many children have suffered from the isolation, and some have experienced increased anxiety, as well as violence and abuse. CENIT have reported higher numbers of children working and begging as well as an increase in early pregnancy and/or early marriage.
Despite these challenges, the team at CENIT have been working hard to support vulnerable children and their families, to prevent school desertion and keep children safe.
We are pleased to be collaborating with the organisation School in a Bag again this year. CENIT are currently ordering new school bags with all the items the children will need for their return to school (pens, pencils, notebooks, maths sets etc). Each bag will also include a hygiene kit with a facemask, soap and sanitiser. We hope the bags will be a nice surprise and a welcome gift for the children as they come back to class. We will update on this project next time.
Thank you for your support for this incredible project!