As the world adjusts to the challenges of Coronavirus, we're slowly getting back to a little normality. Life goes on here as it does around the world. Our partner organisations in Ecuador have seen families return to the markets and the support workers can once again get out to play, socialise and teach the children life skills. But the situation remains challenging as many children have faced increased levels of poverty and abuse during the pandemic. They need help more than ever. You can find out more about the experiences of these children and their families at the bottom of this email.
At ViaNiños, we continue to do what we can to raise funds to support our partner organisations. Uncertainty and crowd restrictions have continued to halt our parties and pub quizzes and we're focused on outdoor or online activities. This year we're holding our online prize draw once again. We have three fabulous weekends away to be won! So if you'd like to spend a few days in Tuscany, The New Forest or on the Croatian coast, take a look below for details or donate to the fundraiser here.
Best of all we are participating in GlobalGiving's Little By Little match funding campaign with a 50% match on donations up to 50 USD (approx £36 GBP). So if you donate between the 13th - 17th September we will get 50% extra so £20 becomes 30!!
Thank you in advance for your support. Your donations will make a child smile and you could be the lucky winner of a wonderful weekend!
The ViaNiños team
Your chance to win a fabulous away-break!
We have three wonderful prizes up for grabs..
1. A weekend for two at a beautiful Tuscan hotel
2. A weekend at a stunning cottage in the New Forest – sleeps up to 10
3. A week or long weekend in a fabulous apartment on the western Croatian coast
For a suggested donation of £20, you can enter to win one of these three prizes. You can also enter for more than one! Simply include multiples of donations if you want to up your chances.
Click the link below to donate and write your name and which prize/s you want to bid for in the message box.
CLICK AND DONATE FOR YOUR CHANCE TO WIN!
The Draw..
The prize winners will be drawn on September 25th 2021 and we'll share the draw results on our ViaNiños Facebook page on the day.
We're conscious that these do require you to travel but the vouchers for Italy and Croatia are valid indefinitely.
The Prizes..
1. A two night break for two at a romantic getaway in Tuscany
Set on the border between Umbria and Tuscany, the Villa di Piazzano is an elegant historic estate dating back to 1464. The Villa was built as the hunting manor of Cardinal Silvio Passerini. It is located in close proximity to Cortona, in a protected nature reserve and looks out over some incredibly beautiful countryside.
An hour and half from Florence, the winners will be able to book one of the beautiful rooms at the hotel for two nights.
Flights are not included.
For more info: www.villadipiazzano.com
** Low season only – April, May, September, October
2. A mid-week break or long weekend in the New Forest – sleeps 10
Penny Post Cottage, originally built in the 1800's used to be the local Tiptoe post office. It has been sympathetically extended and re-purposed over the years into a lovely weekend getaway.
There is a great pub a short walk up the road and it is situated on the edge of the New Forest National Park. It's just a short drive to the coast and the popular market towns of Lymington and Brockenhurst.
It's perfect for family or group gatherings.
For more info: www.homeaway.co.uk/p8134794
* Must be used within a year
** Low season only – Oct – mid-April
3. A week or long weekend in the charming historical fishing town of Novigrad in Northern Croatia – sleeps a family of 4
Visit Novigrad, an architectural gem, protected by medieval city walls, filled with beautiful historical churches and sights, rich cultural heritage and preserved natural beauty.
You can enjoy its crystalline waters and beaches, or set out along its cycling paths to discover the close by small medieval towns, passing through some of the most beautiful scenery of the Istrian peninsula.
Food lovers will relish the daily fresh seafood selection in the elegant marina restaurants and discover the excellent local wines and olive oil.
1 hour by car from the airports of Trieste and Pula, the winners will be staying at this exquisite little apartment, perfect for a family of four (2 adults and 2 children).
For more info on Novigrad: Novigrad Istria
** Low season only – April, May, Sept, Oct
The pandemic has had an untold impact on the children we support
The families and children our partner organisations support have struggled immeasurably due to the loss of income from not being able to work in the markets and the children especially missed the much needed opportunities to socialise, learn and play that our partners provide in the market playgroups. Only recently have families been able to return to the markets of Southern Quito and resume work. Over the last 18 months our partners continued to do what they could to keep in touch with the children and support from afar but it hasn't been easy. They have also been preparing for a potential increase in families who may need support following the pandemic.
Despite the difficulties of working during the pandemic, our colleagues at CENIT adapted to new ways of working to reach the most vulnerable children and most marginalised families. As many children and young people have been unable to access online learning, CENIT have provided alternative home learning materials and also offered a safe space for small groups to come and study. Teachers, outreach workers and social workers have been in constant contact with families and provided help with basic necessities such as food as well as emotional support and practical advice. Sadly, staff are receiving many more reports of domestic abuse, so dealing with this has become an important focus of their work too.
As markets were closed until recently, many more children have been working in dangerous environments or spending time begging on the streets. In the struggle to eliminate child labour, things are moving in the wrong direction, which is why CENIT's work is more important than ever. They are working every day to make sure children prioritise their school work and get extra help when they need it.
Thank you for your support.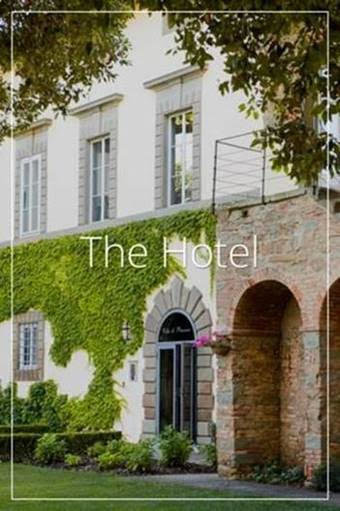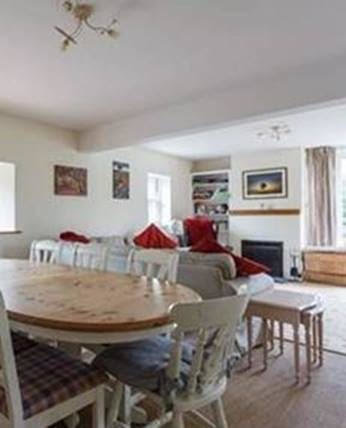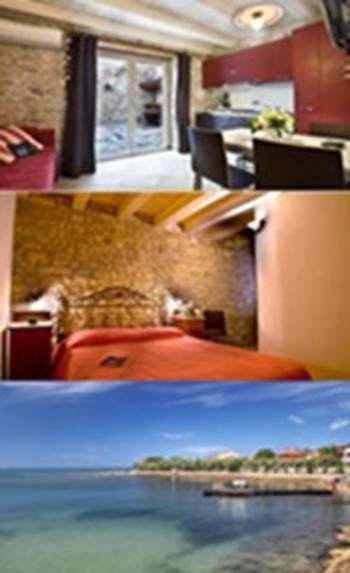 Links: