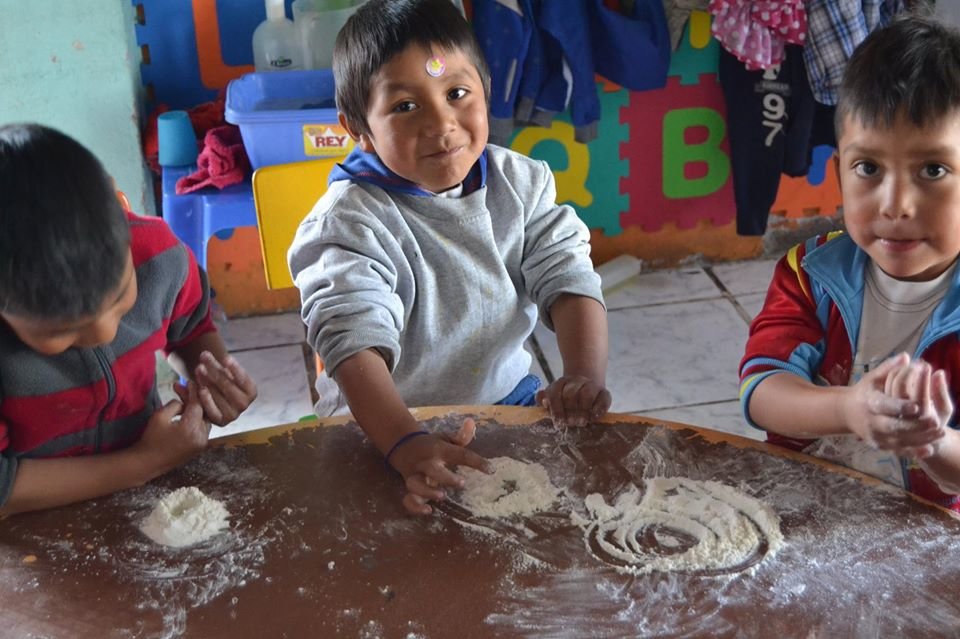 The street outreach programme facilitates the first contact that CENIT has with working children. Outreach workers identify vulnerable children and approach their parents or legal guardians to find out more about their situation. They also provide information about rights and responsibilities as well as services available.
Outreach workers invite these children to join the market playgroups where they participate in educational, recreational, cultural and sporting activities. In this way, they are able to build trust and better understand the problems and family dynamics.
Follow up work with families enables the outreach workers to offer support in the areas of healthcare, legal advice, education and social care. Through collaborating with public and private institutions, they enable children to realise their rights. For example, a frequent problem that they encounter is poor oral health, so they accompany children to the dentist for treatment.
Outreach workers also support children back into the school system. These children have dropped out of school for various reasons. CENIT's special school enables children who have missed out on some of their schooling to cover 3 years of primary education in 11 months. This accelerated programme helps them catch up and opens doors to secondary and further education or training.
For example, Mauricio, a young person who works with his mother in the mornings and goes to college in the afternoons. He is very motivated to pass his exams, progress and help his mother and brother in a more sustainable way.
Thank you to the fantastic outreach workers at CENIT for all they do and thank you, our supporters, for making this possible.