Meet Tu'ik Ruch' Lew's (TRL) Biogas Digester Builder
The Problem
TRL is located in Santiago Atitlan, a town of 54,000 mostly Maya people, sitting on the southern end of Lake Atitlan, one of the most beautiful lakes in the world. Now, imagine that 75% of the homes in Santiago Atitlan empty their toilets into a drain in the rock formations on which they are built. Because the town is situated on the slopes of a volcano, the water and waste entering these cracks in the rocks runs downhill and eventually ends up lining the bottom of the lake. Studies have shown that this fecal pollution is largely responsible for the harmful algal blooms, dead zones, and fish kills that are the result of a process called eutrophication.
The Possible Solution
Since 2017, TRL has been working on a plan to site and install a closed-cycle, fixed dome biogas digester in Santiago Atitlan. This digester could eliminate black water from entering the lake and provide methane gas for cooking, plus liquid and solid fertilizers. If TRL can successfully demonstrate the advantages of a biogas digester, others can scale up the project for use by large families, institutions, schools, and municipal buildings. This could happen all around the lake, where some of the other towns have open sewers running directly into the lake. Planning and designing this project has taken time, but we came one step closer when Lucas Cristal Ajuchan, one of Santiago Atitlan's best builders, decided to join us.
The Project Builder
Lucas Cristal Ajuchan is an experienced Tz'utujil Maya builder with training in architecture. He has been building houses and other structures for more than 20 years all around Guatemala. Lucas is extremely happy to be able to put his talents and skills to work in his hometown of Santiago Atitlan. His wide range of knowledge includes specialties, like fine stone masonry and nearly forgotten traditional skills, like constructing roofs made of paja, the long, mountain grass formerly used as roofing for all of the houses in Santiago Atitlan. Lucas is a designer's dream builder for his attention to detail and his talent at developing new techniques to apply to novel challenges. He is very familiar with the unsatisfactory solutions to black water in Santiago Atitlan. When Lucas learned of the biogas digester concept, he was eager to build one.
Of course, we couldn't have come this far without your commitment and support. Thanks to you, TRL's Biogas Digester project is set to begin in 2023.
Sincerely, Candis Krummel
President of the Board of Directors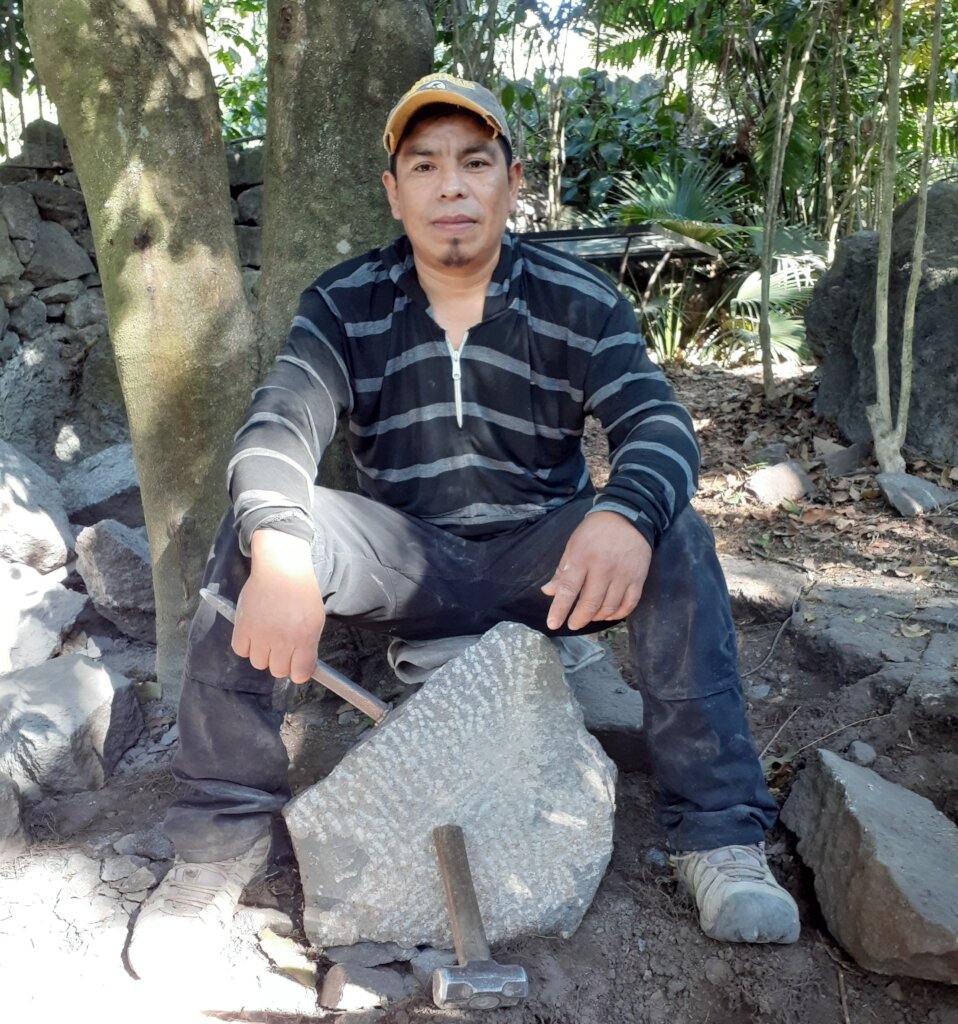 Links: