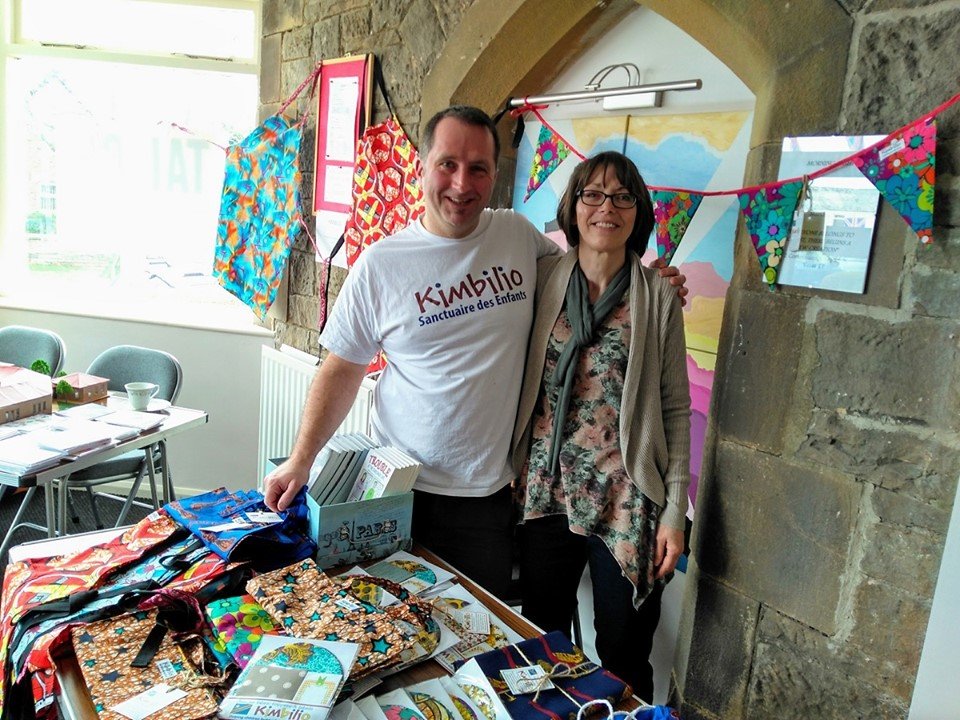 Congo Children Trust is only where it is because of all those volunteers and supporters who take Kimbilio into their hearts. We thought we take the time to share with you one supporters story which changed Kimbilio from many miles away.
Back in 2017, children's author, Flinty Maguire saw a Sky News report about children exploited to work in the artisanal mines in DR Congo. The film moved her to action. Here is her story in her own words:
"On 17 February 2017, I saw Alex Crawford's Sky News report of the plight of children mining cobalt in DR Congo. Child cobalt miners, Richard and Dorsen were interviewed. The film is devastating and impacted on its audience. To date, it's been viewed over 67 million times. I searched Facebook, found Ian Harvey, who offered help through Congo Children Trust and I made contact with Alex Crawford, who was deluged with similar emails. The breakthrough came when I emailed the Sky News desk and described the help Congo Children Trust could offer. That worked. On 24th April, Nick Ludlam, Sky New Africa Editor phoned me and told me he'd made contact with Ian, and the Sky News team would return to DR Congo to relocate Richard and Dorsen, to offer support.

That was great news, but the fact remains that thousands of children remain trapped in cobalt mines, and the remedy to that is in the hands of governments and corporates. What frustrates me is that, while corporates issue carefully crafted statements, children struggle and go hungry. There were 1.58 billion new smartphones sold in 2018. Why don't corporates impose a levy on such goods to free children from labour, and as reparation for harm done, as Amnesty International demands? Children don't eat words – they need actual food.

I am now committed to being a life-long member of the Congo Children Trust support team. I've spoken to Richard and Dorsen over the Internet and had a window to see some of the Kimbilio children. It was wonderful – a huge privilege. Children are amazing."
Flinty has just released the third book in her Ellie Booton Journal series. It's called "The Abandoned Rule Book" and will be very kindly donating the royalties from this book to Kimbilio.
So what's your journey? How did you become involved with Kimbilio and Congo Children Trust? Did you see the film on Sky News? Do you have a story to tell? We'd love to hear from you about your journey.
(One final update - At Maison Kimbilio, we're building a school where former street children can access education alongside their local friends. As the new school year gets into full swing, we are looking forward to taking part in again in GlobalGiving's #GivingTuesday event on the 3rd December and the Year End Campaign over the holiday season. We'll be focusing our fundraising for this period on the school building but we'll let you know more about it nearer the time.)