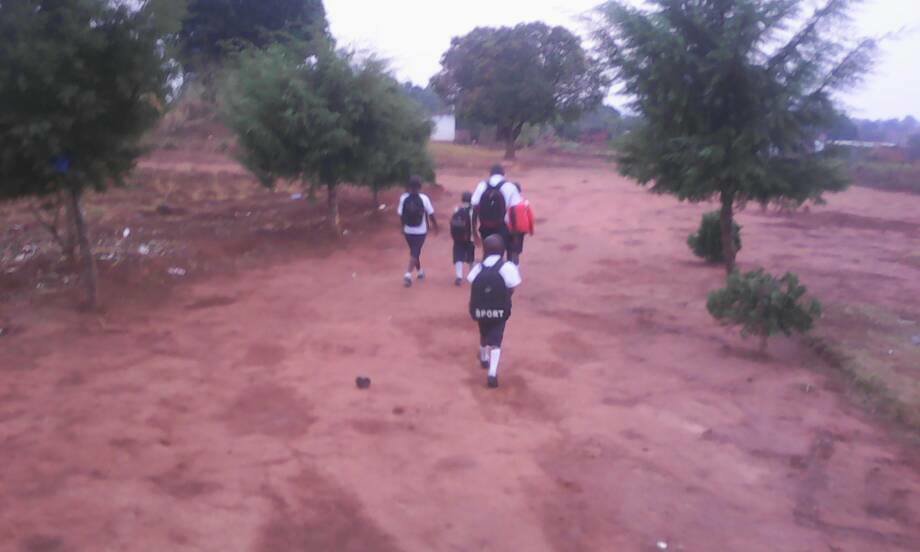 This month, Dorsen and Richard went back to school to continue their studies. This will be their second year in education whilst in the care of Kimbilio. Throughout the summer holidays they have continued to read and study as well as enjoy lots of playtime. Now was the time to return to their classes. We are incredible proud of how hard working they both are and their enthusiasm for learning is wonderful.
Richard is the older of the two boys and has dreams to one day become a pilot. Dorsen would also like to become a pilot, but he not forgotten his father's words to him when he left the artisanal colbalt mines. Dorsen is determined to continue to work hard and to one day help his father.
Education in D.R. Congo is held in high regard. It is seen as a way out of poverty and a way to change lives. Unfortunately, many families cannot afford the state funded education which still requires school fees to be paid, as well as exam fees. For a parent bringing up their child working in the artisanal mines, it is simply an unobtainable dream.
So Kimbilio will continue to provide a loving home for the children, nurture them and provide these opportunities which will allow them to flourish and achieve their hopes and dreams.
That's what your donation does - Thank You
Next year is Kimbilio's Tenth Anniversary and our plan is to complete the first stage of construction of our own school, supported by the local Anglican Diocese. This school will see children from all backgrounds learning together which we hope will help to some of the prejudices that street-connected children face. You can find out more about the project on our GlobalGiving page here.
Thank you again. We wish you a happy Autumn!