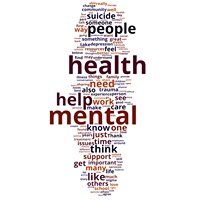 If your loved one could talk to you one last time, they may tell you something like this -

"I didn't do this to hurt you. I never wanted to do anything that would hurt you. I was feeling so much pain. There was nothing you could have done differently to help me or to keep me alive. There was nothing you did that made me do this. The pain I felt ran so deep inside of me—through my bones, my veins, my skin, through every fiber of my being..."
-- Change Direction Jam Participant
On October 10-11, 2019, the Campaign to Change Direction, led by Give an Hour hosted the Change Direction Jam: A Global Conversation on Mental Health Culture Change. The Jam created a global opportunity for thought leaders, advocates, policy makers and those with lived experience to share ideas about how best to address mental health issues and challenges, including trauma, suicide, and substance abuse.
Online conversations took place under the umbrella of five topics – Education & Suicide Prevention, Culture & Access Barriers, Trauma, Work Environment and Policy – designed to engage and encourage participants to think differently about how we respond to and treat mental illness, and about how we encourage well-being.
In December, the findings and recommendations of the Change Direction Jam: A Global Conversation on Mental Health Culture Change were released and we would like to share them now with our GlobalGiving donors.
More than 2,250 individuals registered for the event. Almost 1,000 participants representing all 50 states (including Puerto Rico) and Mexico, Canada and Australia, engaged in 280 conversations generating 2,000 comments. There were 8 content categories: Corporate, Faith-based, healthcare and service delivery, GBTQ, Military and Veteran, Policy, Sports & Entertainment and Youth.
"As survivors, we have been given the gift of empathy and now we can use what seemed to be the worst in our lives to help others foster understanding and healing and overcome stigma." - Change Direction Jam Participant
We are proud of our work to change mental health and are excited to share this report with our GlobalGiving donors, our partners and supporters. To read the report or learn more about the Jam, go to the link at the end of this report.
As you know, Give an Hour is committed to improving mental health broadly, through both its free mental health services and its public health initiative, the Campaign to Change Direction.
Many participated in this amazing conversation and your support helped to make this event a success. We are grateful for the time, expertise and experiences people lent over the two-day event. It is our hope that these conversations will guide our next steps together to change the culture of mental health where we work, where we live and where we play.
Thank you for your generous contributions to #ChangeMentalHealth.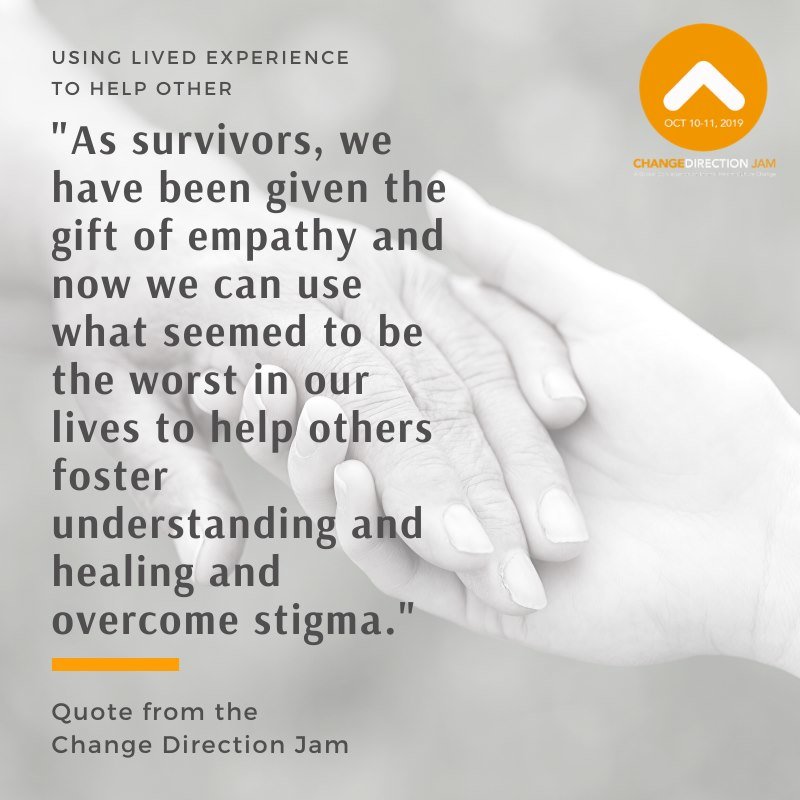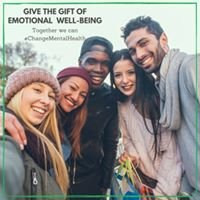 Links: