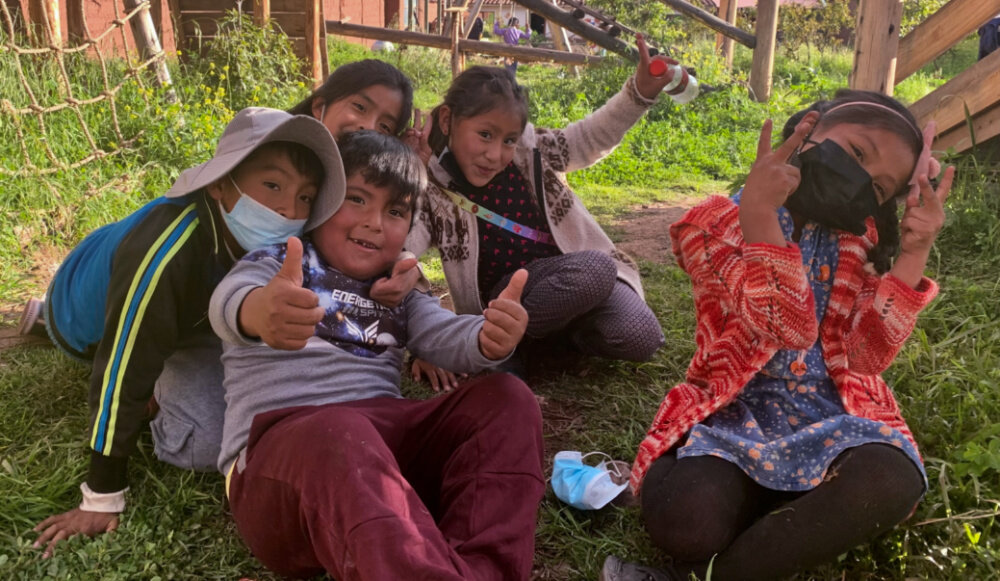 Summer Holidays
For most of this quarter, Picaflor House was running its holiday schedule. This means we focused more on fun ... but we didn't leave academic learning behind. Continuing academic reinforcement in core subjects – communication and maths – was particularly important this year, after the two-year school closure. And it paid off, as schools finally re-opened in mid-March! But we made plenty of time during the holidays for recreational activities like sport, dance and a big favourite, arts and crafts. It is so important for children to explore other activities, not only to "give them a break" but also to help them develop different skills and think more broadly about what life could hold for them.
Registration and attendance
We worked at full capacity during the holiday programme, with 80 children registered. We kept class sizes smaller by splitting the day into two sessions (morning and afternoon) and bringing in 40 children at a time. Average daily attendance for the quarter was 85%. We have had a lot of children registered this quarter from, rural villages, who have been visiting relatives in Oropesa.
Return to school
The best news we've had for a long time came when the government confirmed that schools would finally open in March 2022! Unlike pre-pandemic years, the children were all very excited to return to school and even see their teachers. Since schools started in the middle of March, Picaflor House has returned to its pre-pandemic schedule and now only opens in the afternoons (our children and teachers are at school in the mornings). We currently have 60 children registered and attending every afternoon.
Build
One of the most exciting developments at Picaflor House is that we built 2 new classrooms on the property! Thanks to a generous grant from the Jephcott Charitable Trust we have built our first two covid-safe, mobile classrooms. These classrooms have a large footprint for social distancing, natural ventilation and can be moved should the need arise in the future. They were finished right at the end of the quarter, just in time for the return to school.
A little learning goes a long way
Pablo (not his real name) is from a rural town in a difference province, around 2 hours from Oropesa. He and his three brothers were visiting their aunt and uncle in in Oropesa during the summer holidays, to help with the family's cows, sheep and pigs. Pablo is in the second grade and Spanish is not his first language, so reading is hard for him. However, he is excellent with numbers! He also makes a real effort to study and improve. The further you get from the big cities in Peru, the worse the quality of education gets. Even a couple of months at Picaflor House gives rural children the opportunity to learn new things and advance a little further academically.
With schools finally back in session, there is hope that children can finally go back to living their "normal" lives. We're so happy to return to normal scheduling at Picaflor House, to enhance children's learning and help them stay in school for longer. Thank you for continuing to hlp provide brighter futures for children in rural Cusco!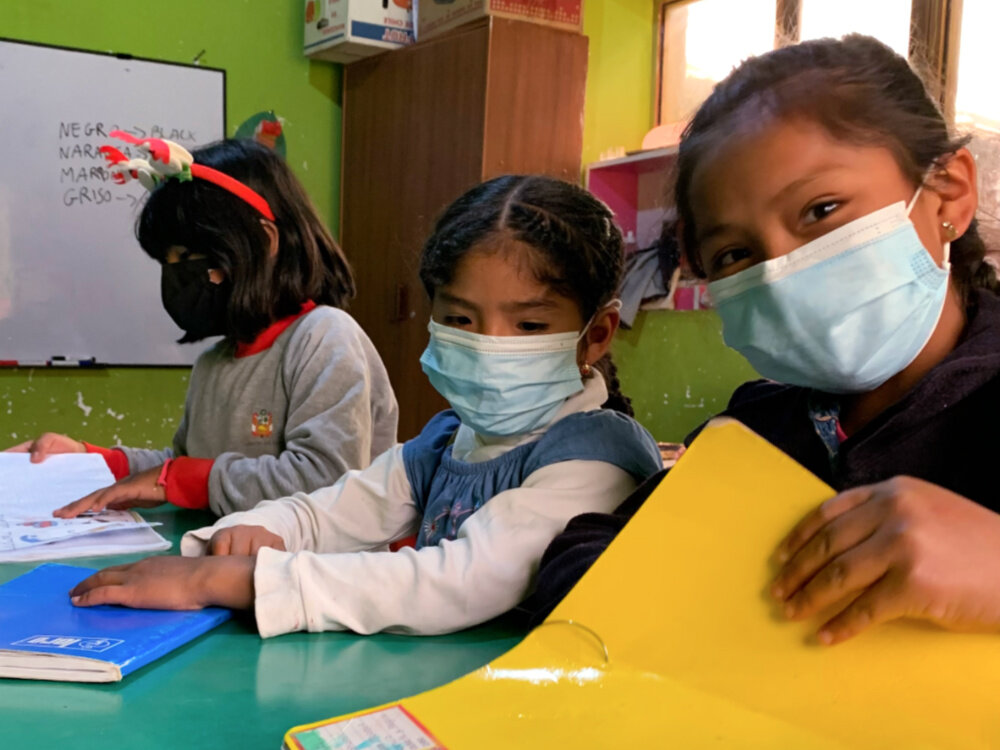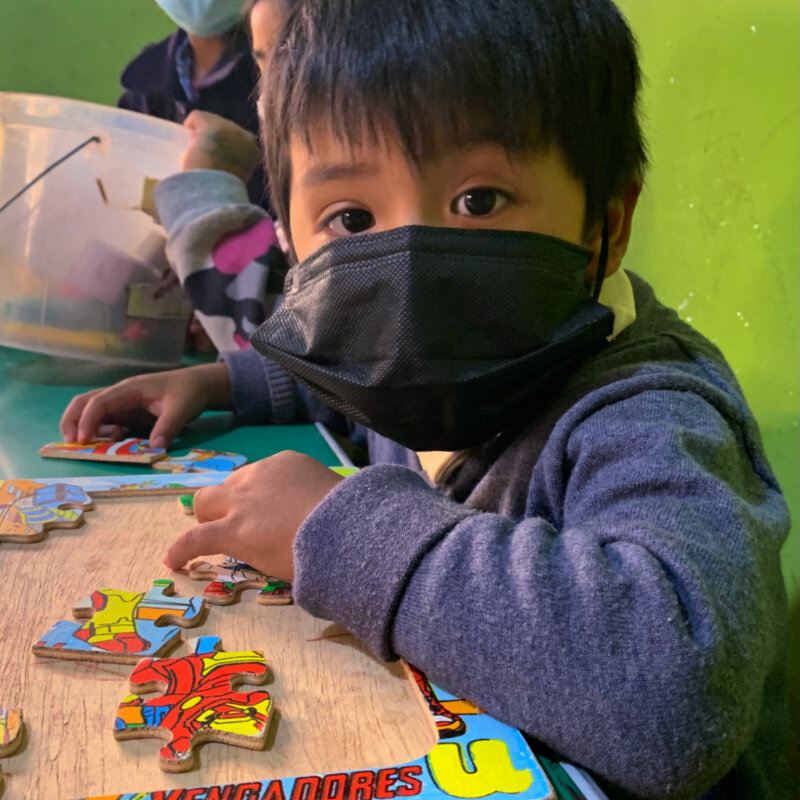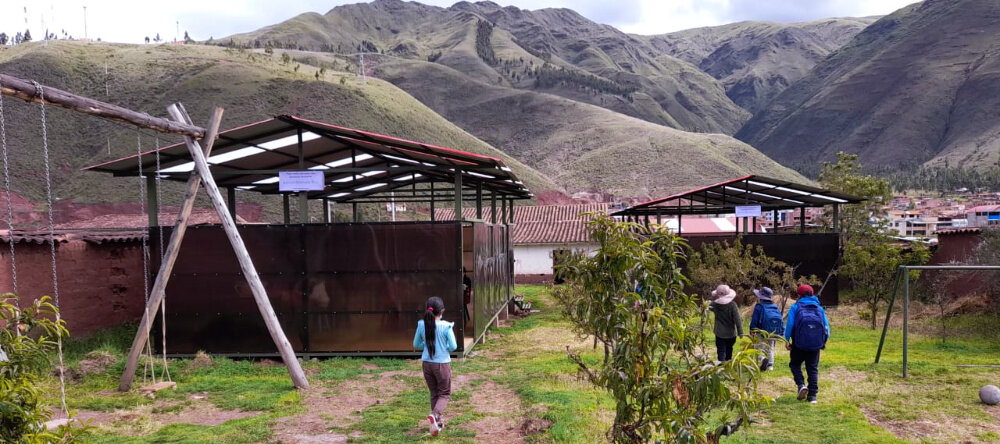 Links: