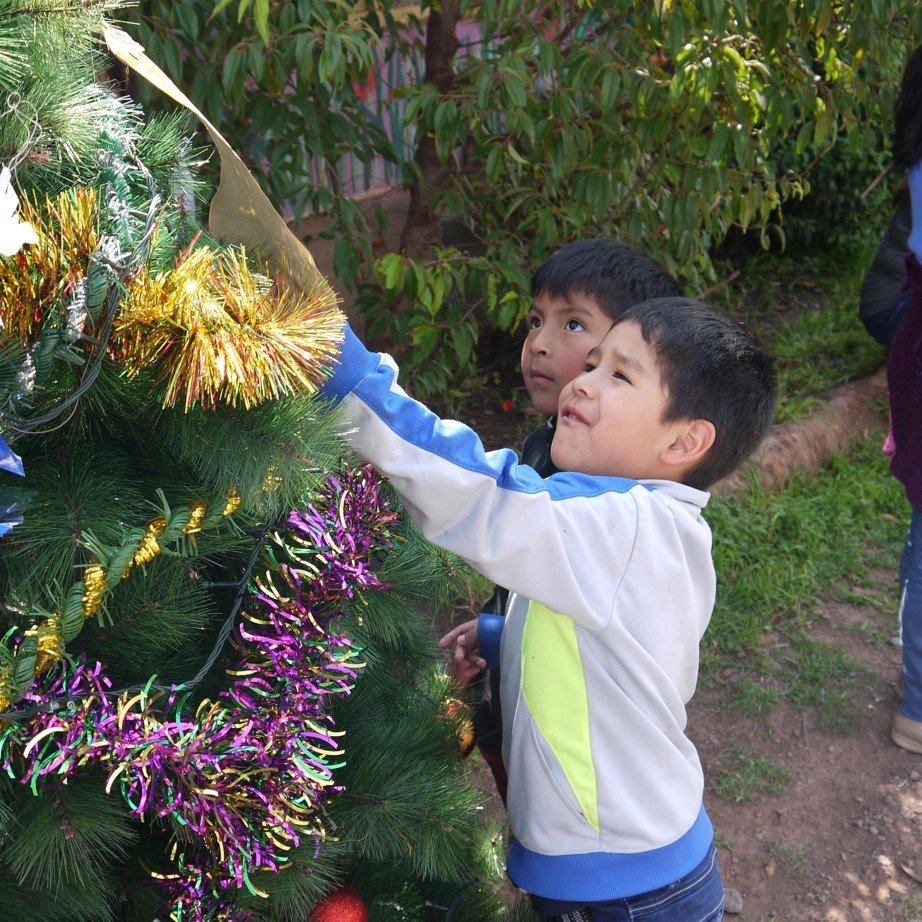 The holidays are officially upon us, and the 2019 school year is coming to a close in Peru. Last Friday, the children, teachers, and interns at Picaflor house, as well as the Globalteer Peru staff, gathered to celebrate Christmas and have a bit of year-end fun!
This year at the annual "Chocolatada" – a Peruvian tradition where communities share Panetón (a sweet bread that contains candied fruits) and hot chocolate – the children took turns rotating through different activity stations in groups. There were Christmas-themed games, holiday card-making, a short movie, and of course everyone got to have their panetón and hot chocolate!
But the highlight of the day though was an appearance made by a special visitor – Papa Noel! He gave out gifts of new clothes and toys to each of the children, and everyone got to give him a big hug and chat with him about their Christmas wishes. Overall the day was quite a success, filled with smiles, laughter, and excitement for the coming holidays. We'd like to thank our loyal supporters at Southern Crossings in Peru for making this year's Chocolatata possible!
While the public-school year is wrapping up, Picaflor House will still be up and running over the summer break in January and February, ensuring that the kids in our community still have a safe place to play and learn. We look forward to updating you in a few months about what we'll have going on in 2020!
Volunteers

We'd like to give a shout out to the volunteers we have had since our last update. A very big thank you to Pam, Tony, Areatha, and Choi! Our work at Picaflor House simply wouldn't be possible without your assistance and support! Thank you for joining us in Peru!
Thank you for taking the time to read our update, and as always, thank you for your continued, invaluable support. We wish all of you Happy Holidays and a prosperous new year in 2020!