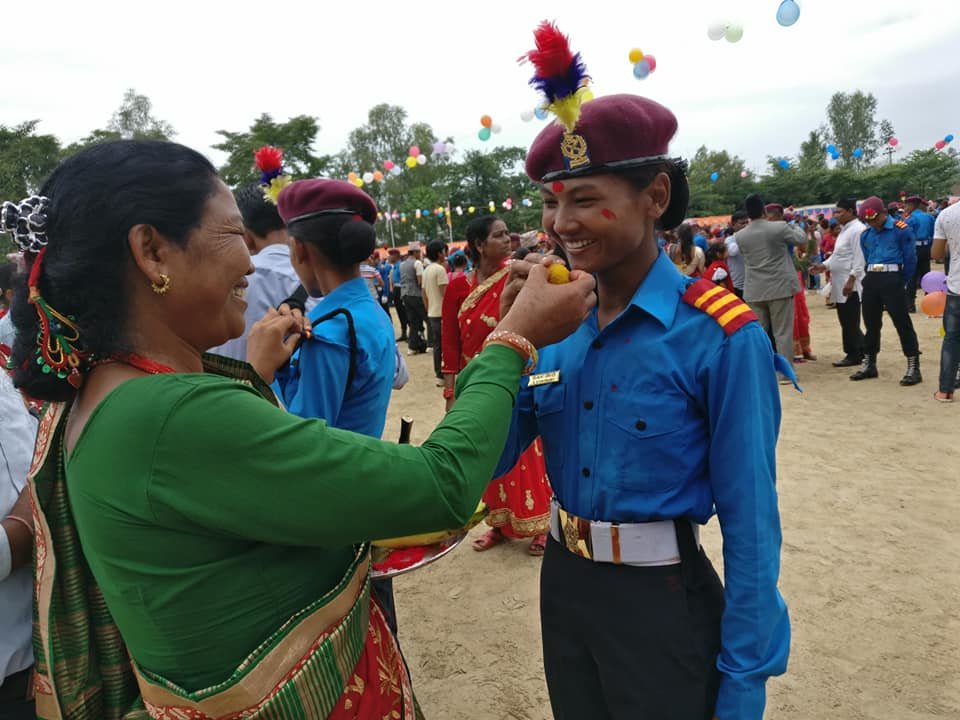 From an indentured servant to Policewoman and advocate for other Freed Kamlaris, "Radha" is making waves thanks to the concern and generosity of friends like you.
Born in a remote village in western Nepal, Radha spent much of her childhood in desperation as an indentured servant. She begged her master to allow her to attend school until he finally agreed to send her to take exams. On those few eagerly anticipated days, her family substituted for Radha's absence at the master's house.
After she moved with her master to Butwal from Kathmandu, life became miserably hopeless. Without her parents nearby to substitute for her, Radha couldn't take exams anymore. She was denied her scant annual salary of $40, given scraps to eat, and suffered inhumane treatment for six years.
Thankfully she was rescued by Nepal Youth Foundation. Radha was overjoyed to have the opportunity to attend school every day and studied with newfound determination. She was especially inspired by civic studies because she saw the potential to help others through fair leadership.
Recognizing her value, the Freed Kamalari Development Forum nominated Radha as their President in 2013. She led more than 12,000 Freed Kamlaris for three years with remarkable compassion and courage. Radha is now studying in 12th grade, completed a 9-month training course in the Police force, and was initiated into service in September 2018!
She says, "I would have never had this opportunity to fight on behalf of the entire community of Freed Kamlaris had I not been rescued into this life of freedom. I used to feel that I was living inside a cage. But my life has changed beyond my imagination."
This profound transformation would not have been possible with your friends like you. Your support of NYF's Empowering Freed Kamlaris program makes a tremendous difference in the lives of so many young women like Radha. Thank you!
Links: