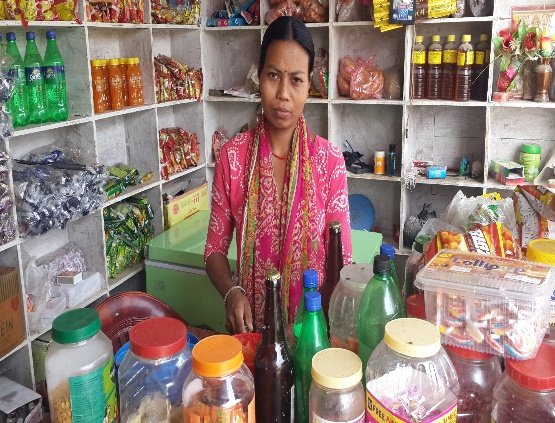 As you are aware, after spending most of their childhood – a critical period of growth and development – working as indentured domestic servants, the former Kamlari girls have very poor self-esteem and self-confidence. The majority of girls never attended school before their rescue and many struggle academically, illustrating the need for an alternative to traditional education. Out of the 12,871 girls NYF rescued from Kamlari since 2000, approximately 2,300 (18%) are currently in school or college and over 1,800 have completed vocational training programs to date. There are over 10,700 members in 42 business cooperatives.
Of the 350 girls who completed vocational training this past fiscal year, 322 are already employed so far. Among the employed girls, 269 are self-employed. They are earning as much as $4,000-$5,000 annually, a life-transforming impact in a country where 1 in 4 people live on less than $1 a day. Students who recently completed their training are expected to be employed within three months of their graduation date with NYF support.
Rani is one women whose life has been completely transformed thanks to supporters like you.
Coming from an impoverished family of eight who was struggling to survive, "Rani" was sold into indentured servitude at age 14.
She worked as a Kamlari for six years until she was finally rescued by NYF at age 20. Rani was recovering well, got married, and had two children. While her young family was in good spirits, their financial situation was desperate, resulting in her husband's migration to India to seek employment. Rani carried the overwhelming burden of raising her children alone without a reliable source of income.
Fortunately she learned about NYF's vocational training program and applied for a 21-day Food Stall Management course. Now, Rani is the proud owner of two thriving businesses: a tea and snacks shop and an adjacent grocery shop. She is earning enough to support her entire family and saving for their future. Her husband returned from India and helps her with the businesses while their children attend a reputable local school.
She says, "I am very grateful to Nepal Youth Foundation for helping me to stand on my own feet."

Your support makes this possible! Thank you for supporting NYF.