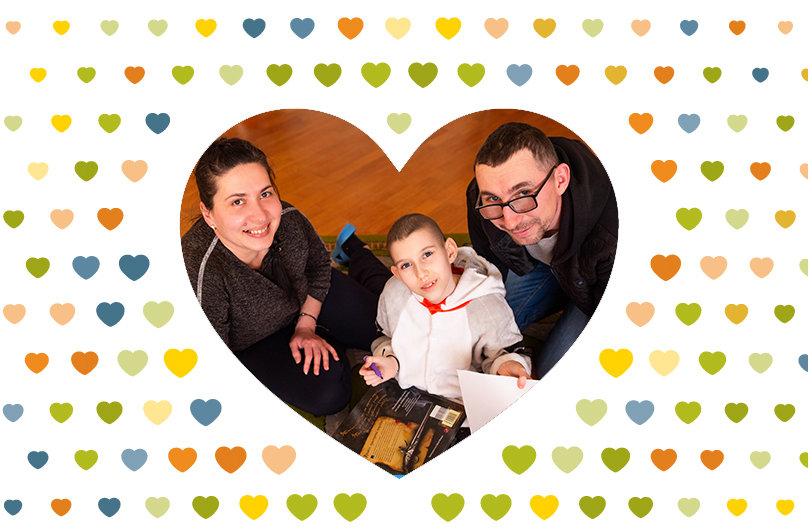 Dear friends,
thank you for your generous donations that make Dacha possible! With your support, 69 kids and their families found their second home at the Dacha in 2020.
One of these kids is Milana, the girl you see in the picture. A tumor affected her leg in autumn of 2019 and she was on treatment for the whole year of 2020. She underwent lots of chemo cycles and surgery aimed at removing the affected bone and substituting it with a donor's one. She was on treatment during the lockdown in complete isolation, without family and friends. That's why when she was allowed to come to the Dacha house it was like a breath of fresh air.
Milana is one of those vivacious kids who never miss any fun. If there is nothing interesting at the Dacha, she invents something herself like playing hide-and-seek with other kids or sliding down the stairs like on a sled to get to the playroom as fast as possible. In fact, for her Dacha is like a big playground full of adventures and laughter with friends.
Milana loves to play with Playstation and to learn Photoshop and other software because she wants to become a graphic designer in the future. Sometimes she may seem a tomboy but inside a girlie girl is hiding. When she enters a room, the first thing that catches her eye is a lot of makeup on the dressing table: glitters, highlighter, eyeshadow palette, face powder… As Milana says: "I can spend hours putting on makeup because there is no better method to lift your spirits!"
No less than makeup and other hobbies, Dacha kitchen helps Milana to feel at home: "What do I like to eat? Fried potatoes. What do I like to cook? Of course, fried potatoes! Although, to be honest, I am not much of a cook, so I ask my mom to cook my favorite dishes. No one can do it better! Once she made French fries at the Dacha. My friends and I like fast food but we are not allowed to eat it. So my mom made fries that I love so much and it was a healthier, homemade version that all kids here at the Dacha enjoyed!"
In February 2021, Milana was ready to go home. However, at the last moment, the doctor saw something suspicious in her lungs. One more biopsy was required but the result made Milan and her family happy. Yes, they can go home! "I will miss you so much! It's great that we will see each other again in three months when I come back for my first follow-up visit!"
For kids to have their second home during treatment, please, give your gift today. This week GlobalGiving is matching all online donations up to $50 at 50%.