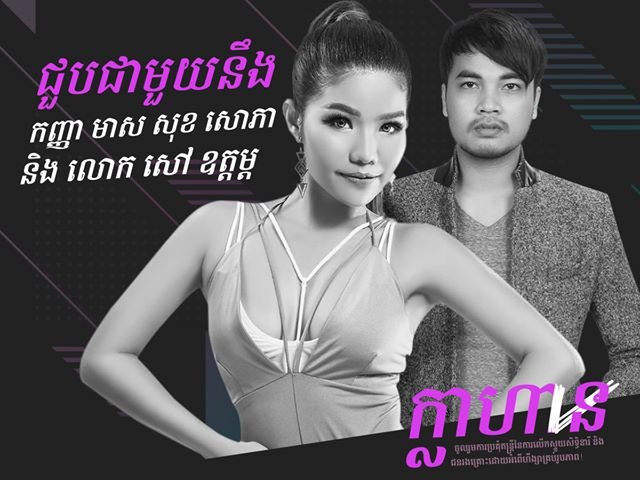 In December of 2018, World Hope International held a Human Rights Concert to draw awareness to the issue of domestic violence and violence against women. The event was entirely in the local language, Khmer, and featured Cambodia's most popular singer, Meas Soksophea, as well as Sao Udom, who launched his career as a Cambodian Idol contestant and Todd Smith, who is Cambodia's most popular Emcee.
The initiative was led by World Hope International (WHI), partnering with UN Trust Fund (UNTF) to End Violence Against Women and the and Ministry of Social Affairs, Labour, Vocational Training, and Youth Rehabilitation (MoSALVY), and largely focused on Kompong Speu.
The title of the event in Khmer is a visceral term for violence with a slash through it. It's an in your face logo that the community could immediately engage with. The tagline translates "celebrating the courage to stop the violence" We used lots of hot pinks on black colours with black & white classic images of the artists – old fashion heros, old fashion values. Although there is no exact English translation of the event's name, the rough translation would basically be the "Courage Concert."
It was a powerful event that had wide media coverage as well, so the message was shared loud and clear. It was live streamed to KBN Network, which has 2.6M Followers
Our team launched a Facebook event page here ahead of the concery in which we connected with other campaigns for human rights day and responded to questions about the event. One of the results of having a facebook event page was that we began to hear from survivors of violence who were sharing their stories with us and asking for help. We were able to respond to them and connect them with resources to aid in their recovery.