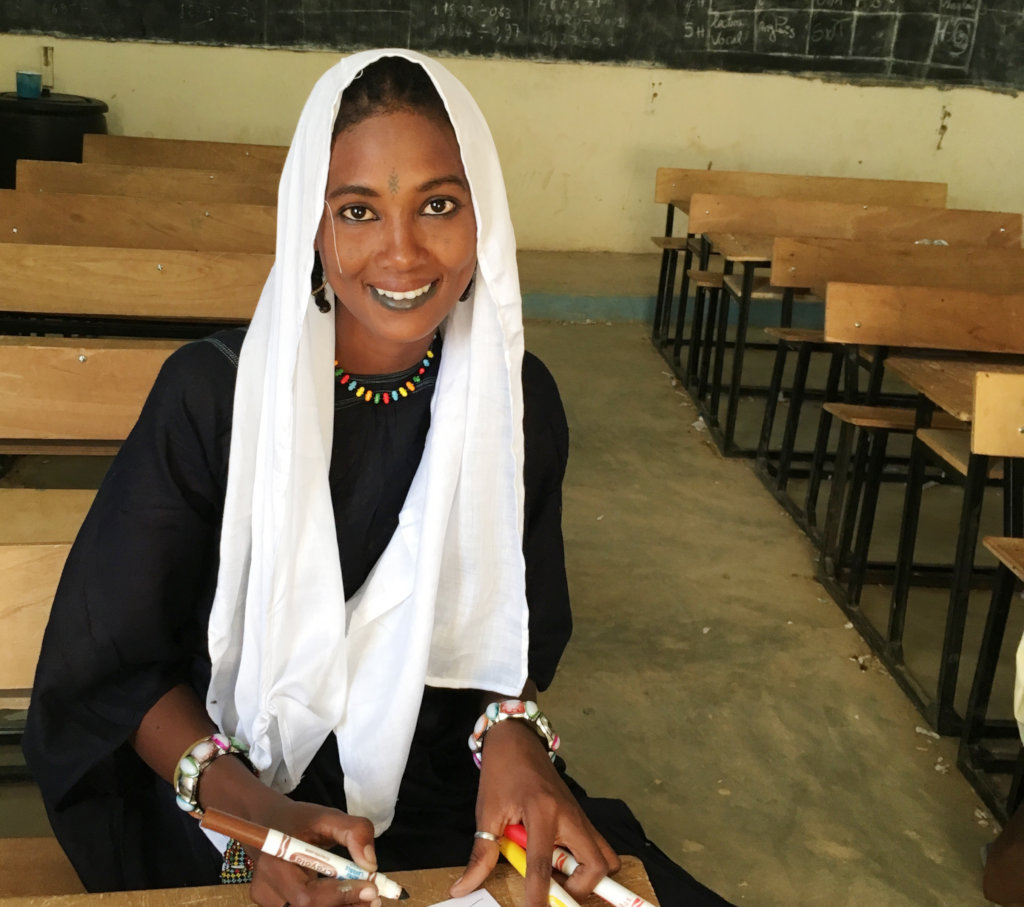 The Importance of Scholarships for Middle and High School Aged Girls in Niger
Girls in Niger face significant barriers to obtaining education. Niger ranks among the top five poorest countries in the world. The economic position of the country directly impacts girls' access to education. With limited resources, families in Niger prioritize boys education and keep girls home to help with house and agricultural work.
Another important barrier to education in Niger is the incidence of early marriage. Overall in Niger, 28% of girls are married before the age of 15 and 76% are married before their 18th birthday (Girls Not Brides).
Scholarships provided by Remember are an effective tool to remove the economic barrier to girls' education. Families with limited financial resources are more likely to send/support their daughters' education when there is not a financial impact associated with it.
Remember Niger works in partnership with schools to outreach to families with daughters approaching middle school and with daughters that are already out of school. Outreach activities include providing information on scholarship opportunities for girls as well as information/data on the economic value of educating girls. These approaches support families in their decisions to keep or send their daughters to school.
The benefits of educating girls in Niger are immense. A study from the World Bank estimates that each year of middle school level education provided to a girl provides a 25% increase in her future earnings. Further, providing opportunities for girls to stay in school at the secondary level, delays instances early marriage and brings about the benefits associated with girls getting married and starting families later in life.
Hougé – A Remarkable Scholarship Student
Hougé is a very successful 12th grade scholarship student. She was the first student in the Remember Niger sponsorship program. When she was in the fifth grade at the Zinder primary school, her father passed away and she was in need of financial assistance to attend school. RNC was able to extend a sponsorship to her so that she could continue her education at the Zinder school. Hougé scored the highest score in the region on the national sixth grade exam. She has remained in school and she continues to excel. She plans to attend university and then she would like to establish a school for girls in her community.
"The thing I wish for, after I pass my exams, is to be useful for Niger. To encourage girls to go to school so they can be useful to our country – and I also have the goal of encouraging my family to enroll their children in school, to put them in a wonderful life like I'm in. And for my community, I want to build a school for girls, to help them like others helped me. That's what I hope for, once I've earned my diploma and found work – I'm going to build a school just to help girls have access to an education." -Hougé
Thank you again for your continued support of secondary school girls. We currently have 75 girls receiving scholarships because of your support.
Links: