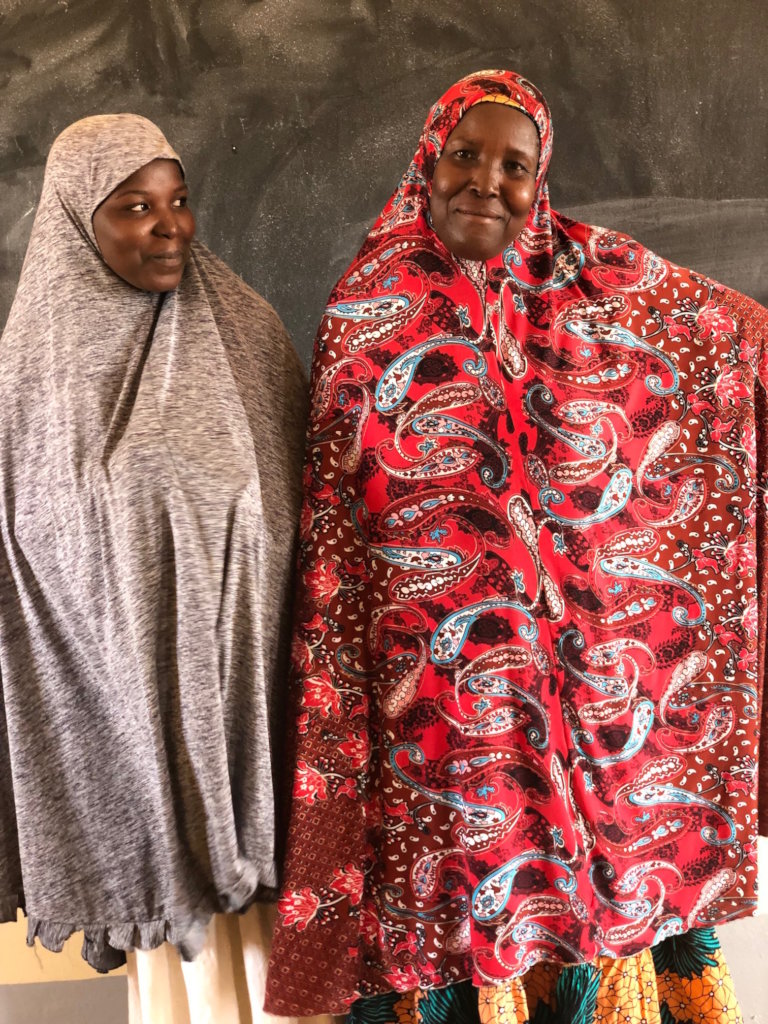 Thank you for giving the gift of education to girls in Niger through the Remember Niger Scholarship Program! I just returned from Niger where I saw in concrete ways how you are changing lives through your thoughtfulness and generosity. As I traveled throughout the country, the two words I heard most often were, "Thank you!" Thank you from the girls, their parents, their teachers and the leaders of the schools they attend. They are very grateful for this opportunity that you are giving them in a country where only one out of ten girls attend secondary school.
I had the pleasure of meeting the mothers of three scholarship recipients at the Hamsa Girls' Education Center, which Remember Niger supports. Each of the mothers had limited experiences in school, yet, they all saw the importance of their girls receiving a quality education beyond primary school. The first mother I spoke with, Zeinab went through primary school, however, her father died when she was young and the family could not afford to send her to middle school. She married at a young age instead. Chefautou's parents sent her to primary school, but after 1stgrade, she refused to go back. Barkisa did not attend school. When asked why, she replied that it just wasn't an option in her family.
All of the mothers believe that, "it's important for girls to go to school in today's world." It will help them manage their families later in life and they can get jobs. They are thankful for the scholarships, because without them, they are certain that their daughters would not be in school. Instead, it's likely that they would be married, starting their own families. All three of the girls attended the first year of the public middle school, but they did not pass and had to redo the year. Their mothers said that the Hamsa School is different from the public school because "the teachers teach well and care." They do not move on to the next lesson until they are certain that the girls understand. That is the reason Bienta has the best scores in her class this year despite having had to redo the first year of middle school two times. She is a shy girl and does not have the confidence to ask questions in a class of 75-80 students, which is the situation at the public school. At the Hamsa School she feels comfortable asking questions and will tell the teacher when she doesn't understand a lesson.
The mothers desire for their daughters to have a better life than they had. They don't want their daughters' lives to be all about survival. Instead, they want them to learn and develop and have more experiences than they had.
Thank you for your gift of scholarships to secondary school girls!