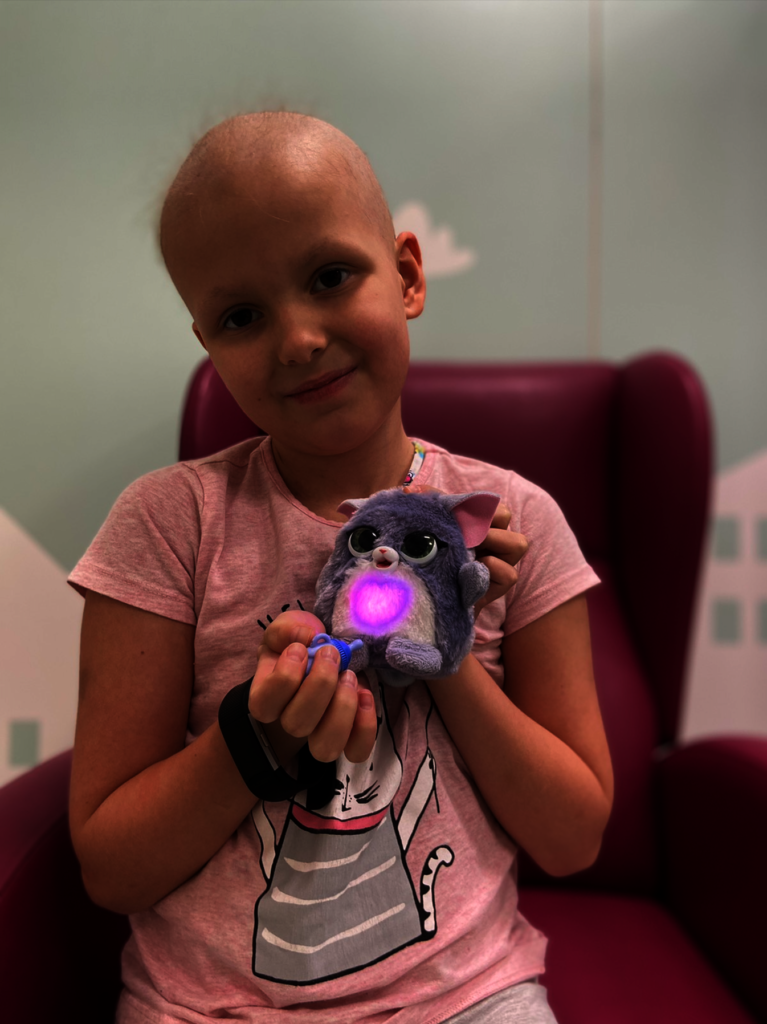 Dear friend,
Thanks to your support, children who face one of the most difficult challenges have the opportunity to win. Thank you for that!
Today we are sharing the story of a courageous girl Eva.
Eva is eight years old. She loves to sing and dance, draw and construct. Eva usually visits the pool, goes in for tennis, loves to play in the yard, rides a bike and gyro scooter, spends a lot of time outdoors, and plays with her friends and younger brother Danik.
But now Eva is fighting blood cancer.
Eva has already had a bone marrow transplant. Her brother Danik became a donor. For her successful treatment and recovery after transplantation, the foundation, with the help of philanthropists, bought three foreign medicines - CellCept, Melphalan, Exjad.
Eva's family understands that the treatment is not over yet, and they still have a long road to recovery. But with the vast support of philanthropists like you, Eva soon will be able to defeat cancer and return to her everyday life, full of love, happiness and joy.
We thank you for making this possible.