Greetings from Nicaragua. This week marks the second month that our community of women entrepreneurs and young leaders has being physically part. Nonetheless we are together in supporting each other and identifying best ways to navigate this time. Just like in 2018, it is really hard for our entrepeneurial community to deal with the disruptive nature of the crisis and most of all, the uncertainty. Just like in 2018, we have also seen an overwhelming capacity for resilience--we are amazed by the human ability to observe, pivot and adapt.
Over 2 months ago, on March 7th we were lucky to still be able to hold one of the most powerful events in the whole year. Along with more than 14,000 people from the global Vital Voices network, we commemorated Women's International Day with a mentoring walk. In Nicaragua we had the participation of over 220 women between mentors and mentees. For the very first time we also integrated a group of male mentors who joined us in sending and living through the clear message that we are ALL the solution and that power expands the moment it is shared. The event took place at INCAE, a beautiful university campus where we all put our intention and action for transformation around women's advancement in society.
Though this was our last in person opportunity, we are grateful our network was able to experience such a dynamic event right before the COVID-19 crisis. Our network was able to strengthen connections and commitment, which have kept us all going at such a critical time.
Our first cicle of Mujer Voz Vital-- a 3-month mentoring and business training program, was scheduled to start at the end of March. In the midst of huge uncertainty in Nicaragua, we decided to be cautious and to transform our program into an all-virtual version. We were navigating unknown waters and yet the results so far have been great. The physical distancing will never allow us to connect in the same way, but it has allowed us to have important conversations we would have never had in person. It has also expanded our network, without the geographical limitations the internet provides, we have been lucky to engage speakers from abroad. Something that would have seemed impossible, even if only in in our minds, before.
The women in the Vital Voices network have impressed us with their resilience, but well beyond that, with their empathy and willingness to be of service to others. Over and over we have seen powerful demostrations of generosity, even when we all know, entrepreneurs in Nicaragua are down to 5% of sales and in some cases, to 0%. We foresee even much harder times coming for this ecosystem as Nicaragua's economy was already severely weakened from the 2018 political crisis. Our organization also has a huge challenge to continue operating, but we are inspired and deeply commited to our network. Today more than ever, we understand that our mission is necessary.
During this difficult time, we appreciate your enormous support. It has allowed Voces Vitales Nicaragua to continue bringing opportunities to the women in our network. Thank you for your belief in the women and in our community. Without you, we wouldn't be together during this time apart.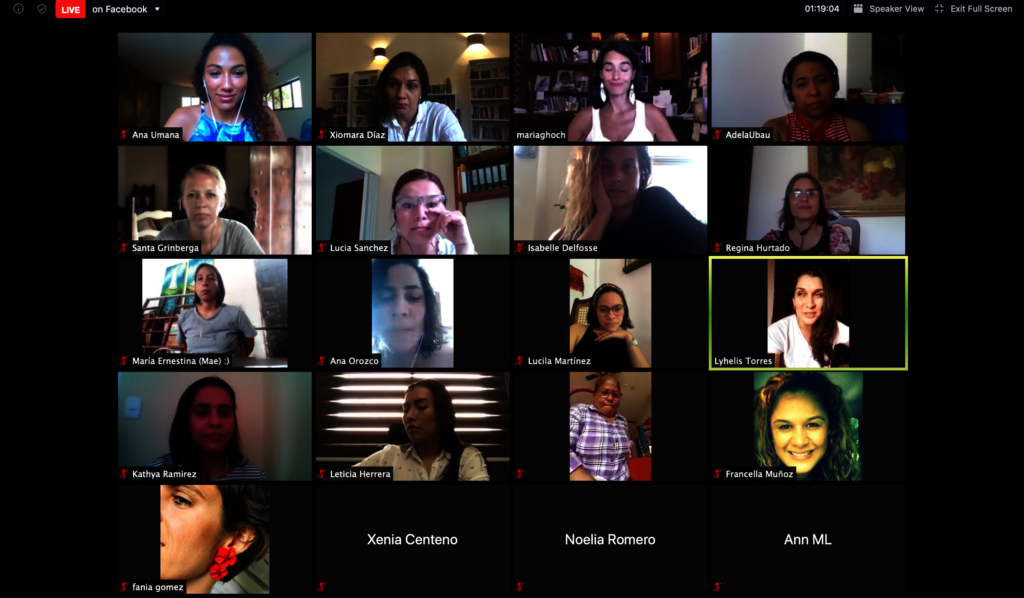 Links: