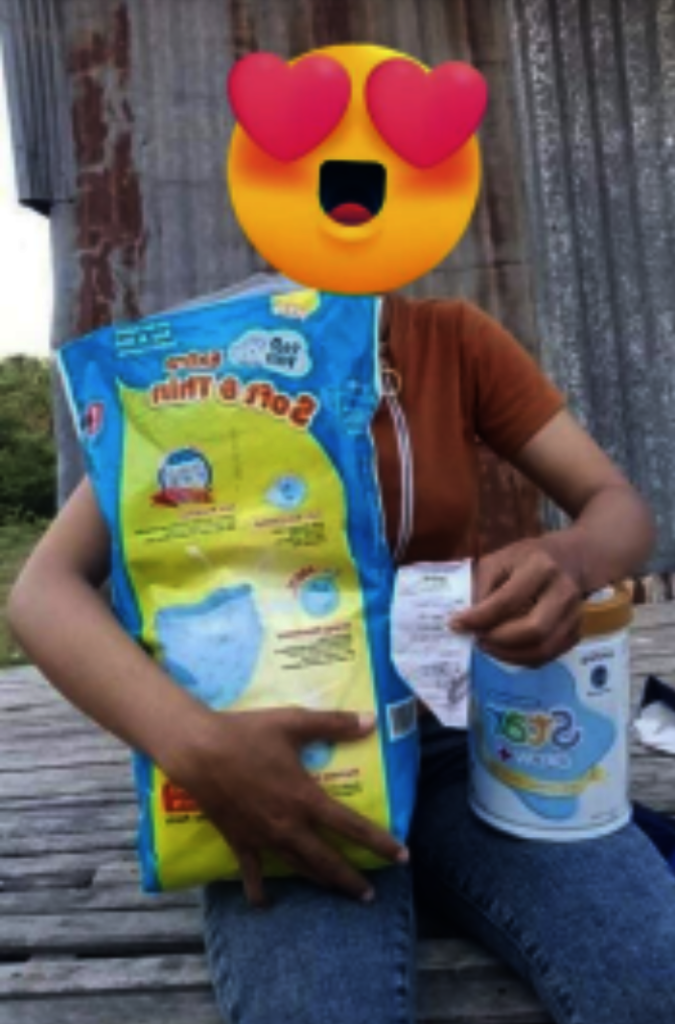 In February, many Cambodians started to get COVID-19 so the government instituted a lockdown in Phnom Penh, restricting movement within the city. They divided the city into zones: Red, Orange and Yellow which determined the severity of restrictions. Individuals in red zones had to remain in their residence except for "essential travel", while those in orange zones could travel to "necessary work".
Because of the lockdown, we could not meet members of our women's group face-to-face, so started to communicate online. We noticed that there were many people in the city who were struggling because of the lock-down and COVID-19 pandemic. Food prices had also gone up considerably. We shared this information with each other and decided to raise money to support these people with a food relief package, which we named the Love Pandemic Package. It included noodles, soy sauce, garlic, fish, rice, seasonings, and cooking oil.
We formed a committee and created packages for 80 families in April 2021. These cost about $10 per package. We drove through several city districts and disbursed these to people we saw who were particularly vulnerable, like people living in construction sites and people collecting trash/recycling.
Later in April, we created and distributed 18 more packages, worth about $15 each, to vulnerable people. This time we also used the internet to locate vulnerable families in our women's network and deliver it to them in restricted zones. In some cases when contact was not possible, we used a money transfer system (Wing) to send the $15 to the family. For example, one of our peacebuilders in a red zone said that they knew several families who needed baby milk, so we were able to transfer them the money.
In early May, our women's group delivered 54 relief packages to people in red zones. In mid-May, we delivered 86 packages ($15 each) to people in Phnom Penh.
Thanks to the support we've received we have provided these relief kits to 238 families. We plan to do another round of relief packages soon. We recently went into another round of lockdowns in some areas, so the need is still there.
Thank you for your support. Stay safe!