PROJECT REPORT- MARCH 19 TO JULY 16, 2022.
Africa Cancer Foundation (ACF) is a charitable Trust, launched on July 12, 2011 in Nairobi, Kenya to create awareness on cancer, spearhead cancer prevention and provide holistic solutions for cancer patients.
To date, ACF has managed to raise over $21,621 from 279 donors out of a target of $ 50,000. The aim of the 'Food for Good' project is to address the nutritional needs of 300 cancer patients and their families by setting up vegetable cone gardens for them to enhance food security and better nutrition as they undergo treatment for various cancers. The 6 tier cone garden has a variety of vegetables that the patient can harvest and eat or sell the surplus to make money for other necessities.
Since March 2022, ACF has only set up 3 new cone gardens in Homa Bay County. The team focused on reviewing the cone gardens that were set up since July 2021 and training cancer patients and their caregivers on how to grow more seedlings to replenish the cone gardens. This activity was conducted between April 2022 and June 2022. The team visited patients in Kisumu, Nairobi, Kiambu, Uasin Gichu, Nyandarua and Homabay counties with the aim of establishing if the objective of the cone garden project had been achieved.
The project aimed to set up 300 gardens. 117 gardens have been set up to date in 6 counties. Factors such as, harsh weather conditions, lack of space, demise of patients and political climate have hindered the set up of the remaining cone gardens. However, as the team waits for mentioned conditions to be more favourable, ACF in partnership with Kenya Seed Company held a workshop for Kisumu Cancer Support Group to train them on how to grow organic seedlings. Each patient also got a donation of 7 types of vegetables to start them off.
Here are some patient testimonials from the visits.
"ACF set up my vegetable cone garden on February 1, 2022 and it motivated me to set up a bigger kitchen garden. I have enjoyed fresh vegetables and I intend to get into vegetable farming after my treatment." Pamela, Kisumu County.
"I want to thank ACF for the noble and mindful gesture of providing cone gardens to cancer patients in our support group. With the provision of this cone garden, I have been able to learn and practice organic farming. The vegetable produce has met my nutritional needs obtained from the variety of vegetable.The cone garden has kept me mentally and physically engaged. One challenge I have experienced is pests attacking my vegetables. The training conducted by Kenya Seed Company and ACF will come in handy for better management of the cone gardens.'' Kevin,Leader of the Kisumu Cancer Support Group.
"The idea of the cone garden was the best gift for us patients. For sure it has been a blessing to me. I can testify that it is a big relief not having to buy vegetables because I have fresh, healthy and organic ones from my cone garden. God Bless ACF.'' Haika, Nairobi County.
CONCLUSION
Overall, the cone garden project has been beneficial to patients and their families.Most patients have replenished their cone gardens and continue to enjoy fresh and healthy vegetables. ACF will continue to partner with Kenya Seed Company to educate and empower cancer patients on how to grow organic food to nourish their bodies.
Setting up of the remaining cone gardens will resume in August 2022.
Thank you for your continued support towards ACF's 'Food for Good' project.
#GrowEatHealCancer.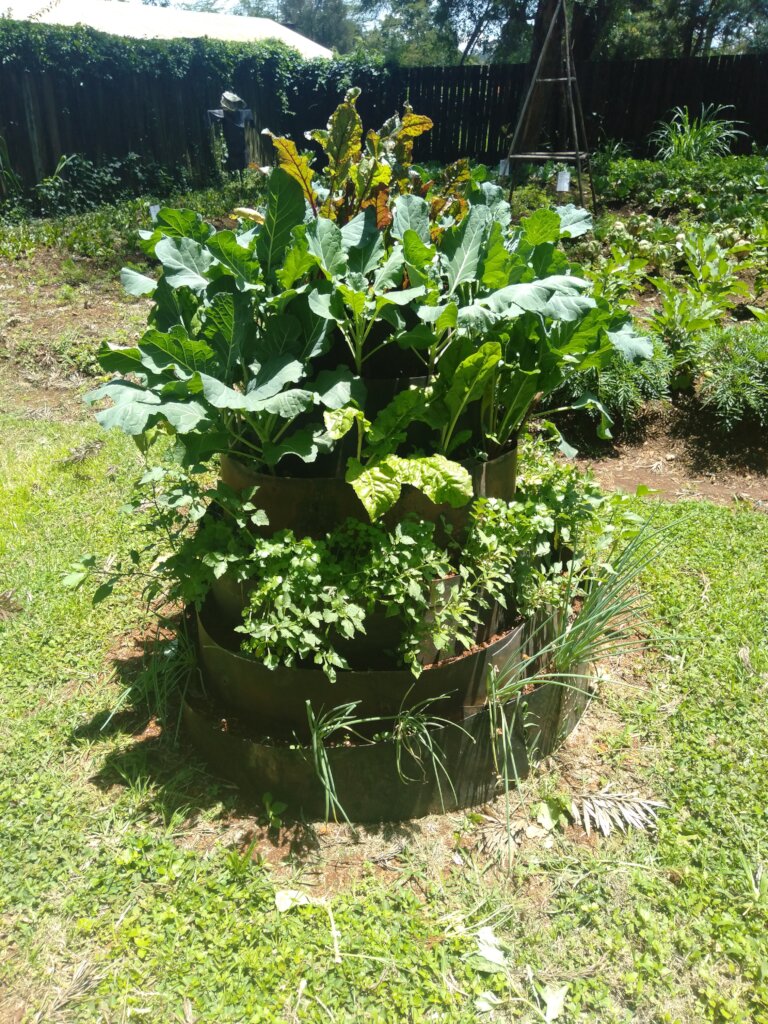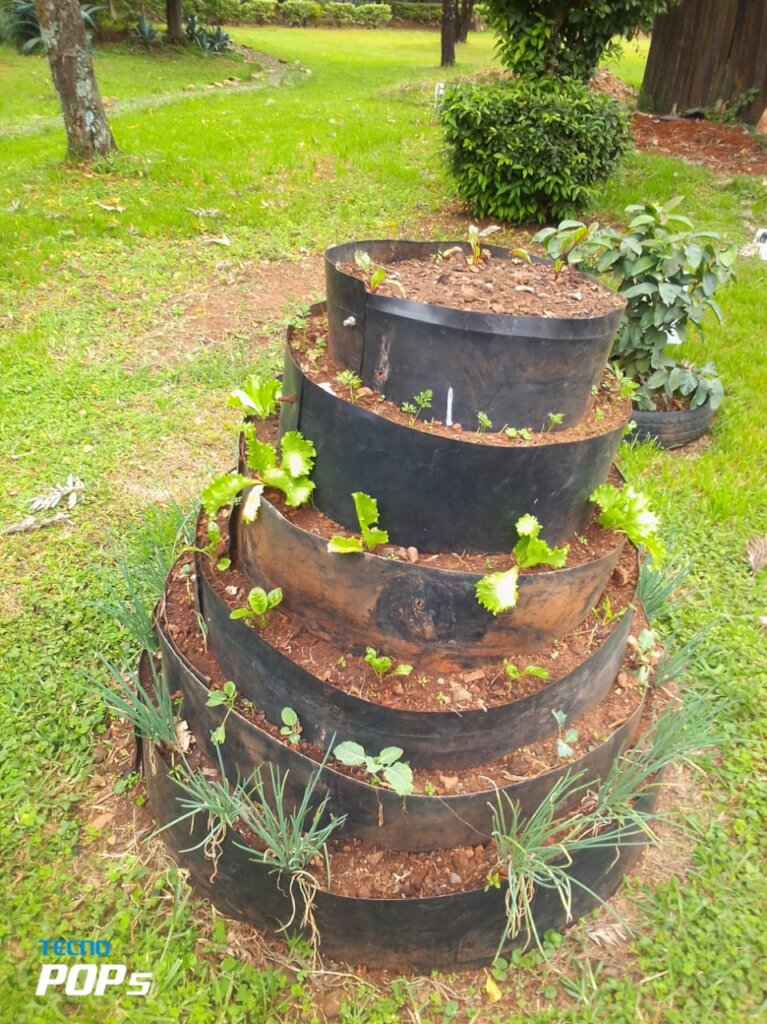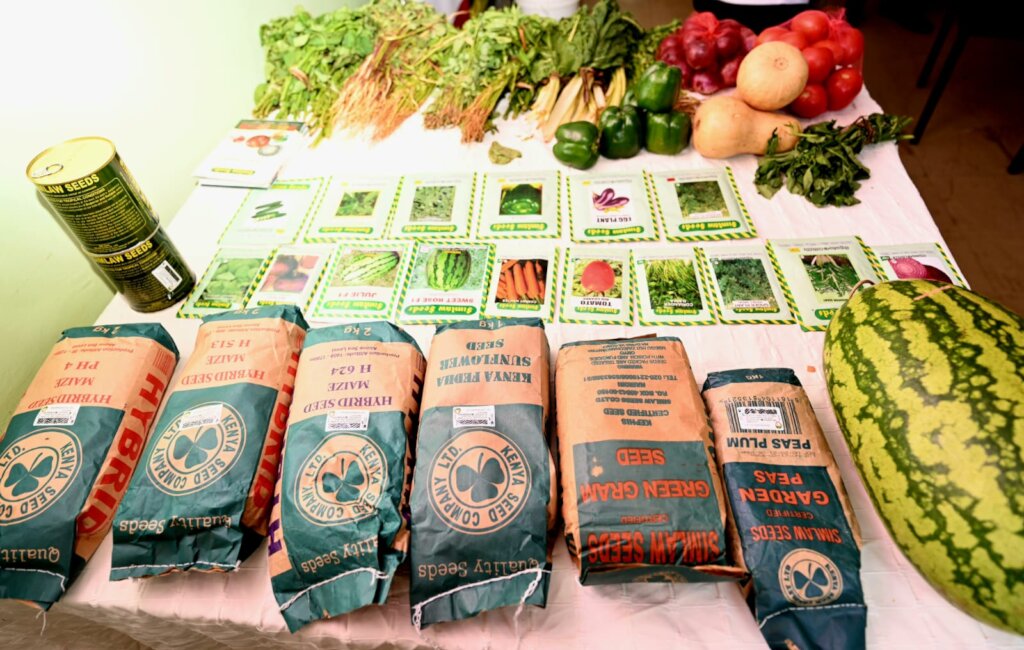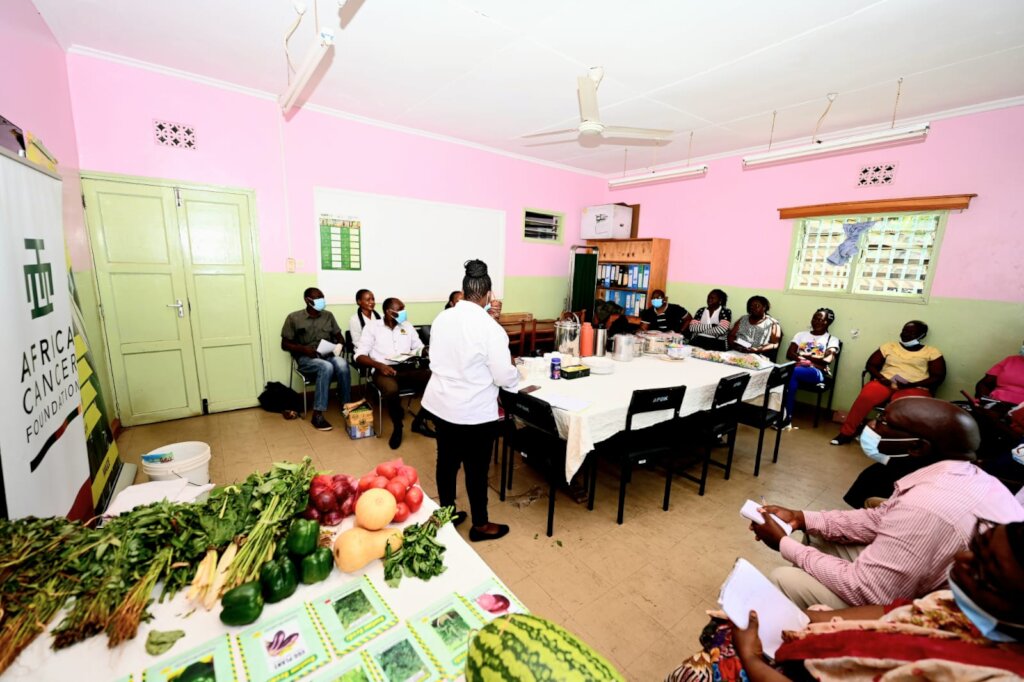 Links: