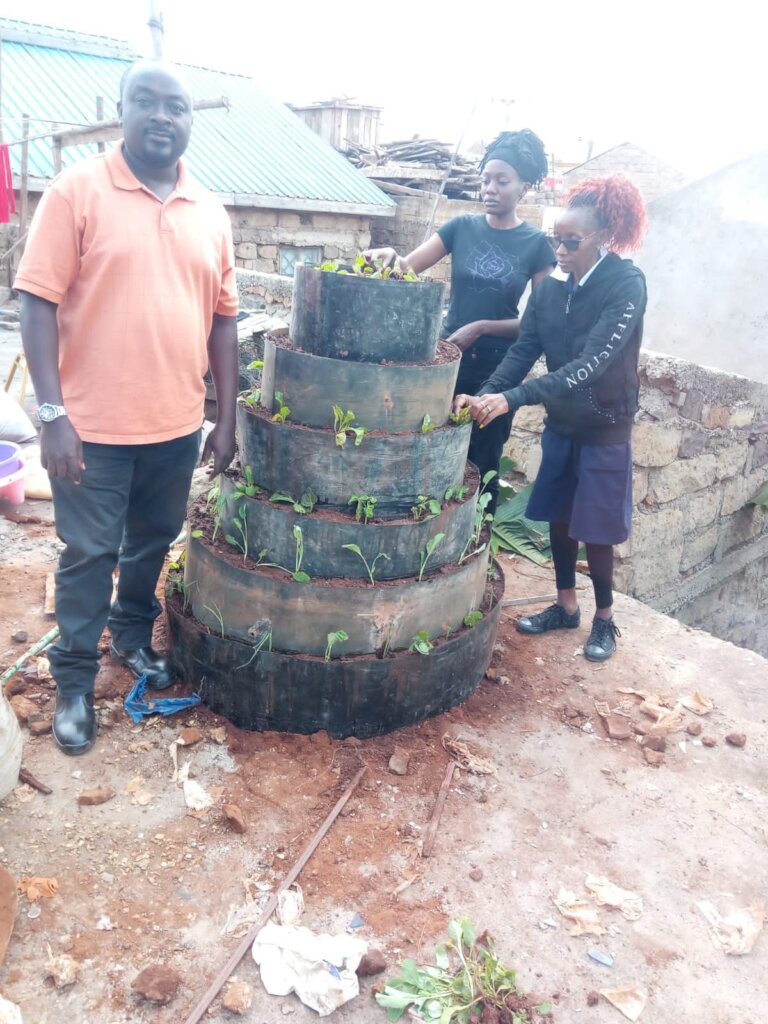 FOOD FOR GOOD FOR CANCER PATIENTS IN KENYA- PROJECT 51672
PROJECT REPORT
INTRODUCTION:
Africa Cancer Foundation (ACF) is a charitable Trust, launched on July 12, 2011 in Nairobi, Kenya to create awareness on cancer, spearhead cancer prevention and provide holistic solutions for cancer patients.

ACF has been a member of the GlobalGiving Community since April 2021 through a project dubbed, 'Food for Good for Cancer Patients in Kenya.' The aim of the project is to address the nutritional needs of 300 cancer patients and their families by setting up vegetable cone gardens for them to enhance food security and better nutrition as they undergo treatment for various cancers.The 6 tier cone garden has a variety of vegetables that the patient can harvest and eat or sell the surplus to make money for other necessities.

To date, ACF has managed to raise over $21,436 from 275 donors out of a target of $ 50,000.
ACHIEVEMENTS:
ACF has continued to partner with treatment centers such as International Cancer Institute (ICI), Jaramogi Oginga Odinga Teaching and Referral Hospital (JOOTRH) and Kenyatta National Hospital (KNH) as well as patient based organisations who are members of the Kenyan Network of Cancer Organisations (KENCO), the umbrella body for cancer organisations in Kenya to identify needy patients for the cone gardens. The patient based organisations and support groups we have worked with so far include;Faraja Cancer Support Trust,Hope Beyond Cancer Trust, Ushindi Cancer Survivors, Champions Cancer Warriors, Kilele, Cancer Survivors Association of Kenya, Tripple Negative Breast Cancer Group, CisnetC, New Dawn Warriors, Victors Family, Stoma World, Breast Cancer Group, Huduma, Machakos Warriors, Victorious Children Cancer Support CBO and Kiambu Cancer Support Group.
Between August 3, 2021 and November 23, 2021 a total of 90 vegetable cone gardens have been set up in 6 counties as follows; Nairobi (14), Uasin Gishu (9), Nyandarua (12), Kiambu (20), Kajiado (4) and Kisumu (31). A total of 108 vegetable cone gardens have so far been set up since the project began in June 2021.
FUTURE PLANS:
Plans to set up cone gardens in Narok and Marsabit have been delayed due to failure of the short rains that were expected in October and November 2021. The setting up of the gardens will commence once the rains begin.
ACF has been monitoring the cone gardens that have so far been set up and offering support in replenishing the gardens.
CONCLUSION:
The food for good project has been of great benefit to cancer patients and their families by providing a variety of organic and nutritious vegetables. Some patients have gone an extra mile to set up bigger kitchen gardens vegetable for themselves.
ACF is continuing to count on the support of well wishers to expand to more counties in Kenya by donating on the GlobalGiving platform. It truly takes a village to #GrowEatHealCancer.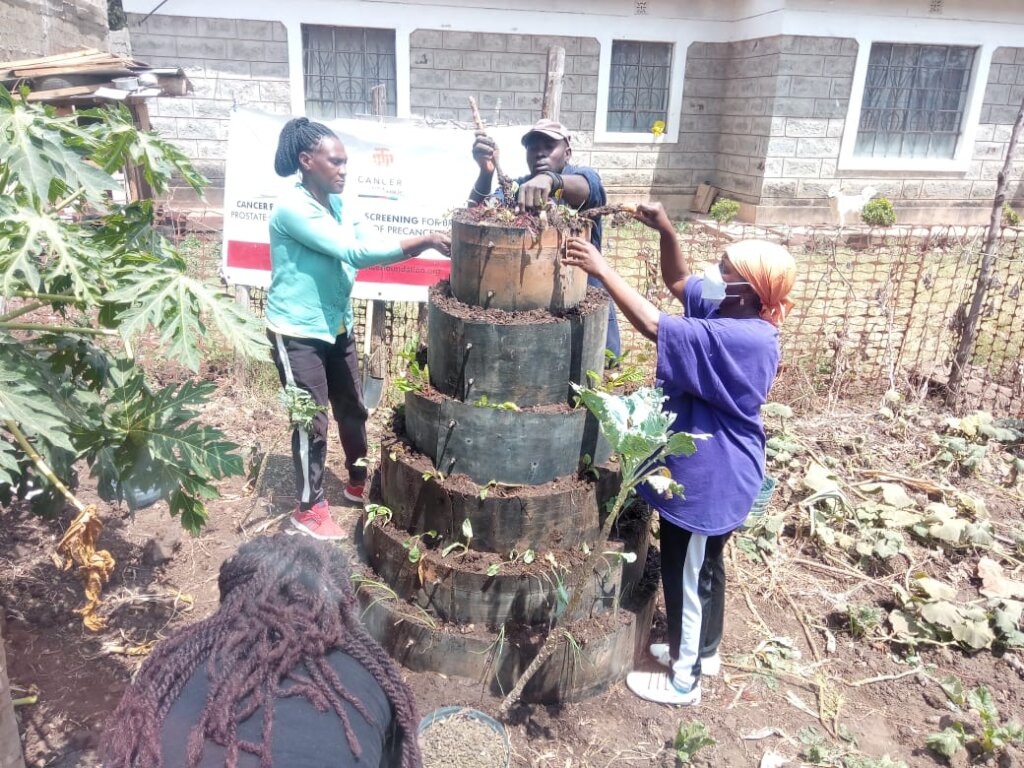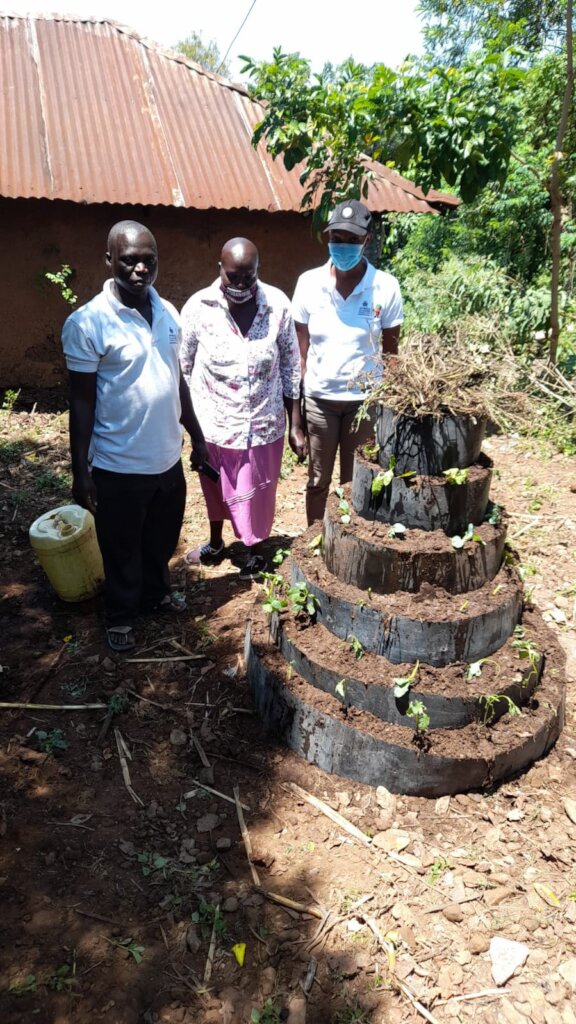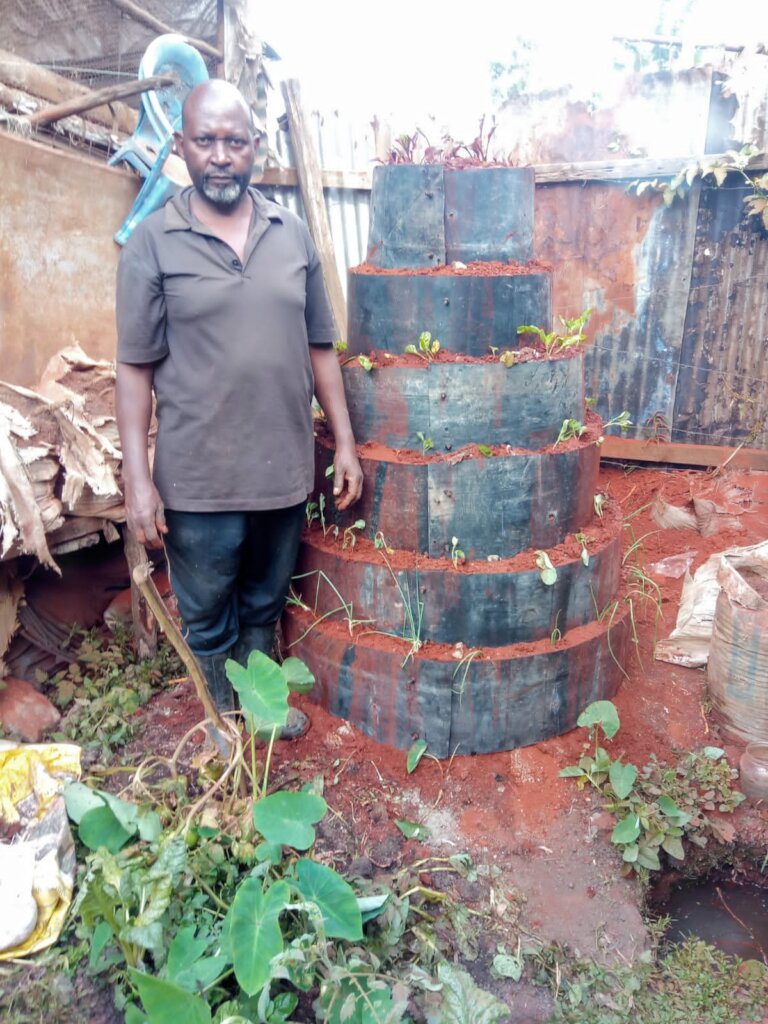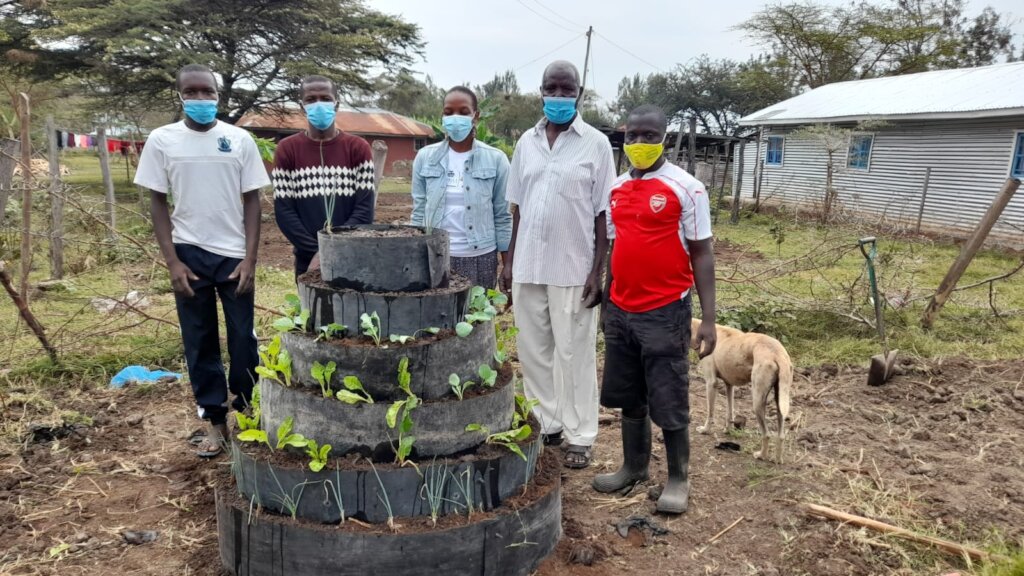 Links: