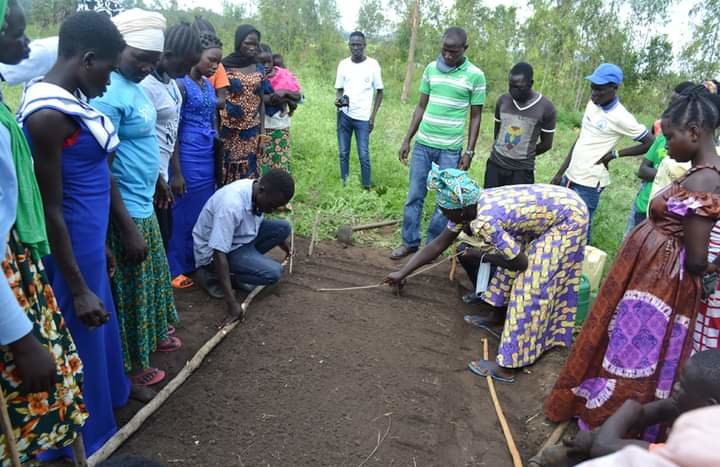 Living Conditions of Refugees in Uganda May Become 'Untenable
Refugees in Uganda have had their rations slashed as aid agencies face a 70% shortfall in resources to support the largest refugee population in Africa.
The World Food Programme (WFP) needs a total of US$220 million this year for refugees but has received only 30% of this so far, according to WFP Uganda Country Director. Refugees in Uganda currently receive only 60 percent of a full ration, or the equivalent in cash, due to reduced funding.
Uganda hosts the largest refugee population in Africa according to the UNHCR 2020 Global Trends Report, with some 1.4 million people mainly from South Sudan and the Democratic Republic of the Congo and over 860,000 of these are children.
Despite pandemic-related border closures since March 2020, Uganda applied several exceptions, allowing thousands of asylum seekers to cross the border and receive protection and humanitarian assistance in line with COVID-19 screenings and protocols.
Nearly 90 percent of the refugees or 1.26 million live in 13 rural settlements and they are heavily dependent on the WFP's continued assistance.
The WFP office is worried about the reduced support and calls for more efforts to ensure the refugees survive, especially in the second wave of Covid-19.
"We cannot play down the threat of hunger that still looms over refugees. "It is important that donors continue to fund Uganda's refugee response. If refugees are battling hunger daily, this undermines moves toward self-reliance under the Comprehensive Refugee Response Framework."
"While the pandemic has affected all communities, refugees have been hit particularly hard. With a second COVID-19 wave in full swing in Uganda, I am very concerned that the living conditions of refugees may not only deteriorate but become untenable," said UN High Commission on Refugees (UNHCR) Representative to Uganda.
Cutting Down on Meals
COVID-19 has exacerbated food insecurity among refugees who have been forced to reduce the amount and frequency of meals eaten in a day, while others effects include survival sex and child marriages.
The refugee agencies are increasingly finding it harder to raise funds for the refugees as donor countries reduce their contributions due to their own economic challenges arising from the pandemic.
The refugees say that the cut in their fod aid rations by WFP has left most of them helplessly surviving on one meal a day. Initially the refugees would wait for enough free food to be distributed, but now most of them have been forced into planting food crops like cassava, sorghum, maize and vegetables as alternative means of feeding themselves and to supplement the reduced food ration.
Bidi-bidi hosts 270,000 South Sudan rugees, but they are struggling to access land to grow food.
Also with closed schools and bad cultural norms that depict girls as a source of wealth, parents are selling off their children and defilement cases are on the rise.r
One 32, a refugee in Bidibidi sttlement and a mother of four children told a local news agency that she is struggling to feed her household on the reduced food rations. She had opted to farm in a neighborhood in the settlement but her efforts are being frustrated due to the lack of available land.
Bidibidi refugee leader chairperson of one of the internal 'villages', said that the refugees are vulnerable and lack the power to negotiate for themselves and permanently acquire farmlands.
According to our staff in Bidibidi base camp in Yumbe district, some parents are trying to marry off their young daughters to get access to money, and cases of sexual abuse are also high in the camps.
To make ends meet, a number of refugees, particularly in south western Uganda, work as casual labourers on farms while some lease or borrow land to grow food. Others sell vegetables at market stalls. A few volunteer with NGOs in the settlements.
Everyday, as they go out to the community to meet refugee families and hear what they need, our staff and volunteers in Bidi Bidi see small ways that they could make a big difference. Here are some examples of the small projects they've completed that have really made an impact for the people who've found a haven at Bidi Bidi settlement.
In addition to all of our formal work with the refugee community in Bidi Bidi, we'll continue looking for and doing small, doable projects like these that can make a huge difference in people's lives.