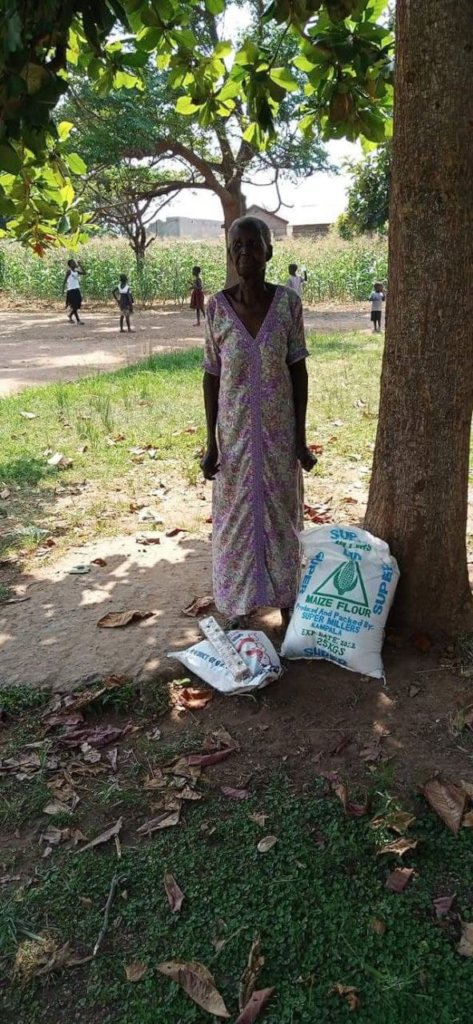 COVID pandemic has changed the true sense of normal life all over the world, many things are beyond our control and trivial human capabilities. We also realised the power of family and friend, our own little safe shield of the community.
Pandemic showed us the mirror where an introspection was needed. We suffered, we learned and we kept going! the second lock down in Uganda has brought us its own set of challenges in Uganda like second wave, vaccinations, unsafe medicines and endless quest of oxygen/ventilator beds.
It's said that "Resilience is accepting your new reality, even if it's less good than the one you had before. You can fight it, you can do nothing but scream about what you've lost, or you can accept that and try to put together something that's good".
It is his contention that in most cases new arrivals are faced with the challenge of food shortage because they depend entirely on food ratio provided by WFP because they would not have been allocated a plot of land by the management of Office of the Prime Minister (OPM) responsible for land allocation.
However, once a refugee and their family are allocated land which is usually one acre or half- depending on the size of the family- development partners such as FAO come in to support them with farm inputs and encourages them to embark on small scale farming.
Testimonies
Jackline, 32, is one of the refugees who upon arrival at refugee settlement as a young girl aged 15 was faced with the challenge of food security.
"I came to this settlement in 2004 from Balwa Boma village in Torit as a child and I joined my relatives who were already at the camp. There used to be acute food insecurity challenge. I tried going back to school but due to lack of school fees I dropped out from Primary seven. I decided to get married to Anthony. We now have eight children and things have now changed for better," she said
According to her, the family has been allocated one acre of land where she is able to grow green vegetables ranging from cabbages, Nakati, eggplant, jute mallow and a local variety called Oyada among others.
The vegetables she says once harvested, a potion is taken to the local market as income earning initiative and some portion is for changing diet.
The food ratio according to her has been reduced to 12kg of maize flour and 6kg of beans per person per month and 5 litters of cooking oil. However for her case the family receives money which has been reduced to Shs19, 000 per person from the previous Shs31, 000.
"I have 8 children and I registered them in my book and my husband has two other people he is looking after and he registered them in his book. Whatever we receive in a month we plan for it jointly especially when it comes to payment of school fees for the children," she notes.
With the support form generous people like you, we have been able to purchase and distribute additional1,500 kgs of maize flour some vegetables seed for their kitchen gardens to 60 households
We want to say thank you!
We know there are a lot of other ways you could have spent this money, so we feel privileged that you chose to invest in our work. You are now part of our community and we're honored to have you.
Thank you #StaySafe, #COVID19
SCOEN Team