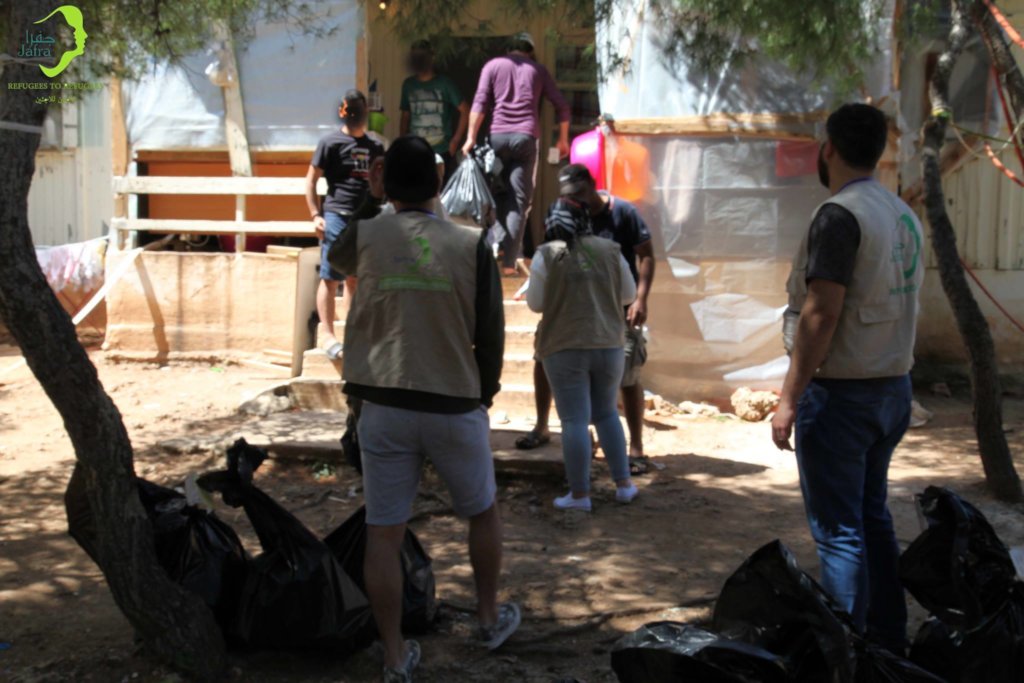 Food baskets contents:
Sugar, rice, Salt, Lentils, Bulgur wheat, cooking oil, Pasta, Tomato paste, Tea, Milk, grinded lintels, Fava Beans.
Description of the setting
Informal squats (Athens): there are 6 informal squats in buildings and schools, around Athens. These building were formally deserted and thus, they were occupied and squatted by refugees and migrants, fleeing war and destruction. The buildings contain rooms, and in many cases, several families are forced to share a small living space, with poor ventilation and limited privacy. In each room there are about 4 families, about 4X5 m. These families have very limited access to basic services and largely rely on sporadic and sometimes inconsistent donations.
Location: Athens
Skaramagas camp (Athens): 3,200 refugees wait out the sometimes years-long relocation process in caravans, trailer-like homes with rare camp luxuries like refrigerators, convection ovens, and plumbing. Four hundred and ten of these caravans are lined up in rows.
Lavrio Camp (Athens):350 people live in the Camp. Women, men, in all kinds of situations. They can stay between a year to two and a half years. Most stay between 5 to 6 months. There is no governmental aid nor aid from international organizations. Refugees must organize and cover all their expenses.