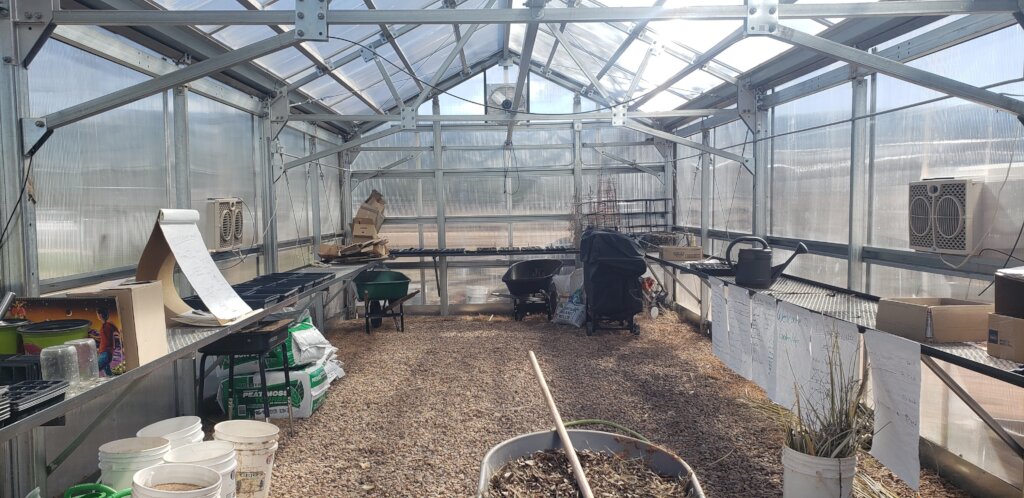 When we last spoke with you HSP, in partnership with Apache leaders, secured a partnership with the Theodore Roosevelt School (TRS) on the White Mountain Apache reservation. This school, previously a military fort and then a boarding school run by the Bureau of Indian Affairs (BIA), holds great significance to The White Mountain Apache Tribe. In reclaiming the school, the White Mountain Apache community nurtures empowerment within the region and among the youth.
The partnership between HSP, TRS, and Apache educators will focus on cultivating indigenous community gardens and a culturally responsive STEM curriculum around building and maintaining the gardens. The curriculum will focus on students at the Theodore Roosevelt School in an extracurricular setting after classes but also support professionals, artists, social workers, and educators in their creativity. The hope is that this curriculum can have the freedom to think outside of the box and eventually be expanded to more gardens and organizations.
The program is looking secure more funding and partnership opportunities, while also providing regular hourly compensation and support to its staff. HSP is currently assisting in curriculum development and sourcing the supplies needed for the greenhouse gardens and classes.
Efforts are still in progress to further develop a written horticulture and mindfulness curriculum. This will include instructions on how to properly care for the garden, what plants are suitable for the environment, and how to ensure the garden remains a safe and peaceful area. It will also focus on teaching mindfulness and encouraging students to appreciate the beauty of nature while taking responsibility for the natural environment.
Additionally, this program will hold weekly sessions with TRS students. This could include planting and harvesting, weeding, pruning, and other activities that involve caring for the garden. During these sessions, students would also be able to learn about the various native flora and fauna that live in the garden, and how to appreciate and protect them through traditional practices.
Finally, we aim to provide staff and volunteers training opportunities through online workshops with indigenous and culturally responsive educators to ensure they are properly equipped with everything they need to possess and nurture empowerment.
The road so far has been seeded with high hopes and expectations. We have already completed one semester with TRS students working using the curriculum created by an indigenous ethnobotanist. We continue building and strengthening relationships and working with students as we work to expand the curriculum and programming.