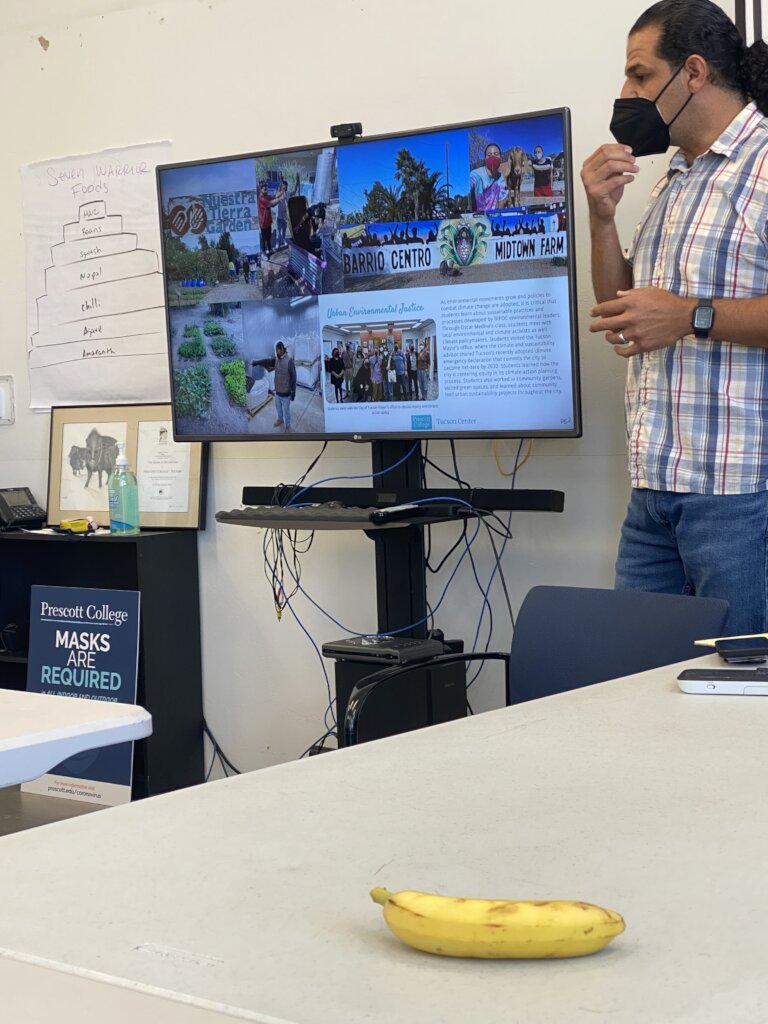 The Highland Support Project is primarily about empowerment. There are different types of power, such as political, economic, and military. Then there are the types of power that can change the world—ideas, dreams, moral power, and the power of togetherness. There are also disempowering structures such as hopelessness, overly bureaucratic structures, and uncertainty.
Empowerment as a process starts with an individual's locus of control, the degree to which people sense they have control over their destiny, self-confidence, and capacity. The next consideration is social capital, the networks of connections that enable an individual or organization to obtain the resources required to achieve an objective. Community empowerment concerns the infrastructure to produce and disseminate knowledge, a community radio station, locations for the formation of social capital, parks, and community centers.
The structure of a project can contribute to an empowering process by increasing an individual's social capital, providing opportunities to exercise agency, and amplifying transformational ideas of sustainability and responsibility. Unfortunately, projects may also have the opposite impact by conditioning us to imagine that only large-scale endeavors have the potential to generate impact. The kind of scale transfers all agency and responsibility to a professional class disconnected from the community.
The impacts of climate change on family horticulture, changing rain patterns, and the pollinator crisis are examples of issues requiring immediate action. The scope and scale of the required response need a significant amount of power to muster the resources to achieve the necessary impact. Rather than repeating the strategy of transferring agency to politized processes of state intervention, we seek to catalyze the transformational dynamic of compounding small actions to create a systemic impact.
We are currently engaged in the study of passive water harvesting to address issues of scarcity and loss of pollinator habitat. Passive water harvesting is the utilization of earthworks, vegetation, and other soil life to create a living sponge that captures, cleans, stores, and uses rainwater to grow more life, health, and resources. Brad Lancaster refers to the process as "planting the rain" with the aim to grow and enhance a regenerative water-harvesting system with soil and its vegetation as the living tank. The goal is to create environments of abundance that replenish local aquifers and wells by keeping rainwater in place as well as multiplying pollinator habitats.
On the White Mountain Apache Reservation, we are networking with tribal agencies and community organizations to install demonstration plots. This next quarter we hope to install rainwater gardens in the McNary community garden, the Theodore Rosevelt Boarding School, and Ndee Bikiyaa, the people's farm. We are hosting nontribal members from across the United States to participate in installations to promote the spread of bio-intensive rain gardens. We are working to achieve community cross-pollination to ignite the direct engagement of individuals in realizing simple small acts that when combined with many other independent efforts foster the transformation of human habitation.
In addition to our passive rainwater harvesting initiatives, we will be installing active rainwater and drip irrigation system in the community garden of McNary as well as a demonstration system in Ndee Bikiyaa. The idea of the system is to provide participants in training programs with an incentive as well as assist in the structuring of ongoing follow-ups with new gardeners. The small-scale system includes a rain harvesting shade structure and storage tank utilizing gravity to irrigate four "lasagna beds." This pilot project is also being developed to solve an issue with institutional partners concerning the cost of staffing to irrigate educational gardens during school breaks.