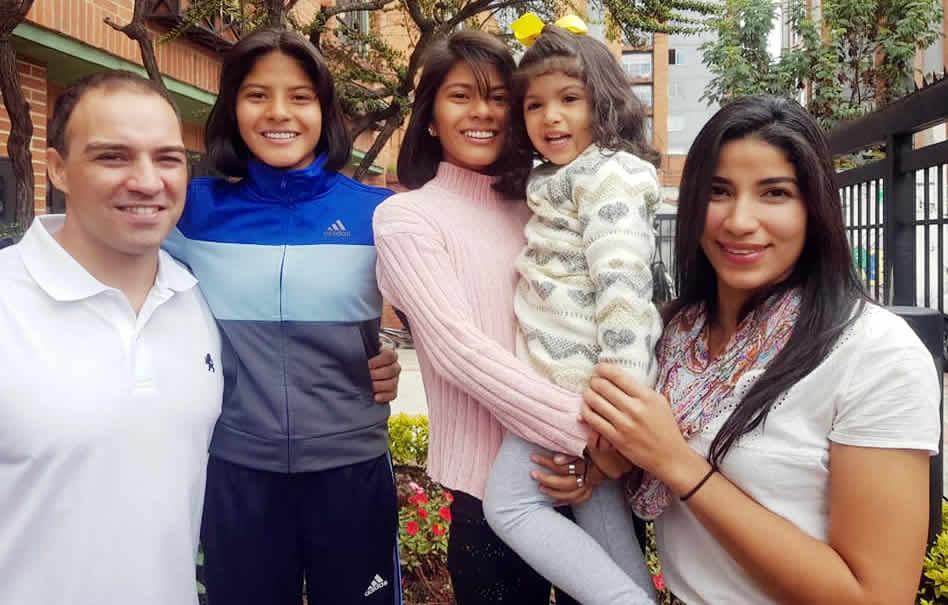 When Colombian twins Alex and Hazel landed in New York City for a 5-week adventure, they weren't sure what to expect. It was 3:00 a.m. and the pilot gave them a special welcome by name over the plane's loudspeaker. Their host parents for the summer, Jacqueline and Dennis (both air traffic controllers) had arranged it, a clue that this was a going to be a fun family!
The 14-year-old twins had been in foster care since they were seven years old and had never even been on a plane before. This summer was a chance to see if they might meet their permanent family, and Jacqueline and Dennis wondered if these two would become part of their family, too.
Kidsave's Summer Miracles Program helps families – whether they're interested in adopting, mentoring, or advocating – connect with older orphans who want a family. Older kids are often unlikely to be adopted simply because of their age. However, the Summer Miracles program shines a light on them and gives them a chance to meet and bond with people. Families, couples, or individuals can host children for five weeks and get to know them. Each weekend, they also attend fun, interactive advocacy events, where the children can meet new people as part of a large and supportive community.
When Alex and Hazel first arrived, Jacqueline could tell the girls were a little nervous, but they would soon become more comfortable in this new family. Over the course of the summer, they went swimming and sailing, visited Central Park and Coney Island, and attended Kidsave events.
Jacqueline and Dennis knew they wanted to adopt them, but couldn't tell Alex and Hazel about it, one of the rules of the program. When the girls returned to Colombia at the end of the five weeks, Jacqueline and Dennis sent their letter of intent to adopt early, hoping to bring Alex and Hazel home soon.
A few months later, Jacqueline and Dennis surprised the girls with a special announcement over Skype: "We're coming to Colombia tomorrow! We love you so much. We are so happy. This is one of the happiest days of our life!"
The next time Alex and Hazel arrived in New York, it was with their forever family.
"This is your new home, and no one will ever take it away from you or tell you to leave," Jacqueline and Dennis told them as they drove home.
Alex and Hazel are now 15 and adjusting to life with their family in the U.S. Alex joined a soccer team, where she's become one of the strongest players, and Hazel has taken up photography. Both are doing well in school.
"It offers a different perspective on life," Dennis said of adopting two teenage daughters after having a biological daughter only a few years ago. "It's just as gratifying."
You can watch Alex and Hazel's reactions to learning they were being adopted here.