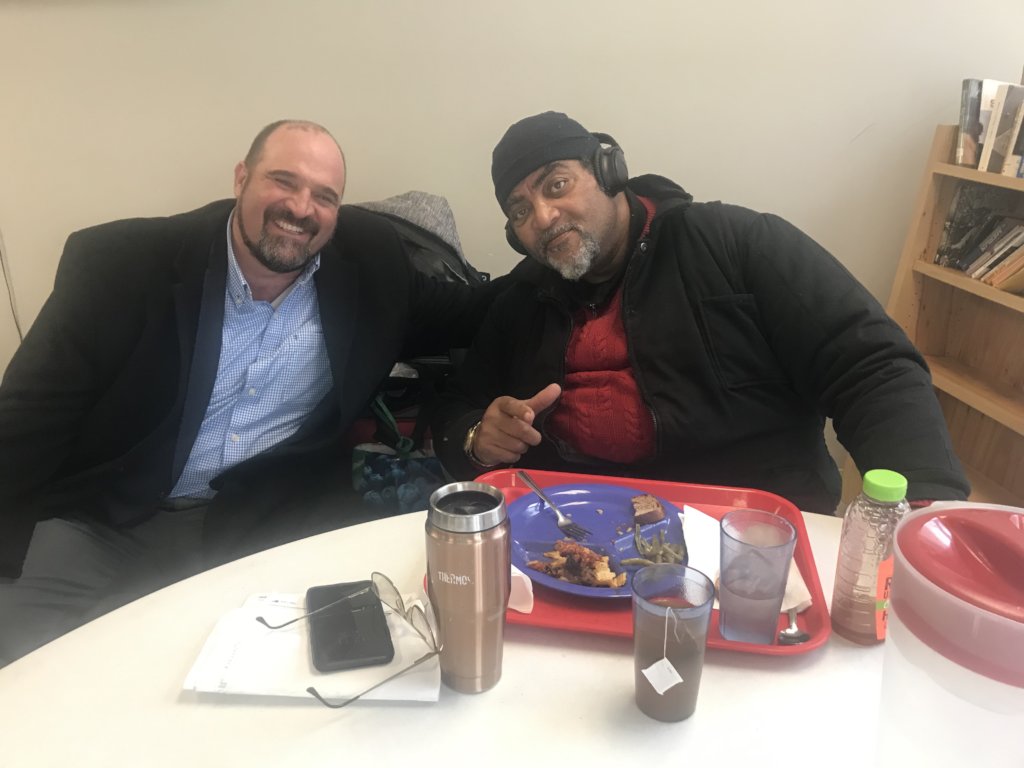 2019 was a very busy year...with some leadership changes, new challenges in the County that led to more people accessing services at Shepherd's Table, and a strong desire to have impact on the lives we are honored to serve every day.
During the holidays, we see the best of our community, and do our part to send the positivity back out to those we serve.
On Christmas Day, when other programs were closed, we served our usual brunch and dinner meals. A few days prior, we decided to open up the dining room in between the meals on Christmas Day, for the meal guests that had no place to go.
We opened up the dining room from 12-4pm, for a relaxed afternoon, with a holiday movie on TV, and hot chocolate, coffee and cookies available for snacking. We set up the dining room for about 60, but as the afternoon went on, the dining room filled up beyond that.
Guests chatted with friends, watched the movie, and relaxed a bit, in no rush to leave. Some stayed for an hour or two, and others stayed the entire time. The small act of opening up the dining room (that we had also done on Thanksgiving Day) had a big impact in making the day a little less stressful, and more enjoyable, for all.
The afternoon was a reminder of what the holidays are about...each of our ability to be kind, generous and supportive of others, whether they are family, friends, neighbors, colleagues, or strangers.
We THANK YOU for being a part of Shepherd's Table's family...with your partnership, we can be kind, generous and supportive every day!
We look forward to continuing to serve in 2020, and can't wait to share the ways we will be making a greater impact this year!