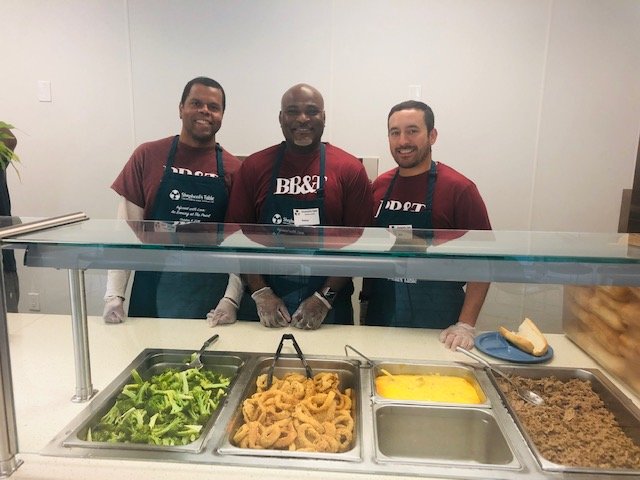 As the new Executive Director of Shepherd's Table, I want to personally thank you for your generous contribution to our cause of alleviating hunger for our homeless community in Montgomery County.
Thanks in no small part to your gift, we have been able to serve 58,878 meals during the first half of the year to over 1,100 people. In addition, we have served hundreds of people in need of clothing, eye care, legal advice, mail services and other vital social services.
Having had the opportunity to serve meal guests in the kitchen since coming on board, I've been amazed at the level of professionalism and efficiency from our staff and volunteers. I've also been moved by the expressions of gratitude from our guests. The smoothness of the operation and the immediate impact of the work is truly something to behold.
John F. Kennedy once made the following statement regarding hunger in the United States, "We have the ability, as members of the human race, we have the means, we have the capacity to eliminate hunger from the face of the earth in our lifetime. We only need the will."
Thanks to you, we have not only the will to alleviate hunger, but more importantly, we have the way in Montgomery County. As such, we serve as an example for other communities across the country committed to ensuring that no one goes to bed hungry and hopeless.