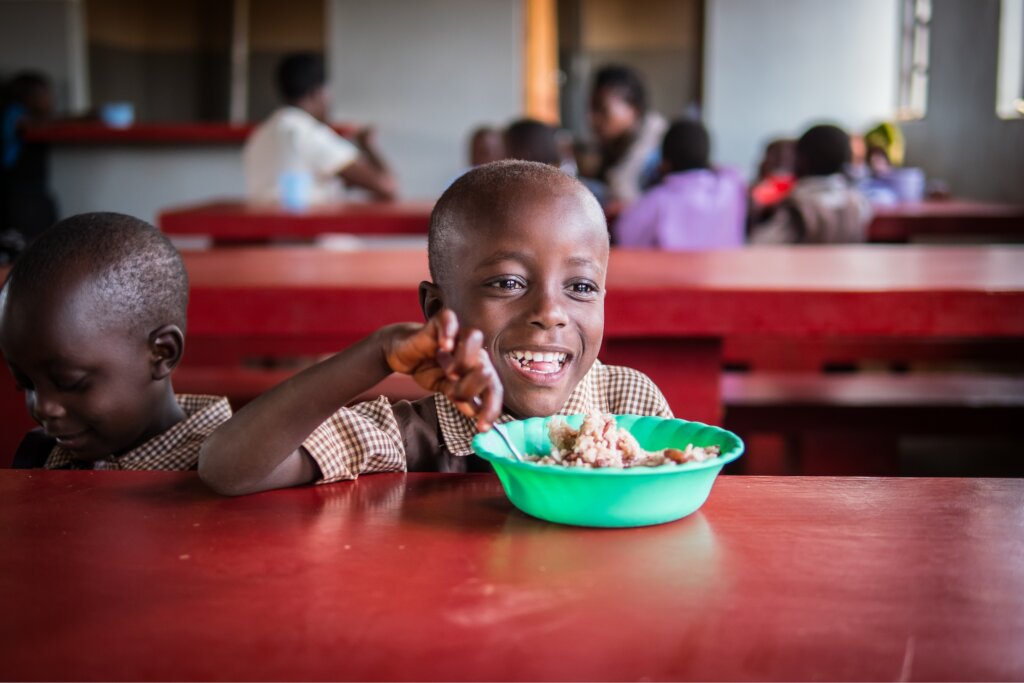 With the support of the luxury childrenswear retailer Childrensalon, we will be expanding our 'Feeding Minds' school lunch programme from April to include the 600 pupils at our eighth partner school, Mkamenyi Primary.
Some eight years after the programme launched in a single school of 300 pupils, this expansion will see the programme providing a daily lunchtime meal to all 3,000 children across our network of partner schools.
To support this expansion, Childrensalon have chosen us as one of this year's beneficiaries of a charity initiative that they started in 2020 as an alternative to Black Friday discounting and have made a donation to us of £50,000!
This is enough to fund the lunch programme for around two full academic years when added to annual grants and recurring monthly donations that we already receive, including via GlobalGiving.
The programme will be introduced at Mkamenyi from the start of the 2022 academic year in April once we have completed construction of the new kitchen and dining hall there, work on which began this week with the support of the RZK Foundation.
For a charity the small size of African Promise, a one-off donation of £50,000 is an absolute game-changer and gives us the peace of mind that we can continue this vital programme in a community where hunger and poverty are significant barriers to learning.
We hope you will share our excitement at this news and what it means for the charity and for the children across our partner schools whose lives and futures we strive every day to make brighter and better.