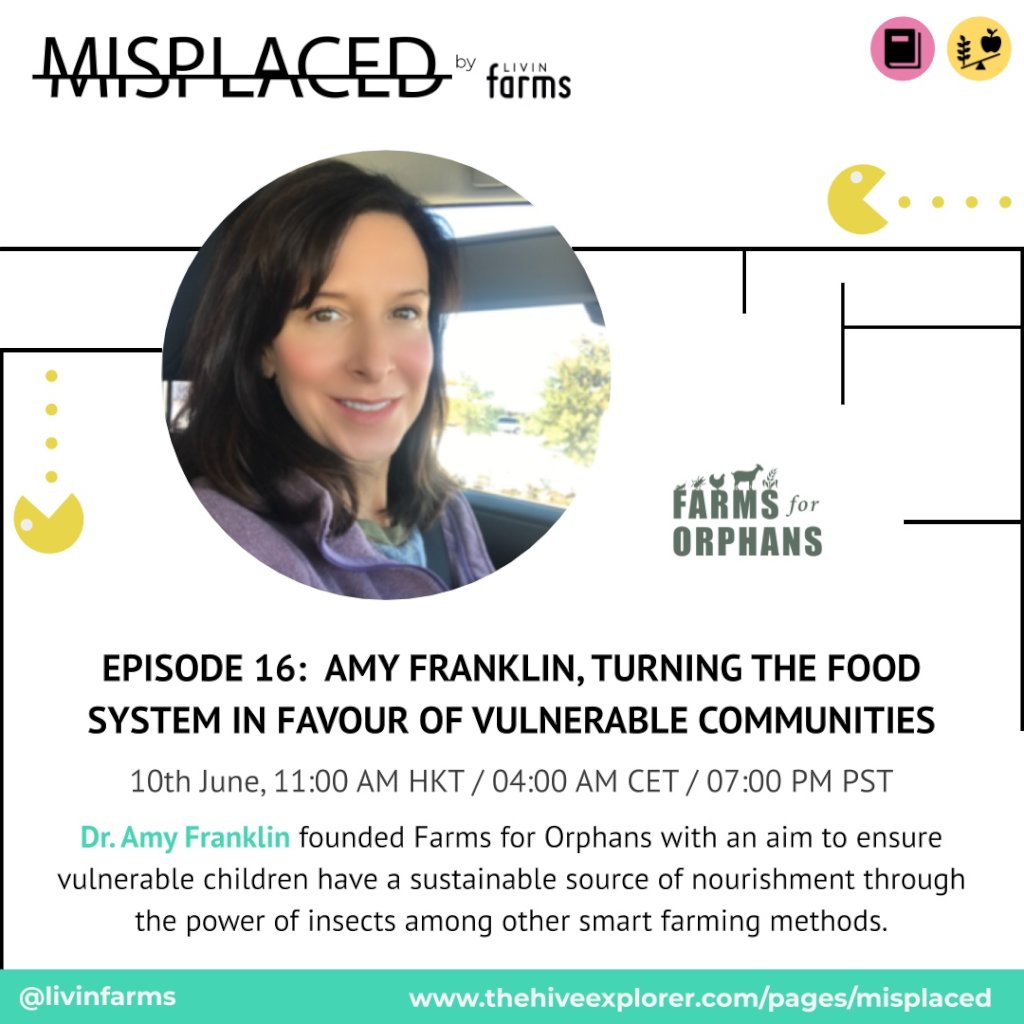 GlobalGiving Report February 2021
Dear Donors,
I hope this update finds you and your family happy and healthy. Thank you for your continued support during COVID! I miss seeing the FFO team and our Congolese colleagues in person. We're hoping that I will be able to begin traveling to DRC again in the next few months. Until then, we thank goodness for technology! WhatsApp and Zoom have made it possible to regularly communicate with the FFO team in Kinshasa.
And they have been busy! Despite COVID restrictions in Kinshasa, we have continued to grow our research farm and support several orphanages through donations of protein-rich palm weevil larvae (see photos below!!). We are glad that we can provide them with food donations, but we are looking forward to working in orphanages and directly with youth again, providing them with training, tools and resources to grow their own food and achieve economic independence.
New Farming Developments
With your continued support, FFO has developed a new, reduced cost PWL feed mixture that also supports the growth of significantly more larvae. Using our new feed mixture, farmers spend $6.00 USD on feed per rearing container and harvest over 200 larvae per rearing container every 14 days. This equates to a net profit of $26 USD per breeding container. You can see that a small scale PWL farm, which typically has 20 rearing containers, can contribute significantly to food security and poverty alleviation.
Insect Farming and Livelihood Prospects
DYK? Farming insects for food is only one of many income generating activities that have emerged from the edible insect sector. I recently gave a lecture on livelihood prospects in the edible insect sector: from producing animal feed and fertilizer to product development and agritourism to cooking with insects, FFO aims to introduce our beneficiaries to the multitude of "green jobs" in the sector.
See my full talk here: https://youtu.be/wIxbtvJYAeM
New Partnerships
FFO is partnering with Lunchsox in 2021! Based in Iowa, the mission of Lunchsox is to create locally grown socks that love people and the environment, while using business to "sock" hunger and promote a kinder world. Since their inception, Lunchsox has provided over 11,200 meals to children in need around the world! This year, their hunger-fighting sock profits will support FFO's work in the DRC. Check out their sock collection here: www.lunchsox.com
Learn More
Finally, I'm excited to participate in the virtual event, "Misplaced," hosted by Livin Farms.
From shopping smarter to eating cleaner, Misplaced highlights heroes from all parts of the globe that are feeding the world while saving the planet.
This series involves discussions with 24 speakers from 11 countries over 20 dates.Each 30 minute conversation will share inspiring & impactful experiences that can be easily adapted to everyday life, with industry-wide change-makers sharing challenges and solutions already being applied in a variety of fields. Whether you're a zero-waste pro or just starting out on your sustainability adventure, join the conversation and better understand your relationship with food.
Don't miss my talk - Turning The Food System In Favor Of Vulnerable Communities, 9 June 2021 at 6:00 pm PST
You can register for the event here.
On behalf of the youth, the orphanages, and all of us at Farms for Orphans, thank you again for your interest in our work. We couldn't do this work without you!!
Sincerely,
Dr. Amy Franklin
Founder & CEO
Farms for Orphans, Inc