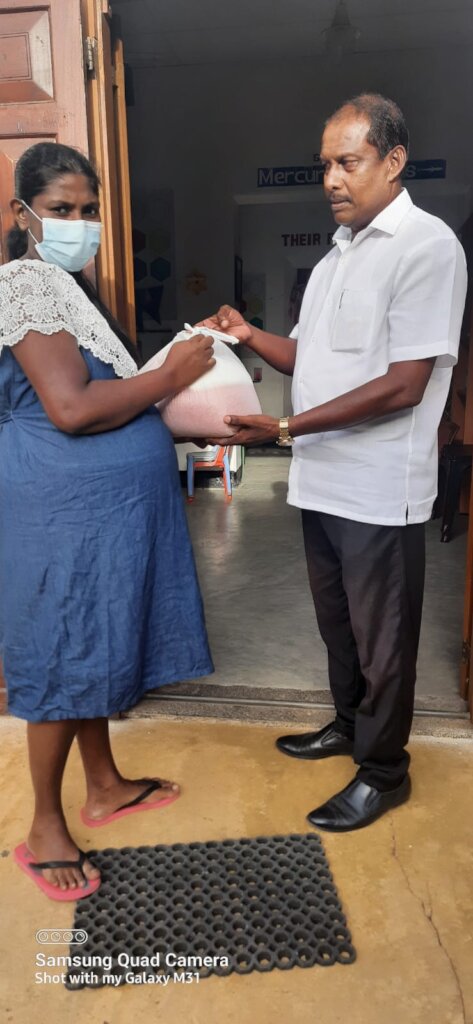 Dear friends and supporters,
As part of a health data investigation programme, assessments were carried out at our rural preschool by community health doctors, who identified nutritional deficiencies in all 54 children. 10% were suffering from malnutrition.
The doctors gave practical advice to the parents about good nutrition and what should be done to maintain the proper weight for the children's age.
The United Nations food agency, World Food Programme (WFP) says one in five children in Sri Lanka is now acutely malnourished.
In response, and thanks to you, another 100 emergency food parcels containing 5kg rice, 2 kg dhal, 1 kg onion, 10 eggs and hand sanitisers have been distributed to low-income families including lactating and expectant mothers, who simply cannot afford the 400% price rises on many essential items.
Commercial sewing machines have also been provided to mothers Priyanka, 43, and Kalyani 41 years old to help rebuild their lives.
Their income from sewing and selling clothes and carpets, can now successfully keep their children in school and put food on the table, which is a great achievement in these challenging times. We are grateful to our fantastic team on the ground who are working hard for the people they serve, despite the personal challenges they are also facing.
Helping to strengthen and make families sustainable to prevent family breakdown has never been more vital or needed to keep children out of orphanages. These institutions known to be harmful to a child's mental and physical well-being are now as helpless as the children inside, as they are also without sufficient income to give even the most basic care.
Thank you for your continued support in helping to change childhoods, and change lives for the better.
Kind regards,
Joel