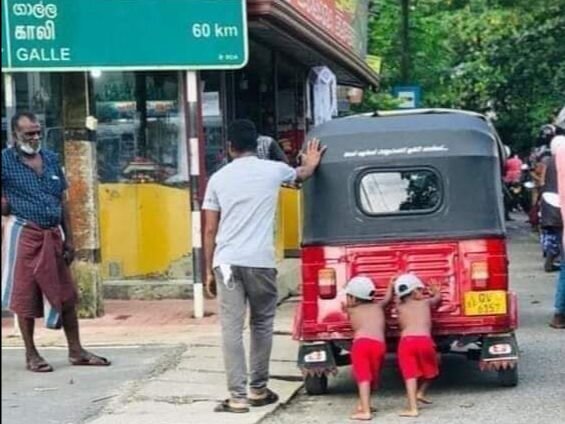 Dear friends and supporters,
Sri Lanka is facing its worst economic crisis since independence with a currency devaluation following a 70% drop in foreign exchange reserves resulting in a heavy shortage of fuel, essential items, medicine and soaring inflation. Sri Lanka's rupee plunged into the world's worst-performing currency during April 2022.
Many Tuk Tuk drivers who support multigenerational families are just some of those in utter despair as they are unable to provide sustenance for their children without fuel or tourism.
There are reports of increased numbers of children being sent to orphanages around the country, at a time when orphanages are also struggling to provide food and medication through lack of funding, and are now as helpless as the children inside.
As in any crisis, children are the most vulnerable victims of this crisis too. Already their food security is unsettled, their schooling is disrupted and their mental wellbeing is affected. Already a basic meal has become out of reach for many families who are struggling economically. The National Nutrition Programme for school children has already been suspended in more than 50% of the schools. There are children who no longer go to school either because no transport is available due to the fuel crisis or they no longer can afford schooling. I am afraid that the current situation might also increase children's experience in neglect, abuse and domestic violence.
In the last few weeks we have been in contact with the British High Commission, the Secretary of State for Foreign Affairs, FCDO, the World Food Programme, UNICEF, International Health Partners, and BBC South East Asia to raise awareness and discuss what help is needed for the poorest and most vulnerable families and children who seem to be forgotten in this crisis.
TFT will work in coordination with Southern province authorites prioritising food security, addressing child malnutrition, and at the same time help to rebuild communities through sustainable agriculture and income generation training to create successful livelihood businesses.
With your support, our team have delivered 300 essential emergency food parcels over the past two weeks which will provide 37,800 nutritious meals.
We see you not as donors but as important investors into the future to help and uplift those in such urgent need, and we thank you on their behalf for your continued support
Yours sincerely,
Joel