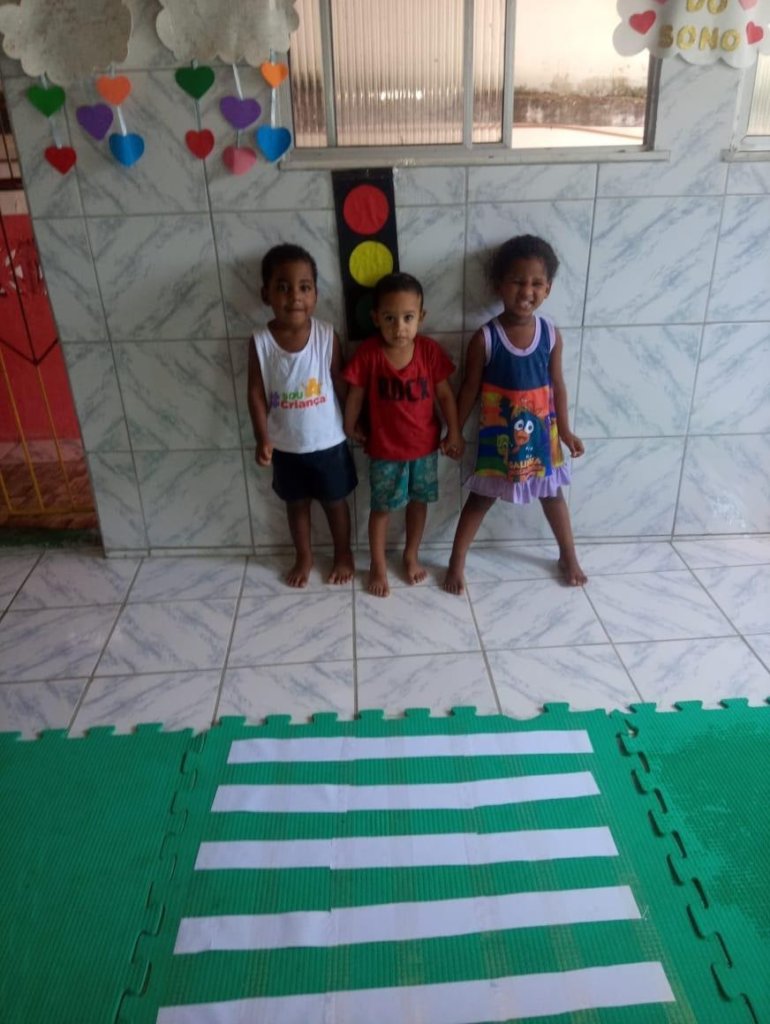 Dear Supporters,
A big hello from the Educandário Creche Comunitária Sonho da Vovó Clara (ECCSVC) or Grandmother Clara's Dream Educational Community Creche in Mata Escura, Brazil. Here on the outskirts of the city of Salvador, life is still severely disrupted by Covid-19. The virus arrived late in South America, but since it's arrival Brazil has suffered over 100,000 deaths, the 2nd highest number worldwide. Over 5,200 of those deaths have been in the city of Salvador, which has registered total cases in excess of 250,000.In recent weeks the favela of Mata Escura has been one of 4 areas of the city where cases have been rising sharply and has consequently been placed into 'local lockdown', meaning the lifting of measures has been postponed and shops and schools remain closed.
Brazil has been hit hard by Covid-19. The country's president, Jair Bolsonaro, is a sceptic who even led anti-lockdown demonstrations and decisive action to stop the spread of the virus was slow in coming. Poor communities like ours, where families live in close quarters, running water is not guaranteed, products such as soap and hand sanitizer are not readily available and access to healthcare is limited have been hit the hardest.
Nevertheless at the ECCSVC we are doing what we can to offer practical support to the community and prepare for a return to a full timetable. We are currently offering childcare and lessons for those children whose parents have returned to work. The numbers we can cater for are limited, but we are lucky to have a lot of outdoor space to enable social distancing. What we have been working on is providing shade to enable outdoor lessons to proceed safely. Temperatures in Salvador are always high and will rise over the next few months as we approach the Brazilian summer. If we can find a way to keep our students safely shaded then we will be able to return to full capacity much sooner. We are working on erecting sun shades and makeshift awnings.
For the children who have returned to the ECCSVC our teaching staff are working hard to catch up on lost time, we have never seen our students so enthusiastic to learn after so many weeks away from school! We are also reinforcing principles on how to prevent the spread of Covid-19, practising regular hand washing, teaching nursery rhymes that our youngest kids can use to help them wash their hands properly and thinking of fun ways to teach social distancing principles.
For those students not yet able to return to classes we are still offering food and, whenever funds allow, parcels of essential items like cleaning supplies. Our school staff have been available every day to talk, support parents, to advise, help with practical solutions to the dilemmas they are facing and point families in the direction of the government assistance available.
Thank you once again for your fabulous support that makes our work and the success of the children of our school a possibility. With love and best wishes from the community of Mata Escura.
With Gratitude,
Brazil Education