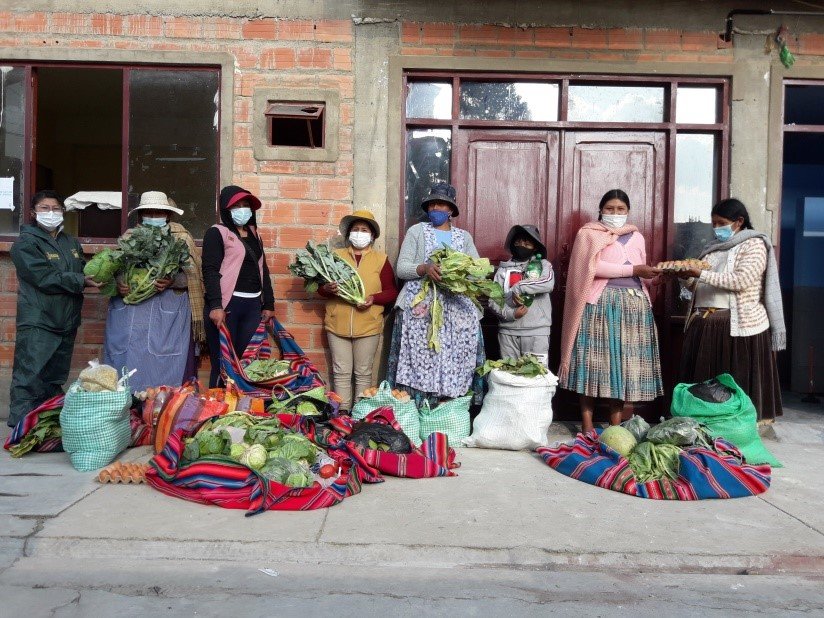 Happy New Year! January Update:
As you may know, due to the pandemic, our programs have had to pivot. Our Lunch program for the children became a monthly food distribution, which has become critical for the families, most of whom have been out of work since March. Our education and psychological support programs have pivoted online where possible, and to visits by our educators and psychologist to those families without online access. Everyone is waiting for the pandemic to end, so that our programs can resume at the Centre. However, the situation continues to be dire in Bolivia, with the second wave expected in February/March, when the new school year begins.
The Bolivian government has decided that the 2021 school year will be a hybrid of online learning and part time in class learning. Typically our programs begin in March to align, but this year we will continue the monthly food distribution in January and February, as the food support is too critical for the children's health to stop over their summer holidays. Thank you for helping us make this possible.
In October the children were able to get together for an outing, where they saw their friends for the first time in many months. Their day of adventure was a highlight of 2020!
On December 13th a year end Christmas party was held at the Centre (outdoors for safety), where gifts were given to the children, and a great time was had by all. Thank you to those of you who contributed for the gift fund!
There are 34 families registered in our programs. 20 tablets have been purchased and distributed to 20 families so far, so that the children can access school and school assignments, download educational videos, research tasks, and the mothers use it for meetings with the team from the Community Centre. Training sessions were held at the Centre for parents to learn how to use the tablets. To assist our educators, internet is being installed at the Tahuantinsuyo Community Centre. The families continue to access internet with prepaid data cards. We continue to fundraise for the remaining 14, and as of this writing, have raised enough for 9 more! We hope to purchase the rest of the 14 tablets prior to the beginning of school in March. Thank you to everyone who helped get the kids online!
We are grateful for, and humbled by, our donors who have allowed this support for the children and their families be possible. Together we are making a difference in their lives, and for that we thank you so very, very much. Stay safe, stay healthy!