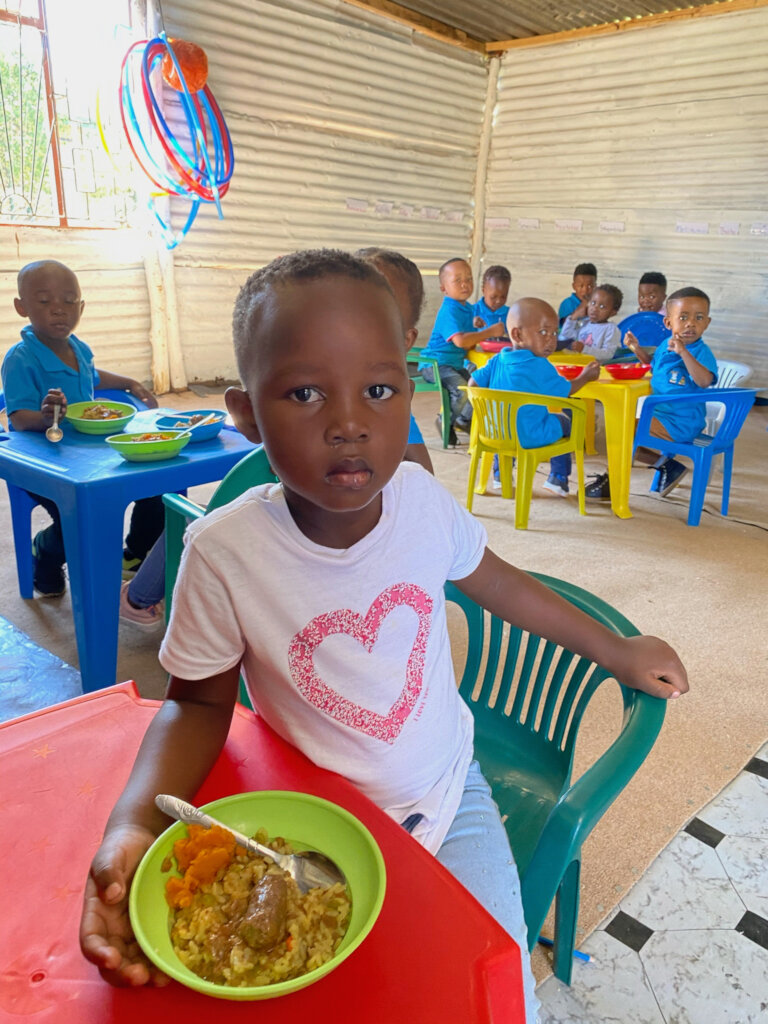 Good nutrition is the foundation of a child's health and development. A well-nourished child will grow and learn better and eventually become an adult who contributes positively to society. However, to date, at least 2 million children in South Africa are living in food poverty which leads to malnutrition, increasing child mortality and creating long-term health problems and stunting. Associated with poor brain development, stunting affects a child's cognitive development, educational attainment and productivity in adulthood which in turn affects the development potential of a nation.
The most affected children are those living in rural areas like the communities we work in. Through our partnership with twenty-four ECD (Early Childhood Development) centres, we work to improve nutrition for one thousand five hundred children between the ages of three and six. This is done through the establishment of vegetable gardens, which is one of the criteria for a continued partnership with The Topsy Foundation. Centres are provided with seeds and trained to maintain their garden; The vegetables are then cooked at the centres for the children and also assist the centres to save money as they buy less food, and the money can be used towards other needs of the centres.
We have partnered with other organisations with a similar goal of improving access to nutrition and ending hunger. Topsy has been working with Rise Against Hunger (RAH) for five years. We receive meal packs from RAH which are distributed to the ECD Centre. The meal packs contain a comprehensive array of micronutrients, including enriched rice, soy protein, dried vegetables and twenty-three essential vitamins and nutrients.
Another partner is Head Start Kids (HSK), a local NGO whose mission is to eradicate child malnutrition by helping us improve nutrition. They provide us with Nutrilite™ Little Bits™ – a micronutrient supplement for malnourished children, which when taken daily, provides children with the nutrients they need to grow and develop a healthier brain and body. Children taking the supplement are observed in the form of health screenings to identify changes in their growth and health.
The health screenings included:
Track each child's measurements for weight, height and MAUC
Administer deworming
Perform Hearing and eye assessments
Perform haemoglobin screening in severe cases
Before the partnership with HSK, Topsy has been providing health screenings for all children in our programme at our Play and Learn Centre.
All our partnerships are important and enable us to provide essential services to children in vulnerable communities, this includes all our donors. An investment in these children is the way to break the cycle of poverty and create a brighter for vulnerable children.