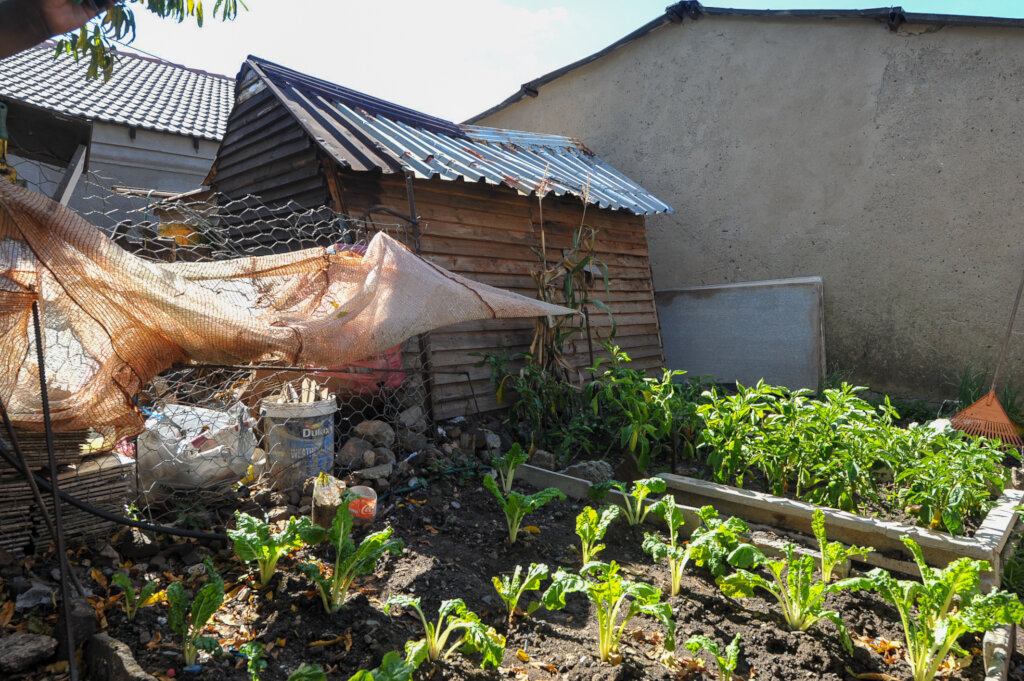 Food insecurity has always been a problem in South Africa, but when the pandemic started, the number of families without food increased rapidly. Donations that came through the GlobalGiving platform and other donors have gone towards emergency food parcels was a great benefit allowing us to distribute 1000 food parcels to families needing food. Beneficiaries of these parcels were chosen based on the below criteria.
The criteria for choosing these families are as follows:
Children under the age of 6 and no income
Single parent
Foster parent
Elderly headed home
Child headed home
Persons living with disability
The high levels of food insecurity result in many families eating what they can, which usually does not meet the nutrient requirements for a balanced meal, leading to high numbers of malnutrition and stunting in children in their developmental years. To ensure children in our programme are receiving nutritious meals, our response is to provide our ECD centres partners and beneficiaries in our OVC (Orphaned and Vulnerable Child) project with nutritious meal packs. We were fortunate to get a donation by Ogilvy South Africa for 5000 meal packs from Rise Against Hunger, an international non-profit organisation working to alleviate hunger in the world. The meal packs comprise fortified rice, soya for protein and a vitamin sachet resulting in a complete and nutritious meal. Meal packs were packed by Ogilvy staff members.
We believe that a hand up is a better option than a handout, that is why we pride ourselves in empowering beneficiaries by teaching them to establish food gardens. This is a lifelong skill that is beneficial because beneficiaries can always provide for themselves, a sustained source of nutritious food for free. Here are some of the stories of beneficiaries of the Vegetable Garden Project.
Billy lives alone at Marikana section in Extension 26, an informal settlement in Embalenhle. He lives in He is actively seeking employment and his only means of income is the temporary social grant. Before joining our Food Security and Nutrition Project he already had a vegetable garden but was not able to expand it because he did not have the money for seeds and fertilizer.
His garden has been described by one of the Community Field Workers as "Neatly kept and well-maintained". It was clear from the beginning that Billy has a passion for gardening. He would buy seeds and fertilizer with the little money he makes from doing odd jobs cleaning people's yards. Being part of the Food Security and Nutrition Project now means he will receive seeds, nets to secure his garden, and fertilizers. He is not working which means he received emergency food parcels and rice packs for a period of three months to help him get on his feet.
We continue to do monthly visits to his home to check his progress and how he continues to maintain his garden. He will receive advice from our Head Gardner to make sure that his garden continues to produce crops he can sell and eat.
***************
Tebello is a mother of two children. Both she and her husband do not work. The only income they get is the social support grant for their children, which is not enough to meet their needs.
With employment being scarce and families like Tebello's who rely solely on the child grant, have to find ways to feed themselves and provide for their basic needs. They have to find ways that will be cost-effective and won't need any or as little money to maintain. Gardening is a great tool to minimize monthly spending, it is easy to take care of the garden allow will save money that will be used on other basic needs. This is the reason amongst others that Tebello decided to start her garden with the help of her husband they have continued to plant vegetables that guarantees them a daily meal for them and their children.
After conducting a family assessment by a community care worker they were advised to extend their garden to utilize the space they have which means they can have more vegetables to sell and get money.
Topsy Foundation assisted the Moloi family by giving them seeds, soil fertilizers and gardening tools to grow their vegetable great benefits from their garden. Our community care workers will continue to make home visits to the family to monitor their progress and offer assistance where needed.
***************
With the high unemployment rate in the communities we work with, many people have been left feeling dejected. We have seen the joy and sense of purpose the vegetable gardens have brought to those working in their gardens. They have beautified the communities and enabled some beneficiaries to have a source of income by selling surplus vegetables. Your donations are bringing hope to those in a hopeless situation. The Topsy Foundation would like to thank you for your continued support!