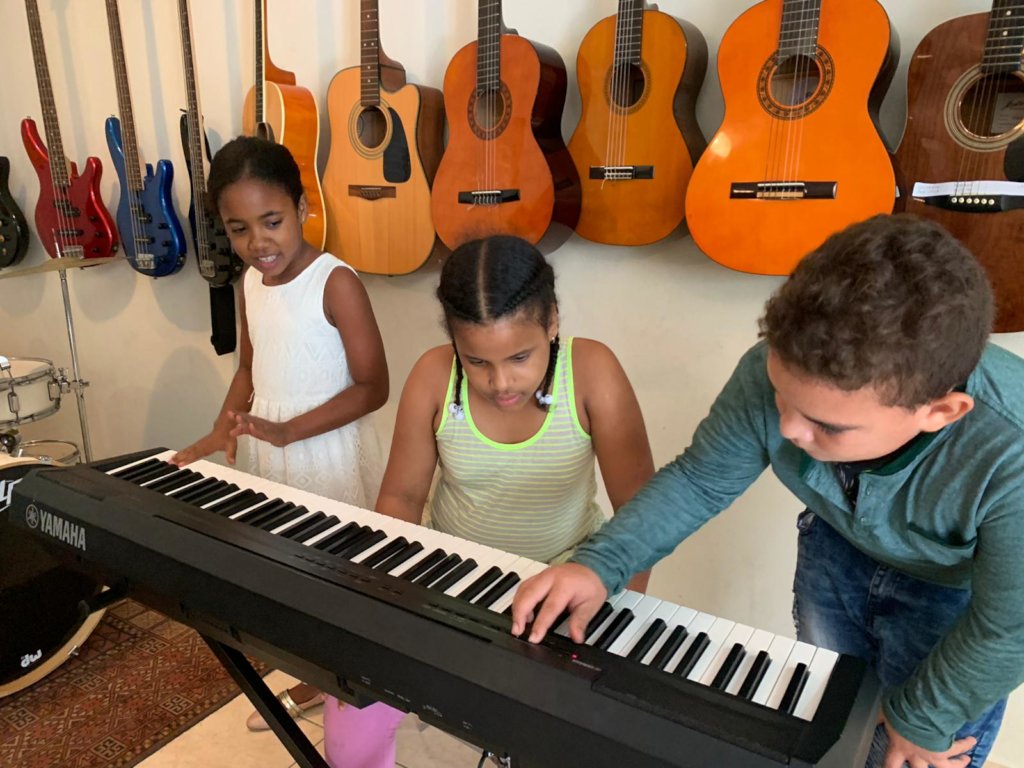 Dear Supporters,
From December to January, Fedujazz focused on the end of the first semester with our awaited recital, getting the 2020 schedule ready and receiving our new students right after kicking off the second semester with a really special workshop for our students.
SAYING GOODBYE TO 2019
As a part of our tradition every year, we mark the end of each semester with a recital in which our students play in a variety of formats, showcasing their progress while they take part in this enriching experience. The beauty of this moment lies in the fact that our beloved students not only play for our faculty teachers but are also joined by families and friends who come and witness their musical growth.
This day becomes a celebration for all the attendants because we share this time together and enjoy the purpose of our mission being displayed in the spirit of our kids. That day we were honored to see performances from the Fedujazz Trio, the Kids Ensemble, the Youth Ensemble, Fedujazz Choir, and many other students.
NEW FACES
By the beginning of 2020, we had the inmense pleasure of welcoming a new generation of students. More than 20 new applicants signed up during the past two months and have been assigned to their respective teachers for their lessons.
EMOTIONAL INTELLIGENCE WORKSHOP
Last year, we received an specialist who taught our faculty and administrative personnel about the importance of emotional intelligence and how it could be benefitial if implemented in a pedagogic setting.
After our team was fully eqquiped, the next stage in this program required to involve our students. During the first two Saturdays of this new semester, all of our students attended the two day-long sessions. They learned how to acknowledge their emotions, participaing in several kinds of activities and discussing how to react in a variety of scenarios.
¡THANK YOU!
We at FEDUJAZZ feel very grateful to our supporters, who help us to make our foundation's mission a reality. Your generosity allows us to continue offering free classes and concerts, donate and repair instruments for our students, and maintain our campus in Cabarete. Our foundation is open six days a week for a year-round, and thanks to your support we can create a positive educational environment for our students.
We invite you to keep donating to this project and through our work and music, help us to teach tools to prepare our students to enjoy and face future life challenges with a positive spirit, heart, and mind.