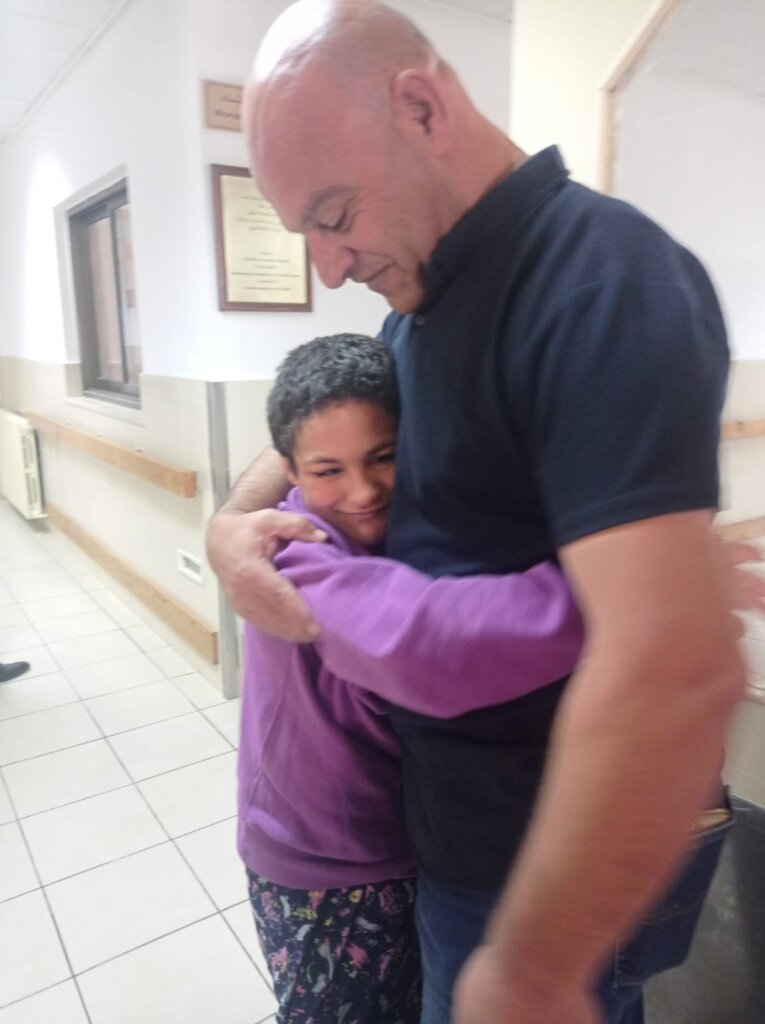 Because of your help, our family support groups at Four Homes of Mercy have provided an ever-widening circle of help to the families of those severely challenged people for whom we provide a residence and therapeutic services. Attracted by the demeanor and actions of the group's participants, others have now joined and gratefully received the support of their peers as well as staff.
Sadly, still within the local communities, families with an impaired loved one encounter much negativity expressed in looks as well as words.
To avoid the pain, some family members anxiously tend to isolate themselves, and live on the margins of life. The stress often impairs all aspects of the family's life—even leading to divorce. The ability of the family to care for their impaired one becomes greatly reduced.
For these families, the family support group is literally a lifeline.
Nadia, our newest resident, is 17. Suffering from oxygen deficiency at birth and greatly underweight, she spent her first month of life in the hospital. Because of a genetic defect, she has failed to develop normally. Her 19 year old brother also suffers from the same defect.
When the stress of caring for Nadia and her brother caused her parents to divorce, they brought her to the Homes—and began to participate in the family support group.
With the support of others in the group, they are learning how to cope with their stress and guilt, how to make Nadia's brief visits home more enjoyable and easier for all, how to emerge from their cocoons, to do some things they enjoy, and cope with the stares and glares of ignorant and unkind people…..Their relationship is slowly mending.
Thank you for helping to provide the healing to this family—and to many others. There is no way we can thank you enough!