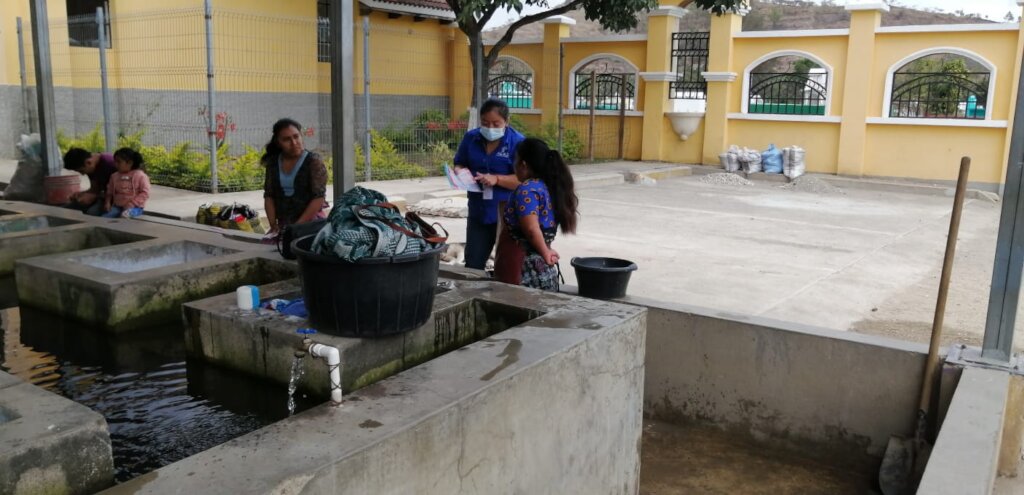 2022 marks the beginning of our expansion into two new departments - Izabal and Baja Verapaz. These two departments border the department of Alta Verapaz, where we have had a presence since 2013. As part of our expansion, WINGS established a fourth mobile unit team, consisting of a new vehicle, equipment, and additional team members in the region, including Nancy, a nurse who joined us in January.
In March, Nancy led a jornada (clinic day) in the community of La Cresta in Alta Verapaz where 15 women arrived to receive a long-acting reversible contraceptive (LARC). As Nancy met and interacted with the patients, she found that 8 of those patients were carrying a small "tarjeta de recordatorio," a reminder card that WINGS provides to indicate the date that a LARC was placed and the date that it needs to be replaced. These 8 patients had visited a WINGS jornada 5 years ago and kept the card ever since, choosing to return to WINGS for the removal.
As Nancy got to know each of the patients, she discovered that 5 of the patients came to remove and replace subdermal hormonal implants to receive 5 more years of protection; 2 patients requested the removal without replacement, as they had decided they and their family were ready to have a child; and the final patient was securely in menopause and no longer needed a contraceptive.
At WINGS, we are proud to be part of our patient's reproductive lives - proud to be able to provide the resources that enable them to decide if, when, and with whom to grow their families. We are grateful for your continued support which allows us to provide reproductive health services in two new departments in 2022 and, one day, throughout Guatemala.
Wishing you all the best,
Elissa and the entire team at WINGS Guatemala