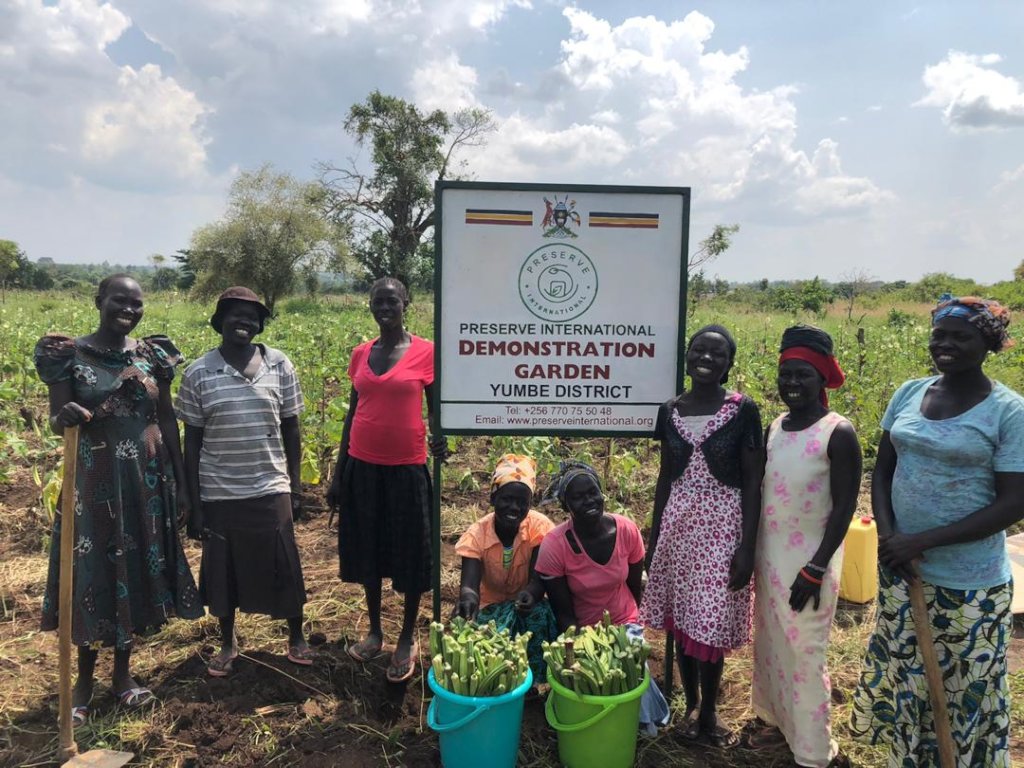 Hi there folks,
This update comes to us from Uganda, where Preserve International has pivoted from their original program to persist in the ongoing COVID-19 pandemic. The realities of the situation on the ground have challenged many of our affiliates, including Preserve International. Despite the COVID-19 crisis, our partners have been resilient and, we're pleased to report, have seen their continued efforts rewarded.
Initially, the plan was to have women from the Swinga Women's Group use seeds donated by SPI to become an agriculturally self-sufficient community within the BidiBidi Refugee camp. Due to complications and restrictions associated with COVID-19, their plans had to change. Now, the primary focus is on creating opportunities for Swinga Women's Group members to earn money selling their crops. Over the last few months, Preserve International has trained and paid the women to manage farms on the Sparky Dryer at their new compound in Yumbe. Through this effort, the participants prepared a new demonstration farm and preserved the harvest from their pilot demonstration farm.
The benefits of providing aid and seeds to the Swinga Women's Group, in partnership with Preserve International, are evident. Most importantly, at the new compound, women have access to beds, shelter, rooms, and education/training to ensure the health and safety of all the women, staff, and community members involved in this project. Participants say that they feel a renewed sense of hope and pride in their work. Meanwhile, Preserve International notes that the opportunity to create their own business from the food they grow has helped some women avoid making difficult decisions, such as early marriage and dropping out of school. Long term, it is expected that this new direction will only grow as the success of Swinga Women's Group continues to succeed.
Moving forward, it is clear that the ramifications of COVID-19 are not going away anytime soon. The original goal to provide the tools and training for this community to be agriculturally self-sufficient was originally scheduled for 2020, but any semblance of a post-covid world is unlikely to come to Uganda until at least late 2022. Similarly, travel to Yumbe had to be put on hold due to COVID-19 restrictions, but we expect to deliver a new shipment of SPI seeds in early 2022. We look forward to seeing Preserve International continue to meet the moment and address the most pressing needs of their constituents. With your sustained donations, we will help make the new goal of total self-sustaining communities a reality.
From our team at SPI and our partners at Preserve International, thank you for your support.